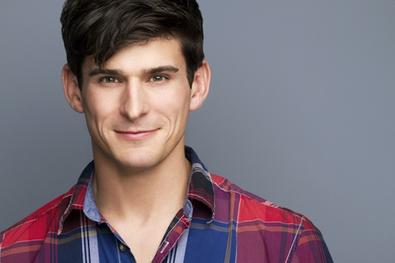 When I moved to the Big Apple I had a clear goal in mind: I wanted my name in lights. Like most newcomers, I had a healthy dose of tenacity that I thought would take me straight to the top. My first week in New York, I planned to crash an Equity chorus call, be plucked from obscurity, and begin my long life as a Broadway gypsy. Why not? It totally could happen, right?
Well, it didn't. It took me seven years before I felt the footlights of Broadway from the stage of the St. James. While I would have loved a fast pass to my dream, today I could not be more grateful for those years of working my way up the ladder. It was those seven years that led me to a sick love affair with the creative process and ultimately to my current calling: a life as a dance captain and associate choreographer.
Over the years, I've noticed a few secret perks of my job that few others in the business get to experience. And if you ever become a dance captain or Broadway choreographer, you'll get to experience them, too.
1. It's a free education to learn from the very best of Broadway. My first Broadway show was a beautiful but short-lived revival of "On a Clear Day You Can See Forever." Our associate choreographer (the great Scott Taylor) ran our first understudy rehearsal. At the start of the session, Scott closed his book and proceeded to run the entire afternoon from memory. The tiniest details from choreography to scene work to set automation were crystal clear and beautifully communicated. I was in the presence of a master who taught me how to give the company a supportive process so they can do their best work.
2. You get to play an active part in the development a new show. One word: preproduction. That's the glorious week or two where the choreographer locks themselves in a studio with their team to develop the vocabulary of the piece. Future choreographer's of America: This gets you in the room at the ground level of creation. I can't say enough how valuable this can be for the development of your own artistic voice. Get in that room.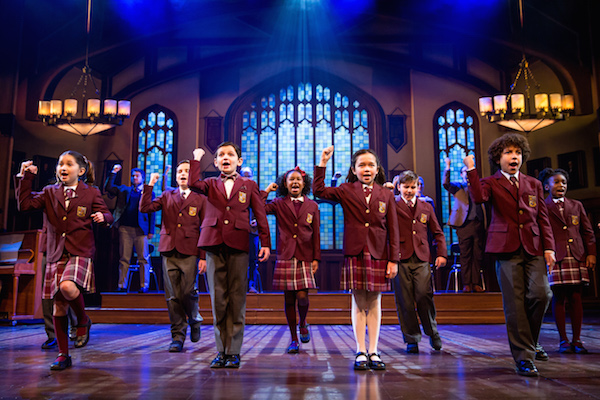 Credit: Matthew Murphy

3. You still get to perform. #SwingNation. When I first started in New York, I had absolutely no interest in swinging. I waited my whole life to be an actor and I wanted to be on stage. That all changed when I was offered to dance captain and swing a show at Paper Mill Playhouse. I swung eight ensemble tracks and understudied two principals. It ruined me forever. I loved it! I got to do something different and exciting every day which kept monotony and boredom far, far away.
4. You help create the environment in the building. By far, this is my favorite part of the job. Fostering a work environment where actors feel supported, heard, and safe allows them to take risks and do their most creative work. There's a secret satisfaction I have in knowing that, in a small way, this is how I help support the show every night.
5. You get to watch people make their Broadway debut! When a show runs a year or two, members of the original company will move on to explore other projects. Enter, the Replacement! New faces help keep the show fresh during a healthy run. If you're lucky, you get to put someone into the show who will realize a lifelong dream and perform on Broadway for the first time. Is there anything more exciting than that?
6. Sometimes you get to teach celebrities how to dance. I may or may not have taught Harry Connick Jr. to foxtrot.
Being a dance captain is a great gig that straddles the creative process and the excitement of being in a Broadway show eight times a week. If I find another job in this business that allows for you to have your cake and eat it too, I'll let you know!
Patrick O'Neill is currently the associate choreographer and dance captain of "School of Rock." Broadway is great, but he also loves traveling with his better half, the Oxford Comma, and his dog George.
Inspired by this post? Check out our theater audition listings!
Want more dance tips? Watch here:
The views expressed in this article are solely that of the individual(s) providing them,
and do not necessarily reflect the opinions of Backstage or its staff.