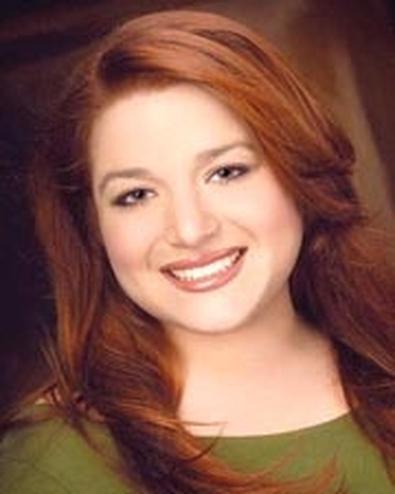 For the past four years, Spellman-Paul Entertainment has been managing and developing talent -- everyone from newcomers, to actors in the middle of their careers, and performers looking for just the right role for a comeback. They've done it all and taken a very "hands-on" approach in guiding their clients. But as we've learned, the door swings both ways, and they expect the utmost professionalism from the people they take on. Ross Reports recently spoke with company owners of Los Angeles-based Chris Spellman and New York-based Roger Paul to find out what they look for in the clients whose career they guide.
1. How did Spellman-Paul Entertainment come together?
RP: We actually came together through Chris' father, Larry Spellman, who, at the time, had been a very well-respected agent at the William Morris Agency. Larry was in New York with Chris and he introduced us. Chris had a lot of connections in film and TV, while I kept busy pushing personal appearances, because up until that time, that had been my forte. We connected pretty well. Chris had access to the Breakdowns, as well as a lot of connections to agents in film and TV that I didn't. At the same time, I had all the personal appearance contacts and some TV and film connections. The combination of the two made for a really nice mix.
CS: I had previously worked at Brillstein-Grey, Innovative Artists, and Principato-Young Entertainment. After working a while with Roger, a great connection started to happen, and we liked what we both brought to the table. Then Roger sent me out to the West Coast because he couldn't put up with me. Just Kidding. [Laughs]. But my foundation, no matter how freestyle or independent it might be, comes from my father Larry. He worked with Bernie Brillstein, David Geffen, Jerry Weintraub, Norman Brokaw all in the mailroom at William Morris. He worked hard as a father and manager, and brought such things together as Sid Caesar's Lifetime Achievement Award, to more recently being nominated for a Tony Award for Best Show for Say Goodnight Gracie.
2. What is the philosophy of Spellman-Paul Entertainment?
CS: If I can narrow it to several words that we work by which were given to me by my father: integrity and fortitude, as well as perseverance and patience. These are the words that are just instilled in us, so that we kind of exude from what we do and love. It's represented in our clients, as well as the work and the relationship we have [with them]. It's not about quantity, even on the relationship front or behind the scenes with the business front. But rather, the quality we try to surround ourselves with - and grow from, that makes it very organic, if you will.
RP: It's really doing the very best for our clients - it's the clients first and always. We just want to push them and get them into the right situation. If you want to add a few more words, I would also include trust and loyalty, because with trust and loyalty you are able to go very far. We are always hustling. We're a small company, but we love what we do, we have fun, and we are also easily accessible. I work 16 hours a day. I'll work on weekends. Except for Chris, he's a good Jew, so he's not around Friday night or Saturday, but he's also accessible. The point is we're here for our clients. If they need us, we go out of our way. We really put ourselves out, but we do it for them.
CS: If you call at 2AM, you get Roger at the office, and you call LA, you'll always get me, except as Roger said, on the Sabbath.
RP: I am totally old school, who worked those 12 hours, and was in the mailroom at ATI years ago - delivering a case of beer to Ozzy Osborne at 6AM. It was the dues that I had to pay, but they strengthen me and I learned so much from doing all that stuff.
3. What types of performers and areas does the company specialize in and what do you bring to the table for them?
CS: We are very proactive in the development process. We have four TV shows on the West Coast, and two feature films that we're currently working on. Two are actually music shows, and one is a comedy. One of the feature films is a bio-pic and the other one is a modern-day adaptation of a classic novel. We represent a top-to-bottom, left to right kind of clientele. We have stellar people in Los Angeles and New York that are really young, are getting hot, and are very hip - everyone from ages 20 to 40, and beyond, who are really showing that they have the legs to be the pillars and continue to draw business in the future.
RP: Standup comedy is my forte as well as personal appearances and film and television.
Chris is a wiz in the development area. I also deal in that area, but with emphasis on film and TV submissions. Chris deals more with the packaging, setting up of meetings. He's a good setup man. He really gets everybody in the door. I'm also bringing talent together for a comedy show for DVD release for Lions Gate in New York called Extreme Comedy: Slow You Roll.
CS: Roger comes from a kind of old school club; he goes back to Spotlight, which goes back to modern legends. I got my formal training from my father, Larry Spellman, who discovered Rodney Dangerfield, signed Joan Rivers, and people like that. I also worked for a while at Brillstein-Grey Entertainment, and so the fact of the matter is we look for people that are going have the potential to be legends in their own right. We really run the gamut. We are also fortunate to have our newest New York associate Lindsay Frumer come to our fold. She is launching our exposure like there is no tomorrow. She is not only bringing 20-year-old mega-professionalism on the phone and connecting with people; she's also casting projects right and left from commercials to feature films. One day I think she had three breakdowns in Breakdown Services that said Spellman-Paul Entertainment. Through our trials and tribulations that we have as a company, we're finding ourselves molding and melding with great people. Byron Wetzel also recently joined us as a partner, very much like a younger Brad Grey, and we really are putting the components together, finding our niche. It simply comes down to surrounding yourself with good people. Roger has really carried the load for the office, and has allowed me to bring it up in other areas, like building relationships. Before I knew it, I was on the phone getting in touch with people like Sherry Lansing and Ron Meyer. Lauren Schuller Donner is another, who was attached as a producer of one of my music shows. I keep working and persevering, and the next thing you know, I'm sitting in her office, and she's my co-executive producer on a project. A guy at Fox development spoke to my client, Dez Ryan, who I'm developing one of the music shows with, and he asked who his manager was. His comment was: "your managers got better contacts than the Fox development department." He said that because I got to the president of Ridley Scott Productions and Lauren Schuller Donner. That's the kind of accolades and compliments we get and are hoping to continue to get, but based on our work, not based on looking for the pat on the back.
RP: I don't want the pat on the back, because in this business, they never tell you when you do a good job, only when you f#@k up, or did a bad job. My attitude is to just keep our clients working and make them happy and that's it. We love what we do. We don't look at it as work. To us, it's fun. The day we look at it as work, it's over. Yeah, tomorrow could be a bad day, but then the next day could be a better day.
CS: It's just about doing it with integrity, with heart, and for people for the common good. That's what keeps me going - always trying to be the better person. To be an example from very, good people, like Larry Spellman, Bernie Brillstein, Marc Gurvitz and Ron Meyer. My father said, "You know why these people return your calls? Because they come from that same school, and they know that it's good to be a nice person, and the higher they are up, the nicer they are. Unfortunately, that's not always true, but you hope people never forget where they come from. So, while we're working our way up, we're hoping we will always remain like that. Remember the people that helped us, and the people that we want to help.
4. How do you find new performers? Do you attend showcases in search of new clients/talent, and how successful has that been?
RP: At this point, they come to us, or we hear about a client through our connections, because we've just gotten so busy. I'm usually watching [a film or television]. I go to the clubs, the comedy clubs, or Chris hears about someone.
CS: I attend some showcases, some are referrals, and some seem to be serendipitous, because we really look for those clients that are special. It's not about [being] young and beautiful, it's about cross gamut and being able to promote, as far as having longevity in the business - being pillars, icons, legends, those are the kinds of people that we want to develop. As is the case in the business, some come, some go, and we just hope that the cream rises to the top and stays with us for the long haul.
5. When you receive a headshot and resume from an actor or prospective client, what do you look for in either their photograph or experience?
RP: Training is very important. A lot of people may not have a lot of credits, but we'd like to see what their training is, and that they continue to train. I look at their pictures. There's several that we've actually signed. One that comes to mind, Amy Bettina, whose picture I received and just thought there was something about her. I was right, there was. She goes out constantly. She's got agents already, and she's an amazing actress. I look at training foremost, then the look. It is so strange in this business. Take for instance Tom Hanks. Did he look like a leading man when he started? No, but now he is. It wasn't because he was a gorgeous guy. He achieved that status because he grew into it. It's about developing your performer. You can develop an actor into anything. It's a matter of how you do it, when you do it, and where you do it.
CS: We pride ourselves on developing people no matter what level they come in at. Develop them further and take them farther. Even like our partner we took on, Bryon Wetzel. He brings Michael Shannon (Bugs) to the table, and I found myself to be a huge West Coast PR person for him shouting his accolades, and I already know he brings and helps the resume and stature. But there is always room for growth. Those are the types of people we look for - ones that are always willing to grow.
RP: And hungry, they are definitely hungry - like we are!
6. What are your criteria for taking on a new client? What would be something that would make you not want to take them on?
RP: We take on clients because of their willingness to work together [with us] as a team, and knowing they are going to do some legwork as well. We can't do it all. But, if we work as a team, go out, do it. They have to know they are going to have to be patient. It doesn't happen over night, but if we stay with it, push it, it will happen. Everybody, and I mean everybody, gets opportunities. It's just a matter of how you present those opportunities and how well prepared you are. That's our job - to make sure, when we put our client into a situation [that] all the odds are stacked in their favor. It's very important.
CS: Also, that they really listen to our advice, because we're not here just to get them jobs. We're managers, and we're here to give that old school philosophy where we guide their careers. Nobody's forced them to come along with us, so if they're coming aboard, they are going to have to understand that that's what we bring to the table. That's what they are supposed to be coming to us for - the guidance we want to provide.
RP: It's our asses on the line. Why would we give bad advice to our own clients? We're going to look bad in the end. They [our contacts] buy us first, before they buy our clients, so we better be sure we put our "A" people in to do the job. All we want our clients to do is make an impression. We don't expect them to book the first time. If they make an impression, it's going to eventually happen - and it always does.
7. As a personal manager, what can a client expect from both of you? As managers, what do you expect from your clients?
RP: The four things we would expect from our clients are: trust, loyalty, patience and listen. As Chris mentioned before, willing to listen to us and work with us, and knowing that it's always in their best interest.
CS: If I have to sum it up in one word, I have to say it's about teamwork. The door swings both ways. We are on the same team for the client and for us too.
8. What other qualities besides talent are you seeking in order to take on a new client?
RP: Just an overall package - the look, the presentation of themselves, what they want to do, where they see themselves, because you can't just be an actor, you've got to be more than that. Can you write? Can you produce? Do you have a future beyond that? It's almost like looking in a crystal ball in a sense. We can't see what a future of a client is, but we can help guide them in the right direction, and see where it takes us. Because eventually managers want to produce and do television shows. We want to do all that, and we want to take the clients with us, and create them with us. It's like Chris says, we just want to make a pure team effort with everything.
CS: That's really what we look for, because that's where Roger and I both come from, and we hope that everybody brings that to the table. It doesn't always show in the beginning, but we have been successful at bringing that out of people.
RP: We are somewhat old school, but with new thinking.
CS: Meaning old school and new school together. We are not totally new school - we are not managers that try to be agents. We try to cover all the bases. We go out in every single direction. That's why, ask us who we represent, we are really beyond the gamut on the left and the right as far as what we do. It's about what they have to offer.
9. At what point do you feel a performer should need a personal manager?
CS: When they are truly ready to take the multilateral steps, and to understand
the focus and longevity that comes from that kind of relationship.
RP: When things start happening for the client and they need someone to help balance their career.
10. If you meet with an actor and feel that they could be more marketable with some changes, would you help that person through the transformation or make recommendations before you sign them?
RP: It really depends on how strongly we feel about the potential client. The thing is this: we can't change anybody. We're never going to do that. We take what they have and work with that, and make them better. We are not going to turn them into something they are not. You can't do that, and I've seen a lot of managers do that and it's the curse of death for a career. We'll work with it and find out what their best features are. It could work both ways. Do we sign them and develop them? Yes. But then there can be some of the more experienced performers, we may not sign, but develop to see if they are willing to listen and be up for suggestions. Because you don't want to put all your energy into them and waste their time - and ours.
CS: We've had other experiences where someone wants us, and we know we probably can't sign them. It may be they are not exactly what we are looking for. It's nothing against them, but rather we've come to realize, and Julia Buchwald, among other good agents reinforced this, we simply can't sign everybody just like that.
If there is someone we are taking a meeting with, but don't sign them, we at least give them advice. If they are willing to take it, fine. A couple of weeks ago, I was in West LA purchasing something, and this girl overheard my conversation. She emailed me, saying she heard me talking to someone on my cell phone, and asked me if I would mind taking a look at her headshot and resume. She just wanted to know how she could get started. I stopped to answer an email, and she wrote me a couple of times about things and I stopped to answer every one of them. Why? Because I say to myself, if I was writing the biggest people in the business I would really, really hope, that they would write me back and respond. There is enough time in the day to help this person, because when I need help, I would want somebody to help me too.
RP: You know when a person is really honest in asking for help or they are trying to use you. You eventually learn that. You can tell that by their mannerisms, by their attitude and how determined they are.
11. Are there certain things that actors should avoid that might make you not want to manage them?
RP: Lying. Bullshitting. Showing up late for auditions. Trying to change auditions every time we get them. Not working with us. Being stubborn. There's a whole game in this business that you do it a certain way. We look for people who are willing to go along with us. As I mentioned before, why would I give bad advice? Bottom line is a client can go to somebody else, and can still get in the door through that person. Our door will be shut.
CS: One example that comes to mind of users or people that just turn out to be disrespectful with someone we refer them to. I had this girl we don't manage anymore. Once she said to me, "you just do your job and I'll do mine." This occurred when I was giving her advice on the meetings that she was taking with agents. The second time around she went to see April Webster, who you know is a very prominent casting director. After the meeting, she told us something happened with the role, and what April told her was legitimate. But this girl had this way about her and responded, "Oh, I guess she was lying." To call the casting director a liar, when I knew that casting director was a sweetheart, was just indicative of who this girl was, and it just makes you say, "You know what, you didn't insult me, you insulted someone else." Yet, that [kind of client] is not somebody we have any desire to work with.
PR: Chris is right. You want to have someone that is going to have integrity and that's going to behave and present themselves properly. That person who gets in the door is representing us. We are the ones that got them in that door.
CS: Good people, means good period, because the cream will rise to the top. This business is not rocket science. Some of it is a gift, but a lot of it is also perseverance, practice and sticking with it. You're not going to always be on the cover of Teen Beat, but if you stay with it, no matter if it takes 10 years, you will make it, and we will stick by you. But if you are not going to be a good person, then you're just going to find yourself out in the cold, and eventually you are going to have to realize that you need to change.
12. What are some of the common mistakes you see actors make when auditioning for roles?
RP: Trying to do a role they think they can do, which they cannot. They are not at all right for the part, but everybody thinks they are. Also, not preparing or studying hard enough is another problem, or not researching [the role]. Those types of things are very annoying and we want them to be as prepared as possible. When you get [our clients] the auditions, we give you the Breakdowns, get them the sides, and, if possible, we try and get them the script.
CS: It is our job to see that they are prepared. It's their job to see that they are prepared. If I have to, I call an agency to get them the materials or find out information. In my opinion, It's the client's job to understand that this is not a high school play that they are auditioning for, that this is very important to someone somewhere, and not to act like they did in the halls to and from drama class or theatre rehearsal. I only ask that a client become the character they are looking for in every facet, verbal and physical, and/or develop something more, something extra special in the room. And, at the very very least do what James Cagney said "Plant your feet, look 'em in the eyes, say your lines‌.and mean it!"
13. What are some of the success stories of your company in finding new talent?
RP: One of the ones was Steve Byrne, I saw for the first time on stage at a New York comedy club. He was recently in NBC's The Real Wedding Crashers series and he's doing very well on television. Another is Nellie McKaye who I also saw perform comedy - doing a bit similar to Margaret Smith. I would send her out, but she also happened to be a musician. I told her if you could make it in theatre, your music is going to take off. It did. She was the first woman signed with Columbia Records to ever debut a double album for her debut album. I'm also excited about some newer performers that will be up and coming. For example, Eric Lyden, who's become a really big talent, and Eddie Clark, who's one of those character types that is going to be phenomenal.
CS: My first find, John Viener, was sweet. He was discovered in a black box theatre on 44th Street, and then got into New Faces (Montreal Comedy Festival), where 20,000 actors auditioned, and only 12 made it. From there we saw him get staffed on FOX's Family Guy, and watched agents at every agency try to woo him. He then went back to Montreal the following year and got John Caponera into the big Gala on national television. The whole festival was pleased that John was back. It got topped off with festival head Bruce Hills introducing himself and saying how he has most certainly heard of me. That was in my second year, to have the head of one of the largest festivals in our business be so respectful was definitely a reinforcement of what I was doing.
Another one we are developing on the West Coast with Larry is writer-director Brett Levner, who's a 2004 Coca Cola winner, 2005 Comedy Central winner, 2006 Environmental Best Director and has Honory Awards up and down her resume. She's signed with ICM, and I recently spoke with the VP of Drama at TNT, who said "I must meet her."
I also work with screenwriters Rod Taylor and Bruce Taylor. Rod goes as far back as the movie Star Chamber, that is until The Brave One came out recently. Rod is considered an "A" list genre-oriented writer - a genius. He's taught at Stanford and sold 60 pitches.
Other clients we are working with include Kelly Kolatac, a 20-year-old that has the making of old school comedy and happens to be very endearing a la That Girl; Sean Huze, a stand out in The Valley of Elah, and founder of The Vet Stage in Los Angeles, brings a very close relationship with Paul Haggis (Crash, Million Dollar Baby) to the table; April Eden, a young up and comer, who has the look of a model and the mind of a sci-fi guru; and Serena Berne, Carnegie Mellon/Royal National Theatre (London) graduate, who recently booked Legally Blonde.
RP: Another girl we represent is Heidi Bailey, who we've been sending out. She just booked Extreme Comedy. She also happens to be the Aramis perfume girl -the one on the horse you see on TV, so she's getting a lot of exposure. Another is Amy Bettina, who's been booking soap opera work. She's very smart and beautiful. Diana DeGarmo is another performer who's with us, but primarily for film and TV, because she already has a manager for music. When I was at ICM, I put her in Hairspray on Broadway. I was the only one that did most of her dates, because I understood her and knew what she was looking for. I've had her on many auditions, including a Nickelodeon meeting. There's also a show that's being offered to her now that we're talking about, so she's been a lot of fun to develop. A newer client is Aubrey O'Day. Aubrey was formerly with the group Danity Kane, who was represented by CAA (Creative Artists Agency). I already booked her in a movie and had her out on a few auditions. She definitely wants to act and is someone we're developing so that people are getting a different opinion of her - that she's not the dumb blonde you saw on MTV's Making the Band 3. She's a very smart, intelligent woman, who has so much to offer, and we're showing this side where people are going "oh, my god! I didn't know she could do that!" It was the same thing, when people saw Diana in Hairspray. People were responding the same way. They had this image we are trying to break that down with everybody - no matter who it is, whether you're a new face or they're an old timer. We try to break the barrier down, so people can see who they really are. There was this girl we used to work with, Liz Paw. She was the star of Miss Saigon on Broadway. They were casting this Italian movie, and they put out the Breakdowns three times. I said, you know what? I'm going to send Liz in, she happened to be Asian, but she booked it. The casting directors were blown away. I keep seeing Liz as being as close to the role as possible, yet she's not Italian. But I think you guys aren't finding what you want. Look at her, try her. She met them, and they fell in love with her. That's the thing: we're old school, but we think out of the box.
14. What are some of the challenges facing actors these days and how can performers better position themselves in an obviously crowded talent pool?
RP: Any actor knows that your headshot is your business card. It's got to capture us - and please look like your headshot. I can't tell you how many times I get headshots, call the performer in and go, "this isn't the person I asked to see." You have to look like your headshot. If you want to be in this business, when you go out of your home, you better have your game on, or you can [just] go back and close the door. You also have to be honest. You have to act like you have class and act like a gentleman or a lady with etiquette. Be presentable, be courteous, have manners - all those things.
CS: Adding to that: if I could sum that up in one word: perseverance. Keep after it. Never give up. Never dilute yourself or try to play angles and things like that. It's simply hard nose, hard work, in the salt mines (to borrow my father's expression from when I was a kid having to go to school) perseverance. I would almost boldly promise somebody they will make it if they persevere and stick with it, and never give up.
RP: Most people do that and they always make it.
15. I understand you've had some success with taking well-known actors and re-inventing them. How difficult is it to re-invent a celebrity when people already have a preconceived notion about them?
RP: I love a challenge like that. What you have to do is find what their best forte is. With Gabe Kaplan, for example, Welcome Back Kotter came back [on cable, after not running for a while]. We managed to get him ESPN Poker Tournaments, and he took off from there. There's always a niche for these guys. It's a cycle too! You re-invent them on timing, what's coming up, or coming across that you could put them in, and how people can view them in a different light. Jordan Knight, from New Kids on the Block is another client we are putting in something different that people can watch. It all amounts to basically thinking out of the box with those talents. Put them in these types of situations, watch them shine, and all of a sudden they're alive again. It's not that they were ever out of the public eye, they were just sort of in the background, and we just need to bring them back. It's something you have to do it slowly. If you try and do it too fast you can kill a career very quickly.
CS: Most managers work with those kinds of performers at some point. Roger and I are no exception. I'm really giving Thea Vidal her revival, if you will, here in Los Angeles, and everybody's really responding to that. Last season, ABC's Ugly Betty was looking for a heavy-set Latino when I introduced them to Thea. The character, as written, was a loud, brash hairdresser in a hair salon. As it turns out, Thea has that appeal to a multi-cultural crowd, so we pushed to get her in there, and she booked it. The reason being: she did the best possible job and created a great character. So, in the end it wasn't about being Latino or African-American, it was about the character. It was about the real upper eschelon acting and iconoclastic presence and credibility that an actor like that brings. As long as those people can bring that to the table and possess that, then we'll believe in them and are willing to patiently find the opportunity that allows them to get back to the forefront.
Our business is very, very cross gamut and it's very much on the expansion, and so we work in many different areas. I've pitched family friends or associates such as Jerry Vale when Law and Order did an episode on my family's restaurant, Raos. Also Keeley Smith (for Las Vegas), Lil Peggy March, Alexis Gershwin, etc.
16. What opportunities are there for well-known performers that are looking for a comeback?
RP: We'll start off by getting them some guest spots, sitcoms and voice-over work, commercials. You take their best assets, and work with that to get them back into exposure, and then go off, and out. You could do it that way, or find something totally different. How many times have you seen something and you're like "I can't believe it's that person," because you wouldn't expect that they would look that different. You just find that role. There are so many opportunities, but you've got to think differently. Most people don't. But you've got to think farther than that. If you see a painting, you can interpret many ways, same thing when you see a part, or an idea. You push it until you find the right one.
CS: A classic legend, someone that has something special, means a lot to people. Viewers appreciate the work they do, and how they just re-invented themselves through each character, and each role they play.
17. How do you want to receive submissions and in what format?
CS: Make sure you have all the tools of the trade - everything. When we call you asking to meet us, don't still be putting your reel together.
RP: Either hardcopy by mail, or if you're sending email submissions, please make sure we can open up the attachments.
18. Based on your experience, what are the most practical ways to succeed in this business?
RP: The best way is being persistent. Not aggressive, but persistent. Let whoever you are contacting know you're there. Drop them an email. Eventually you are going to get them at a time they need somebody. That's how it started with me. After I left Spotlight, I started out on my own. I would call up clubs, and ask if they had a fallout. On time, somebody did have a fallout. I got him a guy who did absolutely great. All of a sudden the doors opened up for me, and I was able to submit people to him. It's just being persistent, having the right timing, always being professional, and being courteous. That, and always return phone calls.
CS: My father taught me - that day or within 48 hours you return somebody's phone call.
RP: Also, try not to bullshit. It bites you back twice as hard. If something for you didn't work out as you had planned, be honest. They may or may not be angry with you, but at least they know you were telling the truth, and you didn't bullshit them. People hate that. I know [in this business] we talk a game with selling and stuff, but when the bottom line comes to it, I want the deal to come through because I want everyone to win. Everyone's got to win so that we can continue. You can't have one win and not the other. It's got to be equal on both sides.
CS: Know when to push, and then pull back, and know when to push again. It's between that, and something my father taught me: When the buyer says "no," that's when the selling starts. So if you could, find the medium between those two. Sometimes you know what, you've got to pull back, and then learn that there will be another opportunity with this casting director, another project, this person, this producer. There will be another occasion, and that you've made your stride in other areas. Like Roger emphasizes, leave a good impression. So if we don't get the "yes" that time, you've cultivated a good relationship or you've left something for them to remember you by.
RP: The thing is, when someone says "no," that oftentimes means they don't have enough information. So you have to keep giving that information until they finally say "yes." As we stressed on a little bit before: remember your roots. Don't forget where you come from. It's all about the work, because we see some managers who live to be on the red carpet, and live to get as popular as their client, but [for us at least] it's not about that. When my clients getting pictures taken, I go in the background. It's about them. That's the way it's supposed to be. We'll get our kudos down the road; we know it's going to come. We get our reward by seeing our client on television and seeing the check in the bank. That's it, and knowing that we are building futures and relationships for years
to come.
In Los Angeles:
Spellman-Paul Entertainment
Christopher Spellman, Larry Spellman
6075 Franklin Avenue, Suite 366
Los Angeles, CA 90028
(323) 871-1011
FAX: (323) 375-0355
e-mail: cspellman126@aol.com
In New York:
Spellman-Paul Entertainment
Roger Paul, Lindsay Frumer, Byron Wetzel
1650 Broadway, Suite 1105
New York, NY 10019
(212) 262-0008
FAX: (212) 333-5180
e-mail: rogerpaulmgmt@aol.com