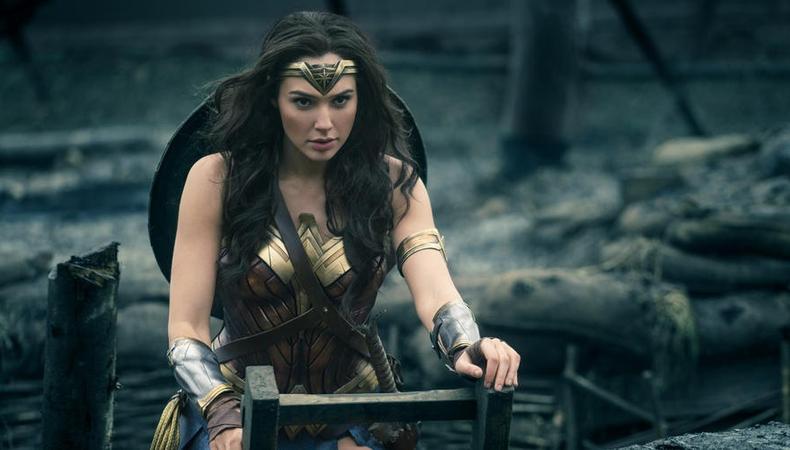 The strongest indicator yet of the Oscar Best Picture race was unveiled today in Hollywood. The Producers Guild of America, honoring the forces behind the top projects on the big and small screens in the previous calendar year, has upped the stakes of the awards season race with the announcement of the 2018 PGA Award nominees.
Each year awards prognosticators look to the Darryl F. Zanuck Award for Outstanding Producer of Theatrical Motion Pictures, which because of a significant overlap in voting bodies has a strong correlation with the subsequent Academy Award nominations. This year "The Big Sick," "Call Me By Your Name," "Dunkirk," "Get Out," "I, Tonya," "Lady Bird," "Molly's Game, "The Post," "The Shape Of Water," "Three Billboards Outside Ebbing, Missouri," and "Wonder Woman" are in the running.
A tie in voting occurred to result in 11 contenders rather than the usual 10. This year marks only the second time ever that more than one title led by a female director earned a top PGA nomination, for Greta Gerwig of "Lady Bird" and Patty Jenkins of "Wonder Woman." Also of note: more than half of the nominees are films with women in leading roles.
READ: Your Definitive 2017–18 Film Awards Calendar
The Norman Felton Award for Outstanding Producer of Episodic Television, Drama will be a race between Netflix's "The Crown" and "Stranger Things," Hulu's "The Handmaid's Tale," and HBO's "Game of Thrones and "Big Little Lies," the latter of which was recently eligible for drama rather than limited series categories due to its Season 2 announcement. On the comedy side, producers of HBO's "Curb Your Enthusiasm," "Silicon Valley," and "Veep," plus Amazon's "The Marvelous Mrs. Maisel" and Netflix's "Master of None," will compete for the Danny Thomas Award.
The Stanley Kramer Award, established to honor a production or producer raising important social issues, will go this year to Jordan Peele's "Get Out" from Universal Studios. Receiving the prestigious Milestone Award will be film executive Donna Langley.
The PGA has given their top film award to the eventual Academy Award for Best Picture winner for eight out of the 10 previous years (last year's winner, "La La Land," memorably fell to "Moonlight" at the Oscars). Which of this year's contenders will take the crown? We'll find out at the 29th annual PGA Awards ceremony Jan. 20 at The Beverly Hilton hotel in Los Angeles. For more information and a full list of this year's nominees, visit the Producers Guild of America's official website.
Ready to star in an awards contender? Check out Backstage's film audition listings!