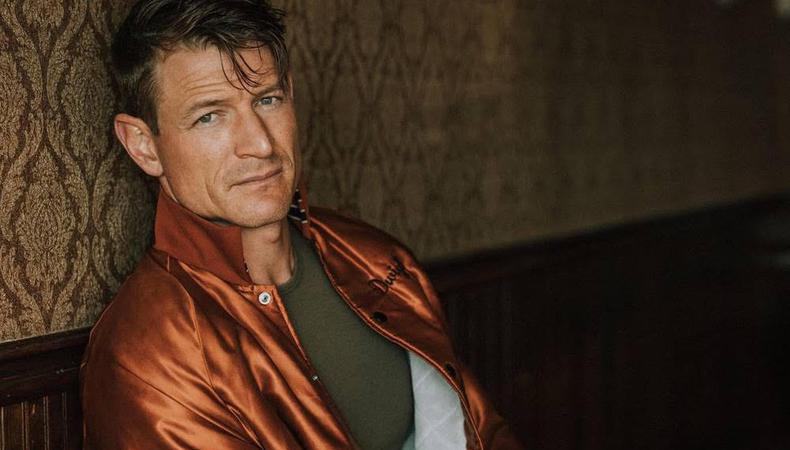 The following Career Dispatches essay was written by Philip Winchester, who stars in Lionsgate's "Rogue," available on-demand Aug. 28.
Hello mate,
It's me. The person you didn't think you'd live long enough to meet. That's right, the boy who became a man and then a husband and a father. (Though, to be clear, the order is very much up for debate.) But how in the world did I end up caring more for others than for myself? Hard to see from where you are sitting, I know! Are you not an actor? Prioritize mate! Come on!
How did I lose sight of the singular goal of FAME AND FORTUNE? How did I—or why did I—let life come crashing over the island of my "success"? Perhaps I can illuminate the reasons you won't end up six feet under or dribbling in a pint glass at the end of a quiet pub in the wet streets of London…perhaps.
Let me be straight with you, boy. There is nothing without hard work. Nothing. Work not only pries open the bolted doors of success, it also provides you with purpose and a place to call home within the shattered image of yourself. Never stop working hard, especially after you have been given the gift of tasting your dreams. You cannot stop there! A dream dies a horrible death if you believe all the work is done once you have that dream in your palm. The work, my friend, has only just begun.
Never say no. (Well, within reason. I've been told that meth is bad. Say no there.) Remember
that the life you want is only possible if you are a full version of yourself. Go out and get life experiences, travel, make friends, and make mistakes. Pay attention to others! YOU ARE NOT THE ONLY PERSON IN THE ROOM! Remember, everyone out there is brilliant at one thing: being themselves. You are a great Philip Winchester. Don't try to be anybody else!
Know this, my friend: If you try all of this, you will FAIL. Please, please don't be afraid of failing, for if you don't fail, you have not tried, and if you are not trying, you are not living. Fail it up and learn the small but important difference between failing and quitting. The difference only resides in you.
Finally mate, sort your shit out. The single biggest lie that will hold you back and keep you from being the best you, husband, father, actor, whatever, is not being honest with the small stuff. Tomorrow will not heal what you don't tackle today. Perhaps your vices will dwindle in the light of your children's eyes, or perhaps they will become the demon you fear devours you all. The only surefire way to walk into tomorrow with your head higher is knowing you have done all that can be done before your head hits the pillow. Sort it out NOW.
Know this: Money will not make you happy. The next job will not fill the hole in your soul. All you have is right in front of you. The world rewards action. One step at a time my friend. One. Step. At. A. Time. Be still and ENJOY the ride. It goes far too fast.
With respect,
You
Looking for remote work? Backstage has got you covered! Click here for auditions you can do from home!