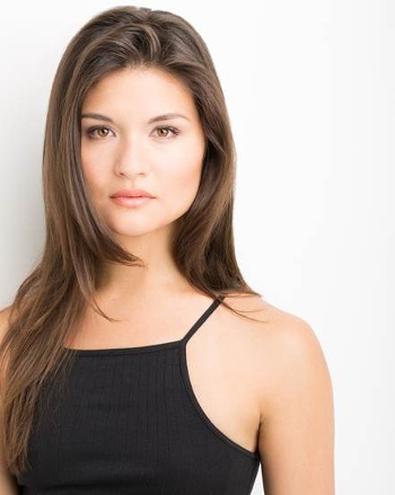 Phillipa Soo won a Lucille Lortel Award and the Actors' Equity Foundation's 2015 Clarence Derwent Award for her stunning performance in "Hamilton," which opened to rave reviews on Broadway Aug. 6. As leading lady Eliza Hamilton, Soo faced the challenge of playing a "founding mother" of America by reading the musical's source material—Ron Chernow's biography of Alexander Hamilton—and working closely with show creator and co-star Lin-Manuel Miranda. She chats with Backstage about bringing the role to life, her best acting advice, and meeting a modern-day Eliza.
On constructing the character of Eliza Hamilton.
"Learning all the history and the facts built this world for me, in terms of these young people who came to this country and wanted to build something, and how incredible and dangerous that was. For Eliza, specifically, because she burned those letters [from Alexander Hamilton], we don't really know a whole lot about her. There are accounts of people remembering her. She kind of became a founding mother, in a way; subsequent presidents would go to meet Eliza before [they] went into office. What was more interesting was figuring out her life for myself, and seeing how that affected other people. They loved her."
On approaching her role like a historian.
"We try to find the information, the clues, to unlock the play or the story or our characters, especially when they're based on real people that live and breathe. We took a trip to New Jersey, to the house where they first met. That was really special. You just don't get to do that very often in your job."
On the advice she gives young artists.
"We feel like we have to succeed, but when you admit to yourself that you could fail and overcome your fear of it, you actually end up learning a lot from your mistakes, if you make them. The attempt is never wasted if you go for it passionately."
"The second thing, as a young artist and for people who have just moved or are coming to New York for the first time, is seeing as much theater and art and culture [as you can]. It's one of the most amazing things about this city that you don't get anywhere else. Exposing yourself to many kinds of art can only lead to amazing things. It helps you learn about your own art, your own taste, what kind of art you want to create for yourself."
Check out the Backstage casting notice for the "Hamilton" Broadway and national tours!
On the advice she'd give her younger self.
"I've been very lucky. I made a choice getting out of school to follow the work and the people that really struck my heartstrings; 'Natasha, Pierre & the Great Comet of 1812' was one of those—maybe it was an accident. It was such a wonderful room of interesting people who were coming from different backgrounds, some theater, some just musicians.... It was a room of people who were all working toward creating a story and telling it well. People who were wonderful to work with, inspired you, challenged you. I've felt like ever since that first experience I've been lucky that the casts I've worked with have all been excellent groups of people. I think that's why I love this community so much: the people, getting to work with them and learn from them. So if I was talking to my younger self, I'd pat myself on the back and say, 'You chose the right people!' "
On meeting Hillary Clinton after a show.
"Oh my gosh. It's all so amazing. It was really incredible to meet her. She was one of the first politicians to come to the show because her daughter came, then a couple of weeks later the Clinton family came. Not only was it special because of who they are, but to know that a family unit wanted to come see a piece of theater together, that was really special. She's this amazing woman who is—in my opinion—super eloquent and super smart and totally a version of another kind of Eliza in my mind. We got a picture, which was really awesome. The way theater can bring people together is so powerful. A lot of the politicians and educators who have come are really excited because it's making history accessible, but more importantly, we know these [were] real people doing these things. They had hopes and dreams and failures and were overcoming their failures and we can learn from that. It was exciting and terrifying."
Like this story? Read more of our Spotlight On interviews!
Watch "Hamilton" stars Leslie Odom Jr., Christopher Jackson, and Jonathan Groff give acting advice below: