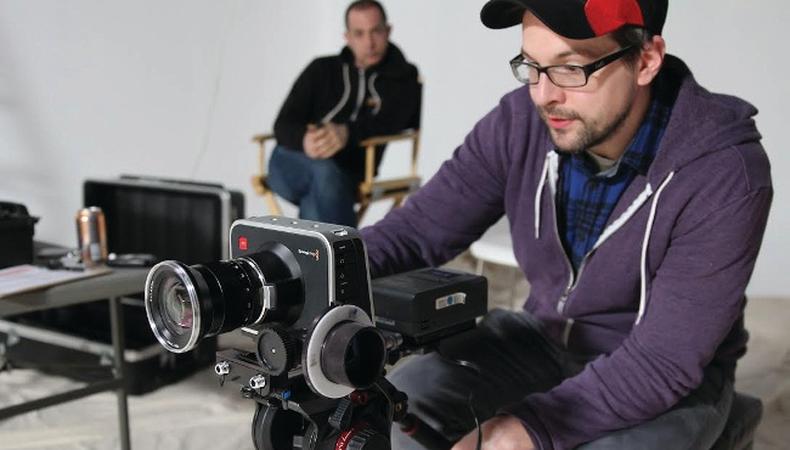 After stepping off the plane/Greyhound/car and beginning the search for acting work in Chicago, focusing on building a network is one of the biggest priorities, according to Craig Bass, creative director for production company Motion Source. But well-informed discretion is advised.
"For the actors who are looking to go out and do free or low-paid passion projects, you just have to take into account who it's for," he says. "If I work with talent on a music video or a short film, something just driven by passion, every single time I work with someone I like, I inevitably pitch them to clients. It's a great way for me to almost audition people for commercial work, because if I [can work] with you outside of the commercial world, which is, in some ways, a little more high-stress, I'll definitely bring you on for paid jobs."
Talent for Motion Source has worked on projects for companies including Mazola, Chevrolet, Coca-Cola, Pepsi, and the History channel, for which the company created a Latin American TV spot for its show "The Profit." Bass says that in addition to casting through agencies, many of the people he finds come via personal relationships.
That attitude lies at the core of what makes Motion Source the business it is today. A small, hands-on team drives the boutique production company, which began after Bass met its future president, John Scaletta, at a family Christmas party. He was "strong-armed" by his girlfriend at the time into screening an independent documentary he'd been working on. Scaletta approached him afterward to ask if he did any commercial work; the rest is history.
Like many of his teammates, Bass works on projects outside of Motion Source, adding another avenue through which to scout talent. But while it's important for actors to stay active, he says, sometimes working on a student film that likely won't get cut is not in a working actor's best interests, which is why it's important to get a gauge of where the director and project managers are looking to go.
"Do a Web search," he says. "Talk to them about who they are and what they're doing.... For actors, there are more opportunities [today] because there are more people doing things, but the flip side is where you're put in a position where there are a lot of people who don't necessarily have talent or have strong opportunities to offer you. I think a lot of actors and filmmakers get caught up in the idea of 'I've just got to do as much work as possible and that'll be my ticket.' It's important to be busy and networking and working on your craft, but it's just as important to be judicious about what projects you're taking on."
When it comes to the types of actors he seeks, Bass says Motion Source is "consistently looking for people who speak certain languages or do certain dialects." Having talents that extend beyond acting make for a more attractive candidate, but none of it matters if you're not promoting yourself properly.
Bass advises actors to have more than one headshot on their site and include a demo reel.
"When I can see how you look on camera, when I can see you acting and doing, I'm so much more confident," he says. "We've got a lot going on and don't necessarily have the time to set up auditions, and the client's not necessarily interested in paying for that or attending it, so to be able to put material online as your first impression, [which] shows your skills and your talent and your passion—that gives you a leg up."
Inspired by this post? Check out our Chicago audition listings!