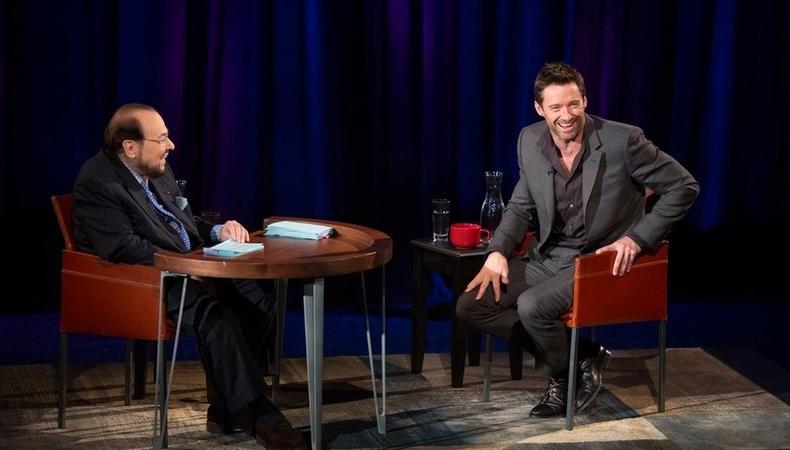 For the last decade, Bravo's "Inside the Actors Studio" has offered fascinating glimpses into how some of our greatest actors approach their craft. Here are 17 pieces of acting advice James Lipton has coaxed out of his fabulously talented guests.
Laurence Olivier on why actors act.
When Dustin Hoffman worked with the great Laurence Olivier on the film "Marathon Man," an infamous story circulated that Olivier had asked the younger actor if he had ever tried acting. After setting the record straight, Hoffman chokes up describing one of his last memories of Olivier, who gave him an extraordinary explanation for the point of acting.
Dustin Hoffman on failure.
"There's nothing wrong with failing. You're going to fail. I fail," says Hoffman. The actor's passion for his work comes through while discussing the value of failure and the sin of playing it safe.
Meryl Streep on the importance of listening.
During her delightfully charming 1998 interview with Lipton, Meryl Streep underlines the importance of reaction, saying her characters don't feel fully embodied until she's playing off someone else. She goes on to explain the value of acting: "Giving voice to characters that have no other voice, that's the great worth of what we do."
Bruce Dern on the importance of looking.
Echoing Streep, veteran actor Bruce Dern recently repeated the advice he gave to Will Forte when his "Nebraska" co-star expressed nervousness about playing a serious role. For Dern, honesty in acting comes from looking at another person and connecting with them in the moment. Check out clips from his fascinating interview.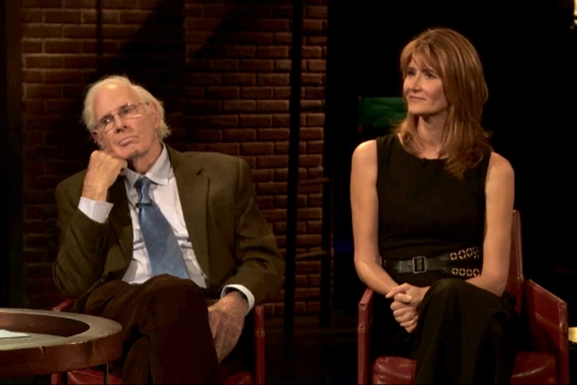 Laura Dern on commitment as a child actor.
In a joint interview with her father, Laura Dern tells an anecdote about Martin Scorsese that underscores what true commitment means for an actor—even if it's eating 19 ice cream cones.
Will Smith on making a statement.
Will Smith has given rousing speeches in plenty of blockbuster movies, but his "Inside the Actors Studio" interview may be the most inspirational. For Smith, achieving greatness in acting has always been about unwavering commitment, and an urge to succeed.
Kevin Spacey on wanting success.
Frank Underwood knows a thing or two about ambition. The actor who plays him sat down with Lipton fresh off his second Oscar win to discuss the notion of success. There's a difference, Spacey says, between desire and hard work.
Robert De Niro on keeping it simple.
Here's some practical advice from a two-time Academy Award winner: Less is more. Robert De Niro points out how tempting it is to overdo it when it comes to film acting, and highlights the importance of simplicity.
Amy Adams on Philip Seymour Hoffman.
In a heartfelt tribute, Amy Adams recently spoke of her vast appreciation for the work of the late Philip Seymour Hoffman. Her "Doubt" co-star was admired for his ability to see the heart of his fellow actors and his astonishing work ethic. Warning: This video will make you tear up.
James Franco on working with directors.
Actors take note: film is a director's medium. According to James Franco, an actor's job is simply to "help the director achieve his or her vision." Considering his work with so many directors in so many different mediums, this guy knows what he's talking about.
Hugh Jackman on acting's effect on day-to-day life.
Acting mirrors life in more ways than one. For stage veteran Hugh Jackman, the craft has shed light on his personal life and relationships. In fact, he says, everyone should take acting classes; they force you to take nothing for granted.
Hugh Jackman on inner conflict.
During his second visit to the Studio, Jackman electrified his interview with Lipton by demonstrating how resisting emotion draws in an audience. By refusing to indulge in outright anger or tears, inner conflict becomes a performer's magnetic vulnerability. Check it out.
Dave Chappelle on getting booed offstage.
For the 200th episode of "Inside the Actors Studio," James Lipton himself was scheduled to be the interviewed guest. As producer of the show, Lipton handpicked his interviewer: Dave Chappelle. The comedian has opened up about his struggles and his craft during multiple appearances on the show. According to Chappelle, bombing is the best thing that can happen to an aspiring stand-up artist. After being booed offstage during Amateur Night at the Apollo Theater, Chappelle achieved a level of fearlessness that has since enabled him to dominate the stand-up comedy industry.
Billy Crystal on sacrifice.
"Use whatever is inside of you and turn it into something good," says Billy Crystal, who explains how losing his closest relatives fueled his desire to create great art. Life is tough, but as Crystal says, actors can turn that straw into gold.
Jennifer Lopez on staying grounded.
In response to Lipton's amusing question, "Am I still talking to Jenny from the block?" Jennifer Lopez emphasizes the importance of staying true to yourself and your roots. She also recalls some of the inspiring lessons she learned from working across Al Pacino when she realized the true value of uninhibited acting.
George Clooney on selling your product.
"Humiliation is one of the greatest fears in the world. Actors risk humiliation every time they go to audition," says George Clooney. The Academy Award winner discusses why rejection is particularly difficult in his profession and why confidence is therefore one of the most important products that actors must try to sell.
Robin Williams on the many things you can do with a scarf.
The late Robin Williams demonstrates his rapid-fire wit and improvisation skills by taking a scarf from an audience member and inventing character after character on the spot. It's not advice, per se, but it sure shows you how limitless the imagination can be. Just watch.
Want more advice? Check out tips from our Backstage Experts!