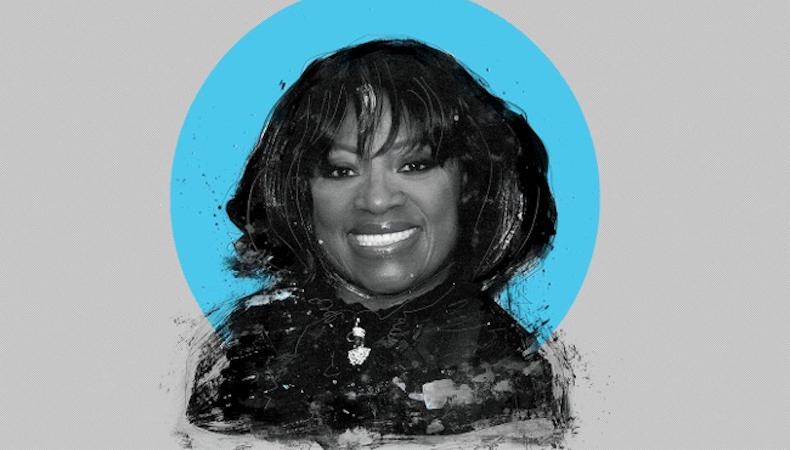 Just before heading to ADR her guest spot on "Grey's Anatomy," the inimitable stage and screen actor LaTanya Richardson Jackson jumped on the phone with Backstage to chat about her advice for younger actors, her audition prep process, and how she joined the unions.
What has your role on 'Grey's Anatomy' added to your acting skills?
I'm always in awe at how fast television is and how quickly you're called upon to be 100 percent invested in a character with the lines.... In addition to being in an environment that was just so strong with good actors, writing, and directors, I learned a speedier way to access character. I had to still try to stay truthful to how we're allowed to mine the character in a play, but we don't have the benefit of that when working in television, so it was necessary for me to work in a speedier fashion.
"Grey's Anatomy" is one of 15 shows that's always casting new actors!
Have you ever used Backstage in the past?
Oh, everybody did! That used to be the required [reading]. There was no internet, no Google. I came to New York in 1974, when I graduated from college. And you had to use Backstage because all of the auditions were listed there. Most people didn't come with agents, so you got to see a lot of what was auditioning, and when and where. Backstage made sure you knew the major places.
How did you get your Equity and SAG-AFTRA cards?
It used to just be a SAG card, and then you got an AFTRA card. I got my AFTRA card doing a commercial in Atlanta. I got my SAG card doing a beer commercial from 100 years ago; it was one of the first national commercials with a family in it that was black and normal, and I played the daughter. And I got my Equity card doing [Gore Vidal's] "The Best Man" in my senior year of college.
READ: How to Join SAG-AFTRA
What advice would you give your younger self?
Stop worrying about the look. Just do the work. You look fine. You look great! Just do your best. I knew that I didn't look like—especially when I was coming along—what I felt was the accepted norm of the beautiful ingénue.... I think younger people have a better sense of themselves [now], but they turn around and there's still a stigma of some of the old crappy stuff still hanging over our heads that I wish life would dismiss and just get rid of. There is no one set standard of beauty. There is no one American beauty or just one beautiful color in the pantheon—especially in regards to black people—there is no better color.
I always encourage young actors: Keep your instrument strong, internally and physically, because you're gonna need it, especially as you mature. And learn a lot of synonyms because sometimes words leave you. [Laughs] You need synonyms so you can just jump in there and throw another word in there that will fit!
How do you typically prepare for an audition?
I hate auditioning. It's one of the harder things for me, because I'm such a "find a way to make the [character] have so much verisimilitude, so much believability that you don't know it's acting" [type of actor]. When it comes to an audition, you don't have time for all that. Learn the lines and try to figure out where you meet it, where you can relate, how closely you can get to where this character is, and just jump in. Go! The more simple you can be, the better. The less baggage you can take to an audition, the better. A lot of times, we cloud it with our directing—we're not the director. You need to leave enough open space to be clear about what it is: a working design of the character. So if there are adjustments to be made, they can see you make them and see that you're not die-hard [in your interpretation of] the part, but you have to bring a point a view.
What is your worst audition story?
You mean once where I go in and tell everybody what's wrong with their piece? [Laughs] I've got plenty of those! One in particular was when I auditioned for "The Help." You can't get caught up in the environment that you find yourself. I was raised by a domestic, my grandmother, and I know that person, so when I went in, the first thing the director said to me was, "Now, listen. These California ladies out here, I'm just gonna tell you, you all don't want to understand what it is to be afraid. And these women were afraid. This was the South." I said, "Excuse me? I'm from Atlanta, Georgia. I was raised by a domestic. She was a cook and a housekeeper. I know who this person is." He said, "Well, everybody seems to keep forgetting, these women lived in fear." And soon as he said that, I thought, OK, I'm not gonna get this part because I've got to teach in here today. I'm just gonna do that.
APPLY: Click here for all our Atlanta casting notices!
I just remember thinking to myself, Well, OK, you blew that. And then he asked me to read! And I did, but I was reading it seething because sometimes when you go to an audition you really do have to decide; you go in order to get the part, but does that mean that you're going to relinquish all the freedom and ideas that you possibly have? Because the choice is yours. You're the one who's acting.... They want you to come in and fit into their idea rather than so much of what you bring. Actors, you end up internalizing this negative thing against us. It's not yours to internalize or take. It never was yours. It's theirs.
What films do you think every actor should watch?
Definitely all of the "Godfather" films. They were just good movies. "Fences." But I must tell you what my favorite film is, and I know it's so politically incorrect, but it's "Gone With the Wind." I'd watch Hattie McDaniel, what she had to do when she did it, how she had to say it, what she did with it was just incredible to me. I thought, If you've got to do it that way, look at what you can do. And in the contemporary vein, I used to like "Sweet Bird of Youth." See, these are gonna be movies nobody's even heard of! [With regard to actors,] Alfre Woodard; just watch how natural [she is]. Alan Arkin, how natural he brings things to himself.... Actors should study their environment all the time; whether they're watching films or not, they should just constantly read and immerse themselves in the knowledge of the minutiae of living. That's how we get specificity and detail. We are schizophrenic. This business, this thing we do is unnatural, so you have to be about it in an unorthodox, unnatural way sometimes.
Ready to put this advice to the test? Check out our TV audition listings!