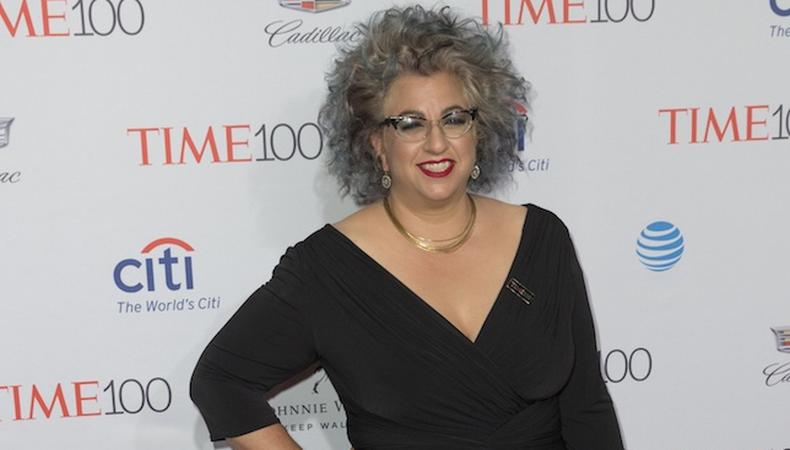 Get ready to hit the top rope because the inmates at Litchfield aren't the only ones up for a rumble. "Orange Is the New Black" series creator Jenji Kohan wants her next Netflix project to lay the smack down, too. "G.L.O.W." will tell the story of a group of female wrestlers in the 1980s, replete with big hair and bigger egos. Kohan will serve as an executive producer on the series that is currently without any cast attachments. The project, which is inspired by a real female wrestling league, will begin production on its first 10 episodes this September. "Orange Is the New Black" casting director Jennifer Euston, will also spearhead the casting for "G.L.O.W." or "Gorgeous Ladies of Wrestling." Here's hoping for a Dwayne Johnson cameo!
READ: "A Look Inside 'OITNB' CD Jen Euston's Audition Room"
Kathy Bates has played a plethora of roles for the big and small screens but her next project looks to take her to higher ground. There aren't any rickety joints to be found in Netflix's "Disjointed"; there are however plenty of stoned dispensary workers. The series, set up in part by comedy legend Chuck Lorre, will find a lifelong cannabis activist achieving her dream of owning a weed dispensary in Los Angeles. The high-jinks ensue as the matriarch and her brood of workers all operate while continuously under the influence. Production on the 20-episode order, one of Netflix's larger pickups, will begin in October. Aside from Bates no casting announcements have been made by Valko/Miller, who are still looking for leads. No premiere date has been set but all bets are on April 20.
Netflix knows you can only binge watch "Friends" so many times before you hit up one of their original series or movies; enter their new film, "Wheelman." A getaway driver finds himself double-crossed and in a race to survive, and the only person he can trust is his 14-year-old daughter. The women over at Betty Mae, Inc. are plucking the actors for the action-adventure thriller that already stars Frank Grillo. Filming on the project will begin in October in Boston.
The USA Network is about to stage an uprising with their new pilot pickup, "Damnation." Set in middle America during the Great Depression, a man goes undercover as a preacher to help the downtrodden regain their power against the wealthy. The man however has a past with the leader of the opposition, a strikebreaker hell-bent on stopping the movement. The drama is currently cast-less but Lowry-Johnson/Goldstein is on the case, with casting announcements expected anytime before production begins in September. The Canadian city of Calgary will welcome the pilot as homebase come this fall.
READ: " 'Queen of the South' Rules Summer TV"
For the latest news, check out backstage.com/resources to find thousands of production listings, casting directors, acting classes, agents, and more!
Want to find out who's casting? What projects are happening? What's coming up? Call Sheet's Industry Buzz will help you stay in the know.