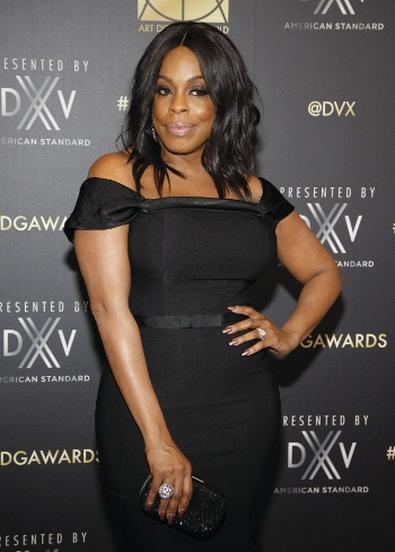 Niecy Nash is putting the badge back on for her new pilot, "The Enforcers." The "Reno 911!" alum is joining forces with Christine Woods for Fox's new comedy pickup about two polar opposite—as required by TV law—single mothers who set out to acquire their dream jobs as police officers. The plan hiccups when they're assigned to a department that solely deals with minor code violations like noise complaints and water misuse. Los Angeles will host the project with a mid-March shoot date, and Tim Payne will handle additional casting for the pilot.
Millennials strike again in CBS' new series. The network is looking to skew younger with its new pilot pickup "The Great Indoors." The comedy will take an adventurous reporter indoors where he will lead a group of techy 20-somethings in the digital department of a magazine. "Community" commodity Joel McHale will star, along with Shaun Brown and Chris Williams. The project, which will be executive produced by Mike Gibbons, is currently being cast by Tracy Lilienfield Casting with a to-be-announced shoot date in Los Angeles.
The renowned finagler of trinkets, MacGyver, may be heading back to television. The unconventional problem solver will be recruited into a clandestine organization in the CBS revival pilot that's set to shoot this March in what is slated to be Portland, Oregon. Elizabeth Barnes will solve the casting equation for the drama that has yet to put a face to the iconic name.
" 'Twin Peaks' meets 'True Blood' " is not a log line you see every day, but NBC's pilot pickup "Midnight, Texas" looks to combine the two properties. The drama, set in a rural town in Texas, plays host to a slew of abnormal citizens ranging from vampires to werewolves to witches. Cue unknowing outsiders entering for the thrill of their life. The Albuquerque, New Mexico–based production will begin shooting in the middle of March with the help of Isaacson/Souliere Casting, which has already attached Dylan Bruce, Arielle Kebbel, and Sarah Ramos.
If there's one thing engineers hate, it's lack of logic. "Square Roots," ABC's new pilot, looks to bring a little order to a family that goes against the grain. A pragmatic father who comes from a long line of engineers tries to use his gift to help his family overcome their daily struggles. The comedy will start shooting around March 16 in Los Angeles with G. Charles Wright Casting in charge of finding the right actors. The project hails from Vijal Patel with Michael Fresco directing the pilot
For the latest news, check out backstage.com/resources to find thousands of production listings, casting directors, agents, and more!
Want to find out who's casting? What projects are happening? What's coming up? Call Sheet's Industry Buzz will help you stay in the know.
.