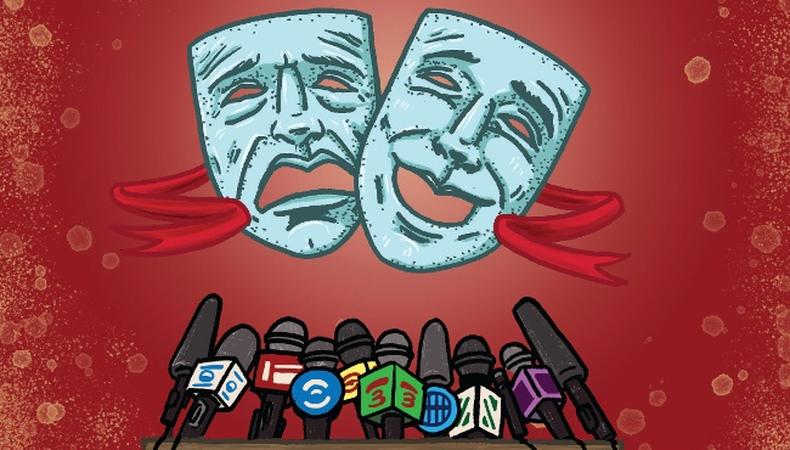 Everything's coming up Naomi Watts, but the actor isn't taking on the "Gypsy" role that brought Mama Rose into the limelight; Netflix is snatching up the Broadway title and putting it to new use. The project, which was ordered straight to series, will follow a therapist who develops multiple intimate relationships with the people in her patients' lives. The dangerous liaisons eventually cross the professional line and jeopardize the strict doctor-patient relationship. Francine Maisler has taken on casting for the 10-episode thriller that currently includes only Watts. Additional casting is expected in the coming months as production sets up in Los Angeles this September. The series is expected to debut and stream on Netflix sometime in early 2017.
The illusion of spontaneous live television cheers is about to be shattered in the new film "The Clapper." The comedy will follow the success of a professional clapper after he is plucked from obscurity at his audience-rousing job. His 15 minutes of fame come to a tragic halt, costing him not only his job but his prospects with a potential love interest as well. The cast for the new film will include Ed Helms, Tracy Morgan, and Amanda Seyfried. Jennifer Ricchiazzi Casting will assemble the remaining members, who are expected to be announced when the film starts shooting in Los Angeles in early June. Dito Montiel, whose book served as source material for the film adaptation, will direct the comedy project.
Keanu Reeves' next film dilemma is less about matrices and more about reanimation. The seasoned actor is about to jump onto his next project: the sci-fi thriller "Replicas." The Jeffrey Nachmanoff–directed feature will find Reeves donning a white coat as he takes on the role of a desperate scientist testing his limits after losing his family in a tragic accident; instead of fighting his grief he fights to reanimate them. But it won't be all high-tech gadgetry, as Reeves' character must also battle the powers behind his government-controlled facility, which are vehemently opposed to his experiments. Reeves is currently flying solo on the cast list, but further announcements are expected from casting directors Sharon Bialy and Sherry Thomas. Production on the resurrection feature is expected to begin this year in mid-July. In a bit of a departure from the West Coast hub, Puerto Rico will serve as home base for filming.
Dolly Parton is setting up a sequel for her telefilm with "Dolly Parton's Christmas of Many Colors: Circle of Love." The long-winded title comes as the second film in Parton's "Coat of Many Colors" series. The synopsis puts a seasonal blanket over the NBC project that will recap Parton's youth and the familial support she received as a kid. Production will take place in Atlanta beginning in July. Patrick Rush will add to the cast that already includes Jennifer Nettles, Gerald McRaney, Ricky Schroder, and Alyvia Alyn Lind.
For the latest news, check out backstage.com/resources to find thousands of production listings, casting directors, acting classes, agents, and more!
Want to find out who's casting? What projects are happening? What's coming up? Call Sheet's Industry Buzz will help you stay in the know.