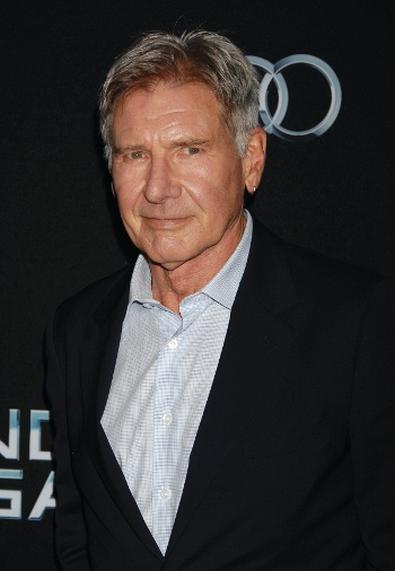 May the force be with male actors under 35 this year. While superfans pitch their tents outside the local cinema for the premiere of "Star Wars: The Force Awakens," Walt Disney Pictures is already counting the ways to spin its billion-dollar acquisition. Han Solo, the wisecracking captain of the Millennium Falcon—made famous by Harrison Ford—is getting a new face for the feature. The project, currently going by the code name "Red Cup" (a wink to the plastic cup–maker that shares the character's surname), has directors Phil Lord and Chris Miller attached. Casting director Jeanne McCarthy is tasked with recasting the iconic role for what looks to be a prequel to the first film, "A New Hope." Despite casting being well underway, production isn't slated to begin until January 2017.
Space may be seeing its second heyday. In a market saturated with comic book heroes, a few studios are lining up more intergalactic fare. Twentieth Century Fox is heading into deep space with "Alien: Covenant," a sequel to the 2012 Ridley Scott–helmed "Prometheus." Noomi Rapace and Michael Fassbender are already on board for the Carmen Cuba–cast project that will find a crew exploring a seemingly beautiful new world. That fantasy, however, is cut short when they find the sole inhabitant is a synthetic version of a previous traveler. Filming is set to take place in Australia around February 2016.
Hulu is also taking on the solar system for its new pilot "Our Man on the Moon." Steven Spielberg's production company Amblin Television is on board for the thriller that finds a vacuum salesman living on one of the moon's first colonies. In order to raise enough money to send his daughter to college on Earth, the salesman agrees to spy for the CIA, which believes him to be dealing in more advanced machinery. The drama is looking to attach actors with the help of casting directors McCarthy and Nicole Abellera for a late winter shoot in a yet-to-be-determined location. Perhaps E.T. will sneak in a cameo.
F. Scott Fitzgerald is about to have an unfinished novel brought to life in new Amazon pilot "The Last Tycoon." Inspired by the life of film magnate Irving Thalberg, the series finds the producer trying to make an artistic statement in an unsteady pre–World War II Hollywood. Bialy/Thomas & Associates is going headfirst into the project that already has Matt Bomer attached to play the lead role. Filming will take place in Los Angeles in February.
For the latest news, check out backstage.com/resources to find thousands of production listings, casting directors, agents, and more!
Want to find out who's casting? What projects are happening? What's coming up? Call Sheet's Industry Buzz will help you stay in the know.