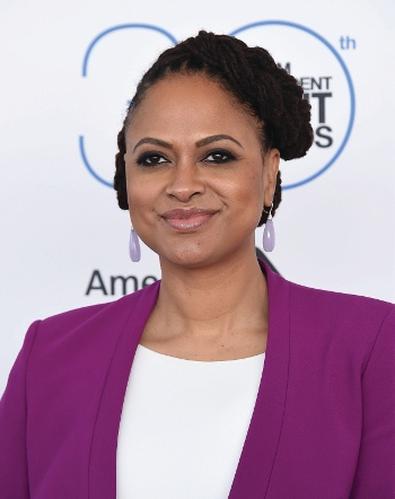 The Oprah Winfrey Network is sweet on "Selma" director Ava DuVernay and their new series, "Queen Sugar." The show, which will feature Winfrey in a recurring role, follows a woman and her daughter as they shake their Los Angeles lifestyle and move to Louisiana to tend to a newly inherited 800–acre sugarcane farm. Expect hilarity and touching moments as the mother rediscovers her Southern roots. Aisha Coley will tend to the casting on the Natalie Baszile novel-turned-series that's set to go into production in February.
Dakota Fanning is plotting a great escape in her new feature "Please Stand By." The film centers on a brilliant woman with autism who sneaks out of her care center to enter her script into a Hollywood competition. Richard Hicks is plucking the cast, which currently lists Fanning, Helen Hunt, and Alice Eve, while Ben Lewin will direct the script that's set to go into production in Los Angeles this January.
Cate Blanchett is pulling out of directing "The Dinner." The actor had been slated to direct the film for the past three years, but "Love & Mercy" writer Oren Moverman will now hop in the director's chair to shoot the film about a high-ranking aspiring political figure who must take on the role of protective uncle when his family members commit a crime they have yet to be convicted of. Based on the book by Herman Koch, the film is slated to begin production in New York early next year. Laura Rosenthal Casting is serving the feature that has already attached Richard Gere, Steve Coogan, and Marisa Tomei.
Arnold Schwarzenegger kept his promise: the Governator is back. This time it's on the silver screen for "478." The film will follow a father out to exact revenge on the air traffic controller responsible for the plane crash that claimed his wife and daughter. Directed by Elliott Lester, "478" has brought on Betty Mae Inc. to cast the project set to shoot in mid-December in Columbus, Ohio.
Things are getting interesting over at Amazon Studios. The streaming network is currently reveling in its new hit "The Man in the High Castle" and taking advantage of the upswing, recently announcing its new pilot "The Interestings." The project, based on the book by Meg Wolitzer, tells the story of a group of friends who meet at summer camp. The show will document their connection over the span of 30 years. Kerry Barden and Paul Schnee are casting out of offices on both coasts for the drama pilot. Filming will commence on the East Coast and in Los Angeles in February, just in time for pilot season.
For the latest news, check out backstage.com/resources to find thousands of production listings, casting directors, agents, and more!
Want to find out who's casting? What projects are happening? What's coming up? Call Sheet's Industry Buzz will help you stay in the know.