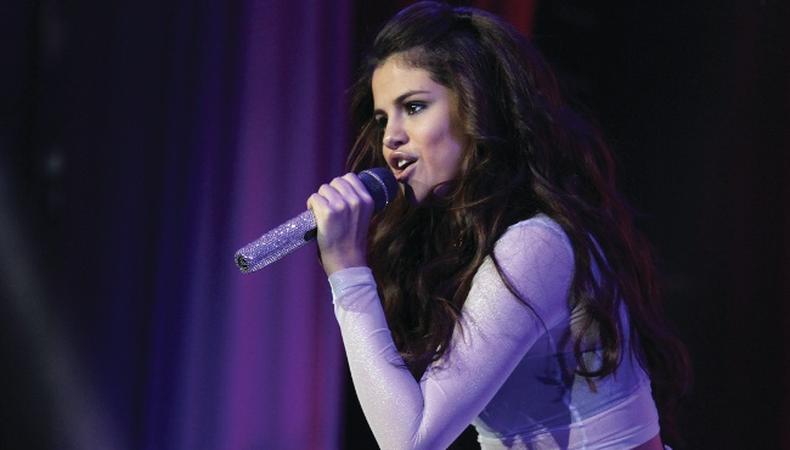 The singing celeb Selena Gomez is taking her creativity to the small screen with "13 Reasons Why." The former Disney darling will serve as an executive producer on the new Netflix miniseries about a deceased student. Based on a novel by Jay Asher, the plot centers on a student who commits suicide, leaving in her wake a collection of tapes that are passed on to 13 students, explaining how her chosen peers played a role in her death. The project is slated as a 13-episode miniseries to be produced by Anonymous Content. Shooting will begin in late May in Los Angeles. While no cast is currently attached, Gomez looks to be staying behind the camera. Casting on the project is currently underway with Barden/Schnee.
The first lady of the Pink Ladies Stockard Channing is searching for the worst thing she could do in her new NBC pilot "Me & Mean Margaret." The comedy project, which also features Gavin Stenhouse, places Channing in a near reality-based role. The plot will focus on a painfully candid actor whose tendency to err on the side of wildly offensive earns her a 20-something lawyer as a babysitter. The pilot will begin filming at the end of the month in the rising heat of Los Angeles, with casting currently underway with Blyth Nailling. Sitcom legend James Burrows will direct the pilot.
Getting stranded in space is terrifying on its own, but leave it to space enthusiast J.J. Abrams to take it one step further with "God Particle." The "Star Wars: The Force Awakens" director and Bad Robot producer is jumping onto another space-based project—this time with fewer Jedi. The film, which features "The Office" alum John Krasinski along with David Oyelowo and Gugu Mbatha-Raw, will find a group of stranded astronauts at a space station where they witness the disappearance of Earth. Denise Chamian is casting the project for Paramount. Production will begin under the direction of Julius Onah in L.A. this June.
If Toby Flenderson of "The Office" taught us anything about human resources it's that it takes a very specific personality. Fox is delving into the "HR" department with its upcoming pilot. When a new and eager CEO enters the workplace, an HR supervisor who thrives on the anticlimactic nature of her job finds her world changing. Judy Greer, who was a hot commodity this pilot season, is taking the lead role in the comedy about a plastics company. Also attached to the Julie Ashton–cast project are Jon Daly, Milana Vayntrub, Patton Oswalt, Esai Morales, Lateefah Holder, and Veronica Osorio. Production is underway in L.A
For the latest news, check out backstage.com/resources to find thousands of production listings, casting directors, agents, and more!
Want to find out who's casting? What projects are happening? What's coming up? Call Sheet's Industry Buzz will help you stay in the know.