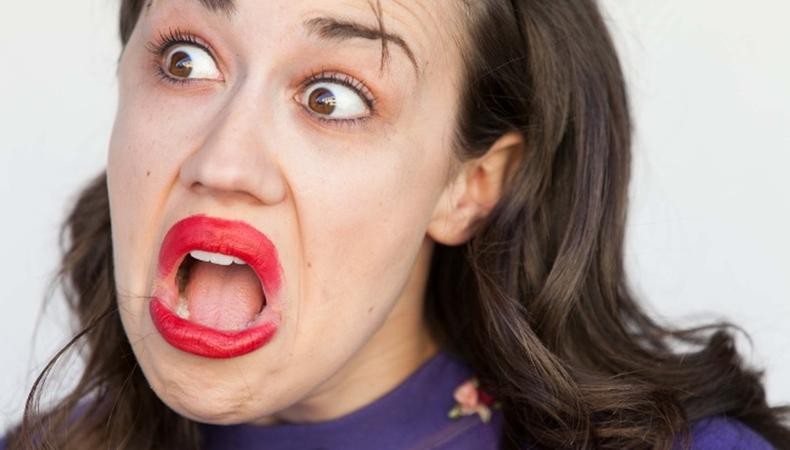 After years of hard work on YouTube, Colleen Ballinger-Evans, or as she's better known online, Miranda Sings, is getting her own series. "Haters Back Off" will follow the character created by Ballinger-Evans as she tries in vain to convince the world of her extraordinary vocal talent—the kicker being that everyone has to suffer through Miranda's extreme lack of skill. The personality has been a fixture on YouTube for several years, thanks to her own series as well as numerous guest appearances on other well-known channels. Netflix has picked up the series with the starlet cast as the lead and Erik Stocklin in the second role, with additional slots being filled by Branman/Brander Casting. Production is set to begin April 18 in Hollywood's north shore, Vancouver, British Columbia.
Frances McDormand and Woody Harrelson are jumping onto the aptly titled "Three Billboards Outside Ebbing, Missouri." As the film's name suggests, billboards and Missouri are front and center. The project follows a mother's search for justice in the wake of her daughter's rape and murder. When the local police seem more concerned with other cases, our protagonist jumps into action, tacking up billboards with her daughter's image, hoping to pressure law enforcement into finding her killer. Casting director Sarah Finn has also attached Sam Rockwell, Caleb Landry Jones, and Abbie Cornish. Production will begin in mid-April in Asheville, North Carolina, under the direction of Martin McDonagh.
National Geographic just put another presidential shooting on the production block. With the success of Bill O'Reilly's "Killing Kennedy," the network is picking up another assassination story that ended less successfully. "Killing Reagan," the newest O'Reilly book turned telefilm, will take a slightly different spin than its predecessors, focusing more on the early life of Ronald Reagan in Hollywood and as the governor of California before looking at the impact the assassination attempt had on his time in office. The film will start production in Atlanta with a yet-to-be-named cast that's being assembled by Lowry-Johnson/Goldstein Casting.
Eternal life is a heavily sought-after reality in Netflix's newly picked up series "Altered Carbon." The sci-fi project will spring forward in time to the 25th century, where death and murder are nearly obsolete. Instead of dying, people can upload their consciousness to another body, allowing endless regeneration. Through this process, a great warrior is brought back to solve a homicide, and the outcome of the investigation could guarantee him a new and endless existence. Casting for the project is still in the works with the production date slated for late 2016. April Webster and Associates will cast the Vancouver, British Columbia–based project.
For the latest news, check out backstage.com/resources to find thousands of production listings, casting directors, agents, and more!
Want to find out who's casting? What projects are happening? What's coming up? Call Sheet's Industry Buzz will help you stay in the know.