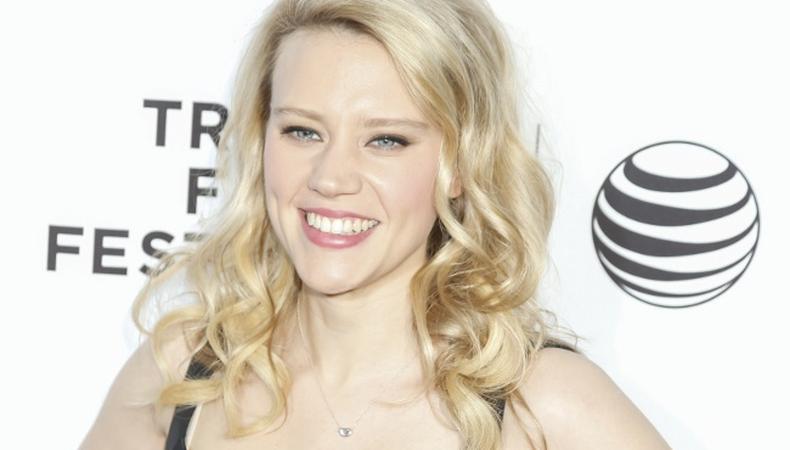 Holiday office parties always have a tendency to get a little crazy, and "Office Christmas Party" is no exception. Kate McKinnon, Jennifer Aniston, Jason Bateman, and T.J. Miller are about to get in the Christmas spirit for a film about a branch supervisor who fears his team may be the next on the chopping block. He decides to break the rules and give the office a small Christmas party, but the festivities soon turn to chaos. (Someone's getting a lump of coal this December.) McCarthy/Abellera will cast the film due out this holiday season. Filming will take place in both Chicago and Atlanta beginning mid-April.
No one wants to be 12 again, unless you're Nasim Pedrad. The "Saturday Night Live" alum is about to return to adolescence for her new Fox pilot, "Chad: An American Boy." The story will follow a young boy (played by Pedrad) from an Iranian family living in Delaware whose attempts to "man up" leave him failing in spectacular ways. The project, set to shoot in Los Angeles this April, also features youngsters Ariana Molkara and Matthew Mindler. Additional roles for the show are being filled by Dava Waite Peaslee Casting.
Throughout the centuries, many have sought the ability to time travel, and while "Doctor Who" may have cornered the market most recently, three friends will discover just how stressful it can be to turn back the clock on the new Fox pilot "Making History." Set to shoot from the end of March into the first week of April, the pilot will follow a couple of buddies as they visit some of history's most iconic moments but find the leap into the past disrupts their present-day lives. Leighton Meester, Yassir Lester, and Adam Pally star in the Atlanta-based pilot cast by Telsey + Company.
There's one superhero who has yet to see his revival, but Amazon is about to change that with "The Tick." While Patrick Warburton may forever remain the iconic image of the blue superhero—and is still attached as an executive producer—Amazon is giving its pilot a new face. Peter Serafinowicz will don the blue leotard of justice in the new project that is largely based on the live-action comedy that ran for nine episodes in 2001–2002. Also included in the Felicia Fasano–cast project are Valorie Curry and Griffin Newman. Production is set to start in Los Angeles in early May.
Everyone loves a good wedding toast filled with past tales, but what if those stories could be fact-checked? "Toast," ABC's new pilot pickup, will jump back in time and recount the actual stories before they had the gleam of nostalgia. Jerrika Hinton, Jono Kenyon, Punam Patel, and Tessa Ferrer will star in the Tim Payne–cast project that is set to shoot in mid-April in Los Angeles.
For the latest news, check out backstage.com/resources to find thousands of production listings, casting directors, agents, and more!
Want to find out who's casting? What projects are happening? What's coming up? Call Sheet's Industry Buzz will help you stay in the know.