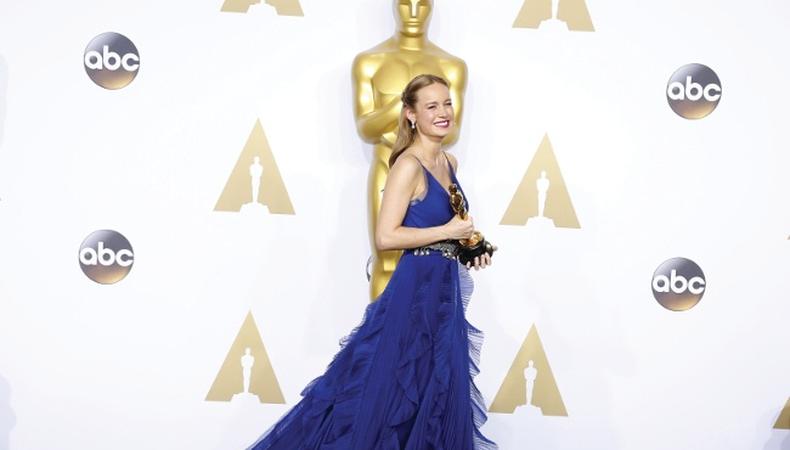 Brie Larson won't be throwing any stones when she moves into her new project, "The Glass Castle." The actor, who recently nabbed an Academy Award for best actress for her performance in "Room," isn't showing any signs of slowing down. The new Lionsgate feature that also stars Woody Harrelson is based off former gossip columnist Jeannette Walls' memoir of the same title. The film, which previously had Jennifer Lawrence attached (now credited as a producer), is about the dysfunctional and impoverished upbringing of three siblings as they work together to escape their toxic environment. The project, currently being cast by Ronna Kress, will go into production in Montreal at the beginning of June.
Romeo and Juliet may have seen every incarnation imaginable, but ABC is looking to tell the story of their aftermath with a Shondaland twist. "Still Star-Crossed" will tell the story of the Montagues and the Capulets, post-Shakespeare, as their feud continues to fuel treachery and ill-fated romances. The pilot, which lucked out with location shooting, will start production in April in the perfectly set streets of Madrid. Linda Lowy Casting has already racked up an impressive set of actors with Wade Briggs, Lashana Lynch, Torrance Coombs, Ebonee Noel, Medalion Rahimi, and Zuleikha Robinson. Should a series pickup be announced, all bets are on a Thursday night placement.
From dumpster diving to driving a fashion empire, Netflix is taking Sophia Amoruso's story and turning it into a series. "Girlboss" will follow the mogul's inspiring journey as she goes from an eBay seller to owning her own fashion company at age 27. The project will split production between San Francisco and Los Angeles, where Amoruso's Nasty Gal Vintage headquarters is located. Barden/Schnee Casting will fill the currently blank cast list. Shooting for the series will start this June.
Gabriel Iglesias is taking the path many comedians before him have tread: the network sitcom. "The Fluffy Shop," picked up as a pilot by ABC, will show the life of a busy stepdad as he balances his world as a traveling comic and boyfriend. With successful runs for George Lopez and Tim Allen, Iglesias is in good company with his venture into prime time. The pilot, which in addition to Iglesias, features Richard Grant, Paul Walter Hauser, Gloria Garayua, and Tommy Savas, goes into production in Los Angeles at the end of March under Romano/Benner Casting.
The current election season is nothing compared to the governing staff on ABC's new pilot "Hail Mary." A young mayor in a small town finds herself in over her head when she tries to manage her dysfunctional family, a dying father, a town on the edge of bankruptcy, and some seriously suspicious mob ties. The pilot, which features Casey Wilson, Retta, Gareth Reynolds, and Sarah Baker, starts shooting at the end of March in Los Angeles with Dorian & Sibby Casting in tow.
For the latest news, check out backstage.com/resources to find thousands of production listings, casting directors, agents, and more!
Want to find out who's casting? What projects are happening? What's coming up? Call Sheet's Industry Buzz will help you stay in the know.