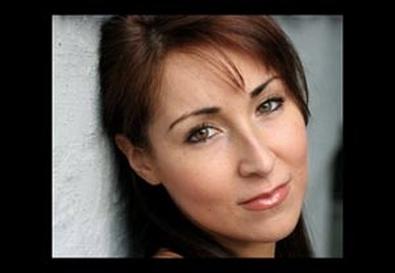 Equity actor Pilar Millhollen became yet another casualty of the economy a few months ago when her agent dropped her, along with several other clients. Just days after undergoing hip surgery for a dance-related injury, the Portland, Ore., native found herself without representation and back in line at Equity principal auditions. A Back Stage casting notice for Crazy for You, Ken Ludwig's gloss on the Gershwin musical Girl Crazy, was just what she needed to get back on her feet.

"Every time I see an audition for Crazy for You, I think maybe I should go in—for Irene," says Millhollen. "I don't know where I got that idea…. I was 14 or 15 years old when I saw the first national tour of the show come through my hometown, and I just really fell in love with that show, and it made me want to do what I do now." But for the upcoming summer production of the musical at Long Island, N.Y.'s John W. Engeman Theater, she was cast as the female lead, Polly Baker, not supporting character Irene Roth.

Millhollen's career was off to a quick start when she got her Equity card as a sophomore at Carnegie Mellon University after the nearby Pittsburgh CLO hired her for its summer season. Then, as a senior in 2004, she met her agent at a Carnegie Mellon showcase. And though Millhollen has been based in New York City since graduation, she's spent most of that time on national tours, including Evita, Chicago, and most recently A Chorus Line.

But she was surprised to find that without an agent, her Equity card didn't afford her any special treatment. Instead of the personal attention she was used to getting at scheduled audition appointments, Millhollen felt that casting directors at required EPAs were just looking through her. That is, until she auditioned for Crazy for You CD Stephen DeAngelis.

"She was really spirited and she was really fun," DeAngelis says. "She cracked jokes, and she was very loose with everybody. So that spark, that combustibility, was really appealing. The character, Polly, has to live in a world where she's the only girl and it's a bunch of guys. So when she came in as lively as she did, in a roomful of guys, I immediately was drawn to her. There was somebody who certainly deserved a chance."

DeAngelis takes the EPA process seriously, he says, because "it doesn't matter what pond we're fishing out of" as long as he finds the right person for the role. After her initial audition, Millhollen was called back three times before casting was complete. And each day, DeAngelis says, whether she was singing, dancing, or reading, he saw her make the necessary adjustments to improve her performance.

Though the odds were against her, Millhollen says, "this makes it all worth it. Keep going to those EPAs if you see something you're right for. Even if you don't have representation, just go, because you never know."



Has Back Stage helped you get cast in the past year?
We'd love to tell your story. Be in the weekly column by emailing
casting@backstage.com for New York or bswcasting@backstage.com
for Los Angeles with "I Got the Part" in the subject line.