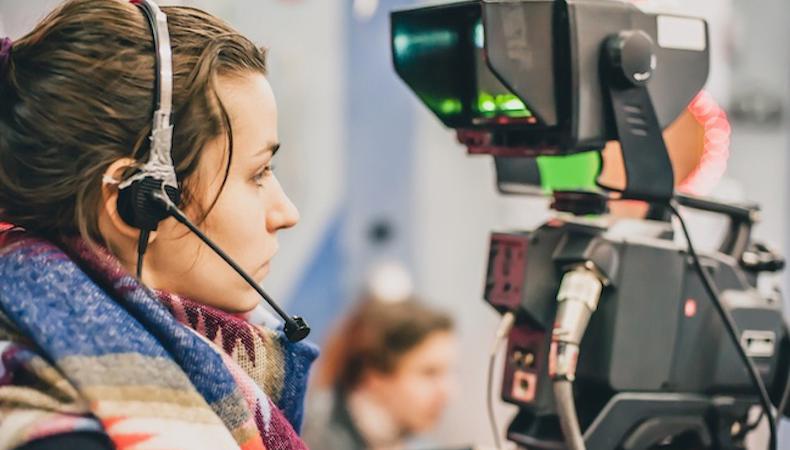 There are more women directing television pilots this season than in the past five years, Vulture reported.
In a new demographics assessment, the site has calculated that 19 women are directing a total of 24 pilot productions in locations all over the nation. This is a significant increase from 2013, when there were only eight women directing pilots across all major networks, including ABC, CBS, the CW, Fox, and NBC; those eight paled in comparison to the 89 male directors that season, a significantly smaller number despite a 2011 Nielsen study that found women watch more television than men.
Currently, there are 75 pilots in production hoping to demonstrate their marketability and get picked up for full series runs come May. Though Vulture's findings represent some significant gains for female directors in the industry, few of the directors are artists of color. Of the 19 women helming pilots this season, only three are African-American while three are Latina. Comparatively, this season there are 52 male directors—six are African-American, two are Latino, and one is Asian. There are no Asian women involved in directing pilots.
It wasn't until 2015 that different ethnicities were represented at all among female pilot directors, with two African-American women directing out of 13 total. No definitive trend favoring female directors has emerged in recent years. Just last year, out of the six female directors of pilots, none were artists of color.
Despite these fluctuations in progress, after a year of cultural reckoning in Hollywood, it is possible that network executives are finally getting the message to make consistent inclusion a priority.
From #MeToo to Time's Up, there have been national movements toward greater gender equality centering on Hollywood. These movements have directors like Regina King optimistic but not satisfied. "I think the most important thing at this point is to not allow it to be an anomaly," said King, who's directing the pilot episode of "The Finest" for ABC, in an interview with Vulture. "The beginning and an actual change are two totally different things."
Recent research from the Annenberg Inclusion Initiative confirmed what most already knew: Hollywood has long had a gender disproportion problem. In a report published at the beginning of the year, the media research tank pulled together calculations proving that the director's spot in Hollywood is mainly for the white and male. Out of 1,100 American films distributed from 2007 through 2017 by major studios 20th Century Fox, Paramount Pictures, Sony Pictures, Universal Pictures, Walt Disney Studios, Warner Bros. Pictures, Lionsgate, and smaller studios categorized as "other" (which represented 103 of the films), only 4 percent were directed by women.
The Annenberg research also indicates that men are more likely to direct multiple times, while women are more likely to direct only once in Hollywood. Their report states, "In sum, the largest media companies in the world continue to underperform when it comes to hiring female and diverse directors and that inequality begins at the apex of these organizations."
It's unclear if this year will be a turning point for female directors and directors of color in television land—after all, a pilot is only a trial. A better indicator will be in May when the networks announce which pilots they aim to develop as full-blown productions and which pilots will be cut.
Check out Backstage's TV audition listings!