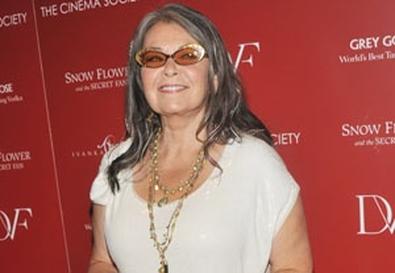 During pilot season, I like to play a game I'll call, for lack of a better title, "Which pilots will get series orders?" At this point, before the pilots have been cast and shot, there's not much to go on. You have the log line. You have the auspices. You have the stars attached, if any. But that's it.
The casting directors are playing this game too. Most offices are only going to land one pilot, maybe two, and they have to choose wisely. Do they want to work on an intriguing, single-camera comedy from an up-and-coming writer who has no track record? Or do they want to staff yet another show about a cop/lawyer/doctor/single mother who "refuses to play by the rules," only it's produced by Shonda Rhimes ("Grey's Anatomy") and stars Meryl Streep?
Casting a pilot that gets a series order means the office has the inside track on casting the series. If that series is a success, that casting director has job security. Job security is awesome. (Being in the publishing industry, I wouldn't know, but it sounds awesome.) So while I can't predict the future, let's give the game a new title and play "If I were a casting director, which pilot would I want to be casting?"
As far as dramas go, anything that J.J. Abrams touches will probably get picked up. This year, he's attached to a few projects, one of which is NBC's "Revolution," described as "a high-octane action drama following a group of characters struggling to survive…in a world where all forms of energy have mysteriously ceased to exist." All forms of energy but octane, it seems. If you remember anything from high school physics, you're saying "What about chemical potential energy?!" But Abrams just laughs in your face and smacks you with his "Lost" Emmy. April Webster is casting this one, as is the case with most Abrams projects. So she's set.
Another drama that should—nay, must!—receive an order is CBS' untitled Las Vegas project. The pilot is written by Nick Pileggi, who wrote "Goodfellas," just the best movie ever. It's set in, duh, Vegas and dramatizes the life of Ralph Lamb, a cowboy who became Clark County sheriff in 1961 and spent the next 20 years battling the mob. Sheila Jaffe and Gail Goldberg are casting this one, which has to be good.
As far as comedy pilots go, a casting director could do worse than landing Roseanne Barr's return to prime time. Risa Bramon Garcia will be casting NBC's "Downwardly Mobile," which stars Barr as the proprietor of a trailer park who's constantly putting out mostly figurative fires started by her eclectic tenants. But wait, it gets better. The other lead? John Goodman! I'm from a middle-class family in Chicago and grew up watching "Roseanne." You cannot convince me this is a bad idea.
You can play this game too by following the pilot casting announcements posted regularly on BackStage.com. Think of the network up-fronts in May as your answer key.