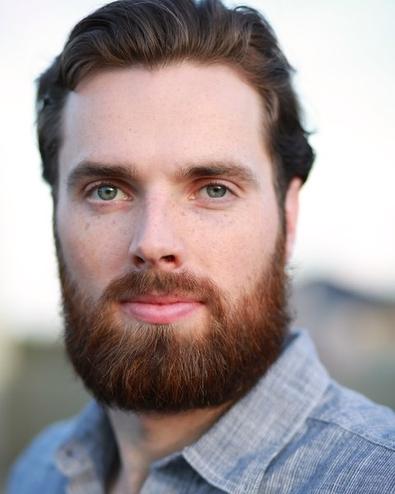 Pinch 'n' Ouch Theatre has been called "a small but mighty company that gives Atlanta some of its best contemporary theater," by ArtsATL. Firmly steeped in the Sanford Meisner technique of acting, Pinch 'n' Ouch has been presenting edgy and poignant new scripts with impassioned, vulnerable performances since 2010; it's currently showing Quiara Alegría Hudes' Pulitzer Prize-winning play "Water by the Spoonful," a bare-bones take on drug addiction and recovery. In addition, the theater offers actor training.
Pinch 'n' Ouch Producing Artistic Director Grant McGowen recently talked to Backstage about his company, their performance process, and how they got their name.
Tell us about your current production, "Water by the Spoonful"?
"Water By the Spoonful" is about a community of recovering addicts who meet online from all over the world. It's funny, moving, and is some of the best writing I've ever seen. What initially grabbed me was Quiara's compassionate and diverse characters—they're all relatable, unique, intelligent, and very funny.

What goes in to casting for each show?
Casting is an art form I consider very carefully. There are so many factors to consider—emotional temperament, ability, experience, work ethic, flexibility, adaptability, instinct, and physical appearance. And—can I spend two months with this person? Casting is not about connecting puzzle pieces, but perhaps it's like brewing up a good stew. You want to add all the right ingredients, and, sometimes you want to surprise your patrons with something new. Every little trait has meaning and that tells a story.

What can a newcomer to Pinch 'n' Ouch expect to see?
The acting is very good. We take acting seriously. Truth and spontaneity are important to us. We want every performance to feel one of a kind. Also, the material we choose is usually challenging and derived from a sense of truth (meaning there is a certain necessary disregard for censorship). If you like pretty fairy tales, Pinch 'n' Ouch is not your theater, but if you like to be challenged and emotionally moved, check us out.

Why Pinch 'n' Ouch?
"Pinch and ouch" was coined from a great acting teacher, Sanford Meisner, who was perhaps the least intellectual of all the great acting teachers. He wanted acting to be moving and expressive—not "performed." He taught actors to be sensitive and instinctive, and one of the things he would say was, "You have to really listen, pay attention, and feel that 'pinch' from the other actor. Your performance comes from them. Your 'ouch' is a unique expression and if you block it, it won't exist." Sometimes people ask me what "pinch and ouch" means and I just smile and say, "I guess you'll have to take an acting class."

How do your actors find you? How do you find them?
A lot of them are really dedicated actors. They're really interested in deep, emotional acting and many of them start taking my classes. Sometimes, I'll ask my colleagues—other directors, producers, artistic directors—for recommendations of actors. They also often ask my opinion.

How do you get such vulnerable, raw and powerful performances from your actors?
I train most of them and encourage them to work very hard in exercising the muscles necessary to be a powerful actor. These traits include listening, being sensitive, penetrable, spontaneous, instinctive, expressive, and truthful. It takes a lot of practice, but acting is an ability that almost anyone can learn. I tell them to practice like Michael Jordan and I give them the exercises necessary to do so. Some have the work ethic, most don't, but the ones that do, stick around.

What's been the highlight of your career?
Writing my play "Wall Street Wedding," and then producing it with people that I consider friends, felt really good. It was performed in an acting class in New York City and was hilarious. We all thought, "More people need to see this," so we submitted it to a one-act play festival. After performing there, I wrote a second act for it, just as an exercise. I never considered it a viable option for Pinch 'n' Ouch, until two years later, I read it, and thought, "This is not bad at all, and I know actors who would kill for these parts." So we hosted a staged reading. It sold out. "Wall Street Wedding" was given "Best World Premiere" by ArtsAtl in 2014.

What is your vision for the future?
That we will finally have flying hover boards—kidding, I hope we can continue to build relationships at Pinch 'n' Ouch. I want to churn out more world premieres, films, new plays, and new actors. I also need to find a way to continue to nurture artists and myself included, and I think finding a way to receive better financial support is vital. We're actually operating on a much lower budget than people can imagine.
Inspired by this post? Check out our Atlanta audition listings!