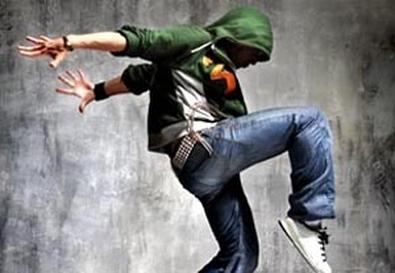 "I had a really bad knee injury and basically had to reinvent my life," explains Julie McDonald of McDonald/Selznick Associates, a talent agency with offices in Hollywood and New York that specializes in dancers and choreographers. Though she founded her agency with partner Tony Selznick in 2000, she started representing dancers back in 1985.
A trained ballet and modern dancer originally from Seattle, McDonald operated a dance studio called Room to Move in Venice, Calif., from 1976 until 1982. "But after my injury, I felt lost and didn't know what I was going to do next," she says. "So I took this really strict three-week course called Impact. It was like boot camp for people who wanted to be in the entertainment business but didn't know what they wanted to do." It was that course that made McDonald realize she needed to become an agent for dancers. "Even though everyone else in the business had representation then," she says, "there were no agents for dancers."
A true pioneer in the field of representing dancers, McDonald started by working for JHR (which then became KSA), a big commercial agency in Los Angeles. "I went there in 1985 and formed the first department ever to represent dancers," she says. "I began by putting a very small ad in Variety saying 'Dancers Wanted for Representation.' I got some of my friends from my old dance studio to hold an audition, and 300 people showed up. There was clearly a great interest and a great need."
McDonald started as a dancers' agent when music videos were booming and L.A. was the industry's epicenter. "I pretty much built my business on the back of music videos," she says. "It took me three months to make a nickel, though. And then things just took off." But she also established a reputation as a real advocate for dancers. "They were being paid horrible money back then and working under horrible conditions. So we started to change a lot of that. That was actually one of my original goals: to change the terms and conditions for dancers working on nonunion projects."
Making the Business Safe for Nonunion Dancers
One of the first changes McDonald instigated for her clients was higher pay. At that time, a dancer might earn as little as $50 for what could be almost 12 hours of work on a video. "Then I started getting the dancers things like overtime and hazard pay," she says, "things that are inherent in a union contract. I started applying some of those things to nonunion music videos."
There is still no union covering the dancers who perform in music videos, but thanks to McDonald's early efforts, they now receive more-appropriate compensation. While music videos are still being made, however, the industry has declined to such a point that today McDonald's dancers do very little of their work in videos. "It's the smallest portion of our business now," she says. "It went from the heyday in the '80s all the way through the mid-'90s, but then the whole music business radically changed with the growth of the Internet. They're spending very little money on making music videos anymore. Today, live stage work is the biggest part of our business."
For music-industry stage projects, which are also nonunion, McDonald fights to get the dancers good salaries and reasonable buyout options for other usage. "For example, if a dancer is performing in a stage show and it's filmed for HBO, that must be negotiated," she explains. "There are also a lot of other terms and working conditions that have to be negotiated in regard to using dancers on concert tours. And the agent is the dancer's first line of defense." Because there are no rules governing these kinds of projects, negotiating can be tough and tedious work. Virtually every contract she works on is negotiated from scratch.
While McDonald is no longer the only agent representing dancers in L.A., she may be unique in the interest she takes in her clients' long-term career development, which can include a transition into choreographing or directing. She counts among her clients the director-choreographer Kenny Ortega, the choreographers of 13 different Cirque du Soleil productions, and Broadway's Jerry Mitchell, Donald Byrd (on "The Color Purple"), and Danny Ezralow (for the upcoming "SpiderMan").
"People tend to look at agents as just business people, but I'm a very creative agent," McDonald says. "I so love dance. It's a part of every fiber of who I am. I understand dance and think I have great instincts for who would be right for what project. I can also speak to producers very well about dance and educate them about what choreographers do. But I think the biggest key to our success is that our agency has evolved along with our clients. When a client says to us they want to direct or produce, we're right there with them. So believe it or not, we're now also representing producers. From dancer to choreographer to director to producer—we're very flexible and operate very much like managers. We work very hard to support our clients' long-term dreams and growth."