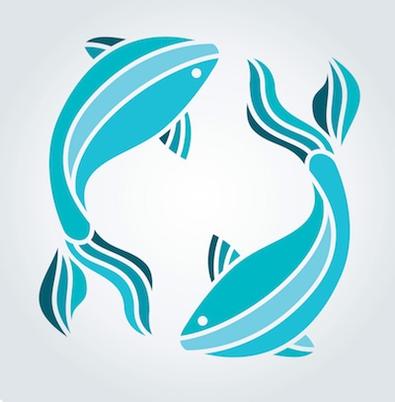 Pisces (February 19 – March 20)
Your subconscious may be trying to tell you something, which may become clear on June 3 as the volatile pairing of Uranus and Venus light up your 12th House of surrender. While you're pretty used to the Uranian lightening bolts which have been showering you with insight and even some free-floating anxiety over the past few years, Venus conjunct this planet will help you see how you've been relating to others. If anything is out of alignment with your true self, you might get small wake-up calls until you can really authentically communicate the truth of who you are and what you desire in your life. You're already pretty intuitive, and the first two weeks of June really amp up this superpower. Your ruling planet, Neptune, stations retrograde on June 16 as well, assuring you'll have plenty of time to let things sink in. You might get a short review of your life until Neptune goes direct so get comfortable with some virtual reality goggles; imagining the future is the first step to creating it.
Action-packed Mars moving into your creative 5th House will ask that you conquer some creative blocks or performance fears. Transiting Mars tells us where we'll benefit most from exercising courage and for you, this is in the realm of performance and having our work be seen. You need some applause right now, in whatever form, so show the world what you got and ask for feedback if you have to. Love relationships may also heat up, with someone else acting a bit more demonstratively or even needy. Make sure to let communication flow even if messy emotions are involved. This is a passionate placement for Mars, but you have to meet energy halfway by showing up and making your needs known. The Sun and the New Moon joins the 5th house terrain later in the month as well, so get ready for things to pick up and to have more opportunities to play and lose yourself in the moment.
Kelly Chambers is a writer, actor, and astrologer living in Los Angeles. She can be reached for private astrology readings through her website theastrologersdaughter.com. You can also check her out in the web series "Break Hollywood with Nice & Fargo," a comedy by actors for actors. Follow the latest in cosmic news on her Instagram and Twitter. She welcomes your comments and insights.
Ready to see what else June has in store for you? Check out our film audition listings!