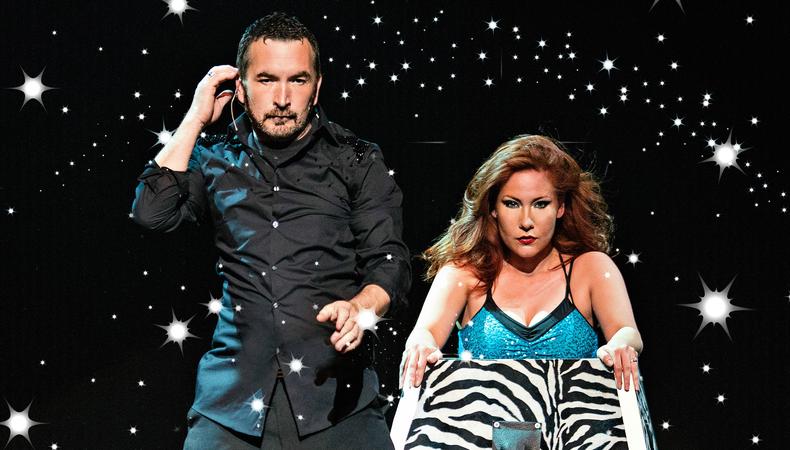 Since 1898, Bowling Green, Kentucky, has been home to Beech Bend Park and it's 379 acres of rollercoasters, waterslides, and a variety of shows, in addition to drag racing, and over 500 campsites.
Dinky Gowen is the current show producer and resident magician at Beech Bend, performing as the Master of Illusion in a daily show that runs all season. "We send out a mass email to all theater departments within a certain distance, and especially invite students from the local theater department of Western University," he explains about the park's process for finding actors. "There are usually two rounds of auditions. The first is used to sort out what performers will better fit the roles, then we have a callback. Actors fill out a form listing their previous work or acting experience, then we explain the roles that are available for the summer.
Click here for more information on auditioning for theme parks!
"After an oral interview, they're given a script to study for about 15 minutes," he continues. "Each performer then goes in front of the producers of the show and is placed with an experienced actor, usually someone from the previous year, who leads the audition, and performs a segment."
Gowen comments on Beech Bend's open-mindedness, mentioning that they "generally look for people who have had some acting experience. However, over the past 10 years there have been several fantastic performers who just had a natural talent."
Wild Bill Hiccup's Wild West Show, which is currently seeking performers, is a slapstick comedy show providing another daily attraction during the summer season, and Beech Bend Blitz is a seasonal game show that lets kids participate in trivia about the park and the world in general for prizes. In auditioning these shows, the concepts had already been developed by park producers, who then sought talent to fit the bill.
"The actors in our two premier shows are also used for the game show," Gowen says. "The Wild West show has six positions and the Magic Show has four, so most of the time, besides myself, five actors are hired for the summer run and they're used in all three shows." This versatility can provide lots of experience for developing actors, but also requires a range of talent.
"We look for actors who can perform in all three shows, from being a comedic cowboy, to being sawed in half, and finishing the day being a host for the game show." Even carpentry and set decoration skills are sought after. "Above all, we look for people who have a great work ethic and a fantastic personality."
Auditions for the seasonal shows begin Feb. 1 and can be scheduled beginning in January 2017 by emailing the park or contacting Gowen through the Beech Bend Park website.
Looking for more live performance opportunities? Check out our theater audition listings! And for tips on more adventurous acting gigs, watch below!