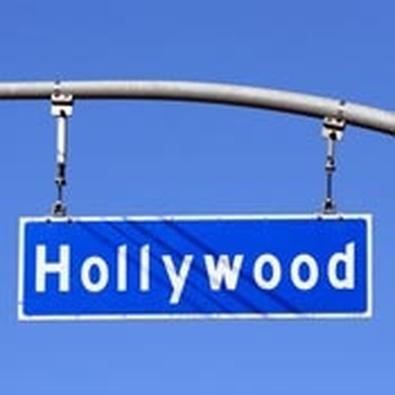 Where to live? If you're a budding thespian and prospective Los Angeles transplant, you may be spending most of your time ruminating on other dilemmas, such as how you're going to nab that magical agent who will immediately land you a lucrative series regular gig and a cavalcade of high-profile film roles. Take a break from that heady daydream and consider this: Your home base is one of the most crucial elements of your L.A. experience. It's where you'll retreat to memorize lines, to ponder your career, to contemplate your craft. Finding the location that best suits your needs and personality is of the utmost importance.
Of course, there are certain neighborhoods that actors gravitate toward. The frenetic glitz of Hollywood, the artistic vibrancy of Silverlake, the peaceful beauty of the Westside, and the spacious suburbia of the Valley have proved to be major draws for performers trying to find their place in this crazy, sprawling metropolis. Below, we take a look at these popular areas and detail why you might want to call one of them home.
Hollywood/Fairfax District/West Hollywood
Actors who thrive on the hustle and bustle of the business feel right at home in this hectic urban sprawl. "That's the epicenter of this business," says Colette Freedman, an actor who lived in Hollywood and Santa Monica before settling in the Valley.
Indeed, casting offices, small theatres, and acting classes abound here, and its central location makes it a prime spot for actor gatherings, networking, and nightlife. Additionally, certain actor-friendly landmarks, such as Samuel French bookstore (with another location in Studio City), are found here.
Actor Michelle de Barry, who lives in the tourist-heavy neighborhood of Hollywood and Highland, characterizes the area as "very young and hip." She feels she has an up-close-and-personal view of the entertainment industry. "You do feel the glamour," says de Barry, who moved from New York about a year and a half ago. "At the Kodak Theatre, they hold the Academy Awards. As they're setting up, you see the process. When they put out the red carpet for the first time, they'll let anybody walk on it, and that's what I did; I walked right up to the doors of Kodak. And I have to admit, it was a really good feeling. It inspires you to keep doing what you're doing."
That sense of excitement, however, can be taxing if an actor is looking for quiet time to concentrate on, say, a script or an upcoming audition. In addition to the mass of industry pros who live around here, there are tourists and club-hoppers to contend with. Finding a parking spot ranges from tricky to impossible, and that L.A. traffic you've heard so much about is at its worst around these parts. "There's not really downtime," says de Barry. "Hollywood, the whole area, just seems like, you have to go here, you have to go there. A lot of times, when I'm driving from my acting classes or if I'm out late at night, I have to avoid certain streets because they're so filled with club-goers."
Still, it is possible to find a peaceful nook amid the madness. Actor Jaime Tintor lives on a quiet street in West Hollywood, near picturesque Plummer Park. "The street that we're on feels like you're out of town a little ways," he says. "It's not a very busy street, and a lot of the people living there are working their way into the business in some aspect or another. But just go a block or two north or south, and you're near a lot of the action. I like that duality: You're living on a nice, quiet street, but then you go two blocks away, and there's a lot going on."
If you're looking for a mellow oasis like this that's still close to the action, Tintor recommends turning off of the major thoroughfares -- the Sunset Boulevards, the Melrose Avenues -- and checking out the side streets.
Still, it's the actor who adores big-city life who is probably going to be most comfortable here. "If you're from a big city and you're used to the pace and you're used to that general type of atmosphere, it's a good place to live," says de Barry. "It's so close to everything, and it's a good starting point for learning the Los Angeles area and getting familiar with it."
Silverlake/Los Feliz/Echo Park
Eclectic is probably the best word to describe this bohemian area, known for its strong sense of artistic community. Actor Mark McClain Wilson, who has lived in Koreatown and "the toenail of Beverly Hills," says moving to Los Feliz made all the difference in his L.A. experience. "I would describe Los Feliz as very neighborhoody, very down-to-earth," he says. "I think people who are coming to L.A., if they're looking for a place that's a little bit more grounded, and -- maybe for lack of a better term -- less L.A.-ish, or trendy, Los Feliz is a good way to go."
Wilson is especially fond of the area's friendly, college-town feel. "You can walk around; people seem to talk to each other and acknowledge each other on the street," he says. "There are lots of little individually owned businesses and shops. It's homey."
Actor Susyn Duris, who has lived in Echo Park for about a year and a half, loves the artsy vibe of the neighborhood. "It really reminds me of [New York's] SoHo," she says. "And I don't think it's as heavily populated as Santa Monica and the West L.A. area."
Additionally, the multitude of artistic souls in the area appeals to actors looking for a sense of creatively inclined community. "In my building alone, there are two musicians, there's a graphic artist, and there's a makeup artist who lives in one of the buildings around the corner, a couple filmmakers in my neighborhood," says Wilson. "Having that diversity is fantastic. You have so many people living Los Feliz who are dabbling in all different mediums of art."
This area is home to plenty of gathering places for these creative folks: Duris singles out Los Feliz yoga studio Karuna Yoga and local coffee shop Chango as two artist hangouts where she's made a number of contacts and even gotten acting leads. "[They're] good places for networking," she says.
The area is close to the freeways and only a few minutes from Hollywood, meaning studio and casting-office access is decent, if not perfect. "Are we living right next door to the studios? No," says Wilson, chuckling. "If somehow Los Feliz could be moved right next door to Paramount or Warner Bros., that would be fantastic." The Disney-owned Prospect Studios, where General Hospital and Grey's Anatomy are shot, is nestled here, however.
Wilson, Duris, and many of the neighborhood's thespian inhabitants appreciate the reasonably convenient location. "I want to be close enough to the city that I don't have to drive far to it but to be far enough from the city that I feel like I'm living in a suburb," says Duris. "So somebody who likes the suburbs, who doesn't have to be right in the city, who likes that artsy, creative vibe [would be at home here]."
Westside/Santa Monica
The natural beauty, gentle climate, and clear air of Santa Monica and the Westside appeal to actors who need a more out-of-the-way place to hone their craft. Performers who participate in activities like biking and hiking to maintain their inner calm will find the area particularly idyllic. "It's a beautiful place to live," says actor Jenny D. Martin, who calls Santa Monica home. "It has a really great, outdoorsy feeling because the climate is so wonderful and we're so close to the beach -- or in some cases, on the beach. You have a grounded feeling of being close to nature even though you're in a city."
The relaxing environment gives Martin balance in her life as an actor. It's tough, she notes, to find a place in L.A. that's truly grounding. "Even though the drive may be a little longer, I feel like I am rewarded with the feeling of being in a place that I really love and being in a neighborhood that I would want to live in no matter what I was doing professionally," she says. "I may have to drive to Hollywood, but when I come back, it feels slightly removed, so I can sort of leave that whole Hollywood vibe behind at the end of the day. I may work in Hollywood, but I don't want to have that at home with me all night."
Actor Samantha Gutstadt, who relocated from Toronto to the Westside community of Brentwood last year, also appreciates that her neighborhood is slightly removed from the craziness of Hollywood. "I do feel like I'd be very intimidated moving right into Hollywood, in the hub of everything," she says. "You can't get away from anything at all, you're just surrounded by the industry all the time. Creatively, I like having some peace during the day when I'm not auditioning. It gives me some time [to] read scripts, and I can have that downtime in my neighborhood."
Of course this sense of semi-isolation can also be a downside: This area offers freeway access but is far away from much of the industry action, which means more time spent battling traffic. Actors who live in these parts may have to work harder to maintain their Hollywood connections. "I think going out is important when you first move to L.A. as an actor," says Gutstadt. "And because I'm a little far from where everything's happening, I have to plan out a whole day. If I have an audition in Hollywood and then I have a dinner and an event or screening, I can't come home in between. I'm not right in the center of everything, in that sense."
That's not to say there aren't actor-friendly resources on the Westside: The studio lots for Sony and Fox are located here, and Martin notes that there are also plenty of acting classes and casting offices, particularly for commercials. "When people ask me, 'Should I move to Santa Monica? It's so far for an actor,' I always say, 'You're gonna end up driving anyway,' " says Martin. "If you're in the car an extra 10 or 20 minutes and you end up living in a place you really love, it's worth it. At times, in the car, I'll be cursing the drive, but I think in the long run I am happier here."
The San Fernando Valley
A major advantage of this area is the close proximity to so many major studios and, therefore, auditions. Warner Bros., Disney, and NBC are in Burbank; Universal Studios is in Universal City; and the CBS Studio Center is in Studio City. And there are plenty of smaller, industry-related offices in between. "I feel like if you're in the mix, you're always around that activity, it keeps you motivated, it keeps you going," says actor Eric Kan, who lives in Studio City. "I love the fact that we live so close to so many studios. I can run to [CBS Studio Center] within 10 minutes. It's really nice to have all that activity and work around you so close by."
Freedman, who lives in Burbank, finds the area convenient when it comes to hustling to auditions. "When I lived in Santa Monica, when I went to auditions, it was impossible, because you're so far away," she says. "In the Valley, there are a lot of auditions already, then it's really just over the hill to Hollywood, so it's very, very close to [a lot] of the stuff going on."
That said, the Valley is also known for its genial suburban feeling; the pace isn't as frenetic as it is in Hollywood. "It's a very normal kind of place to live and be," says Kan. "There's a lot of diversity, there's a lot of food -- all kinds of great ethnic mom 'n' pop restaurants all over. If you're an actor and you're poor, you can feed yourself pretty easily." Freedman says she feels you get more space for your rent money in the Valley. "At the end of the day, you really feel like you're coming home," she says. "I've lived in New York, I've lived in a bunch of cities, but there is something nice about having green grass and backyards."
Freedman also appreciates the Valley's growing theatre community and has become especially involved with the Burbank-based Sidewalk Studio Theatre. "There are about 100 little theatres like that in the Valley," she says. "We're not all working in TV and film 24 hours a day, and the best place to practice your craft is in the theatre. So it's neat to be living in a place where there are so many theatres per square inch."
The nearby North Hollywood area also hosts a number of theatres -- many in the NoHo Arts District -- as well as a burgeoning urban community. Large new apartment buildings and the development of a major transit hub add to the area's appeal.
One of the big downsides of the Valley -- particularly for actors accustomed to more-temperate climates -- is the blistering summer heat. "Most people hate the weather in the summer; it's just sweltering," says Kan. "I remember one day, a news reporter was live on Ventura Boulevard in Sherman Oaks in the summer, and they're like, 'It's 9 p.m., it's dark, and it's over 100 degrees.' And it really was."
But if you can survive the heat, the Valley may provide the perfect mix of industry ties and a spacious home base. Says Freedman, "It's great if you're a young actor and you just want to have a place to breathe."
Sarah Kuhn can be reached at [email protected].