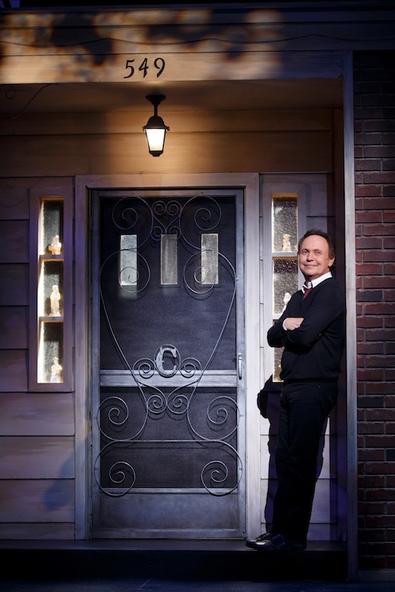 One-person shows have existed since the earliest days of the theater, and have evolved alongside dramas, comedies, and musicals as their own unique storytelling form. From the griot tradition of West Africa to quirky one-person memoir plays to politically charged character pieces like Anna Deavere Smith's "Twilight: Los Angeles, 1992," solo theater is alive and well in all manner of forms. While performers can often find a happy solo premiere at fringe festivals and smaller theater venues, here are seven New York and Los Angeles based groups dedicated exclusively to the development and performance of solo work!
United Solo Festival (New York)
As the world's largest solo theater festival, United Solo is dedicated to the development and support of the genre as a whole. "You think solo. You feel solo. You act united." Though only 5 years old, the festival has grown exponentially in presence and scope; Fiona Shaw opened the European branch of the festival last May, and the fifth anniversary season in New York featured 130 productions (97 of which sold out) over a 10-week run. The annual festival concludes with the presentation of the United Solo Special Award, recognizing great contributions to the field of solo performance; this year's honor was awarded to Billy Crystal for his work in "700 Sundays."
SOLOCOM at the PIT (New York)
The PIT (People's Improv Theater) just wrapped this successful solo comedy festival, and the only of its kind in New York City. Performers flocked to the PIT from all over the world to debut their one-person comedy shows and to try out new material; this year's SOLOCOM featured over 80 solo performances in one busy weekend!
Los Angeles Women's Theatre Festival (Los Angeles)
This multicultural solo theater festival was founded in 1993 after Philadelphia's Women's Theatre Festival found a new home in Los Angeles. Two decades later, LAWTF continues to give a voice to female artists from a multitude of backgrounds and experiences, and "honors the achievement of extraordinary women in theatre." The festival features performances from a variety of artists including comedians, performance artists, and poets, and has produced over 500 solo works in its 21-year history.
All for One Solo Theater (New York)
This New York-based company develops and supports the art of solo theater through monthly salons, new play development, and other artistic programs, and through the presentation of great solo productions. This January, see Tom Hewitt in Aaron Mark's thriller "Another Medea," and the acclaimed autobiographical rape survival story "Devil in a Box," written and performed by Sarah Jane Johnson.
soloNOVA ARTS (New York)
What began as an annual festival presented by the terraNOVA Collective has evolved into year-round programming that supports solo work from its earliest stages of development to full production. Since premiering as the soloNOVA Arts Festival in 2004, soloNOVA has earned 35 New York Innovative Theatre Award nominations and six wins, and has produced over 300 groundbreaking solo performances.
Monolodge (New York)
This New York-based group offers monthly open mic-style performance opportunities at lounges across the city, encouraging audience engagement and a friendly atmosphere. Supported by host and co-creator Drego Moore, actors perform monologues by established playwrights alongside self-written material. The group also presents early performances of longer solo pieces by artists like Jessie McLaren and Kenya Wilson, creating a space for experimentation and development within a lively community environment.
The Solo Collective (Los Angeles)
This Los Angeles-based company consists of five solo writer/performers "performing individually. Collectively." The collective supports its members by developing and presenting their own one-person productions, and develops the solo genre through group collaboration. The Collective's performers include Drew Droege, Brendan Hunt, Molly Prather, Antonio Sacre, and Carla Cackowski, whose latest piece "The Seriously Neurotic Dream of Mary Shelley" just had its premiere at L.A.'s VS. Theatre.
Inspired by this post? Check out our theater audition listings!