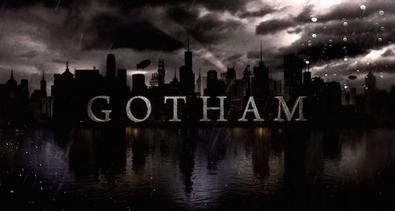 Star in a short film, sing off centerstage, or hit the streets of Gotham with todays top casting notices.
"GOTHAM"
Tap into your inner femme fatale—we've all got one!—and head to the New York City, set for Fox's "Gotham." The hit series starring Ben McKenzie as Det. James Gordon is scheduled to film Jan. 25–29 in Brooklyn, New York and Feb. 2 in New York City. CD Steve Vago is seeking female background talents ages 21–50 for the shoot, particularly those that are "similar to Joan Crawford, Lauren Bacall, Marlene Dietrich, and other film stars of the 1930s and '40s." Femme fatale, indeed!
"ONE MAN'S TRASH"
This short film from writer-director Chad Servidio is seeking submissions for two male and two female roles, including protagonist Jack, a 23- to 35-year-old whose only source of income is working as a scrapper at night—that is until he comes upon a bag of money and his luck changes. We have a feeling such luck won't come cheap! The film pays $50 to $150, depending on the actor's role, and it shoots March 18–20 and March 25–26 in and around Montclair, New Jersey.
OGUNQUIT PLAYHOUSE 2016 SEASON
Have your character shoes at the ready! Ogunquit Playhouse is holding auditions in New York, New York, Feb. 8–11 and in Boston, Massachusetts, Feb. 5 for its 2016 season, which includes hit musicals "Anything Goes," "The Hunchback of Notre Dame," "Priscilla, Queen of the Desert," and "Disney's Beauty and the Beast." The season runs in Ogunquit, Maine, and pays $731 per week.
LIFESTYLE FASHION FILM
Are you fresh-faced and fashion-forward? JS Productions is seeking submissions from 20-something male and female models for a promo video from fashion brand General Idea. The commercial shoots in New York, New York, Feb. 1 and pays $200 per model.
Inspired by this post? Check out our audition listings!