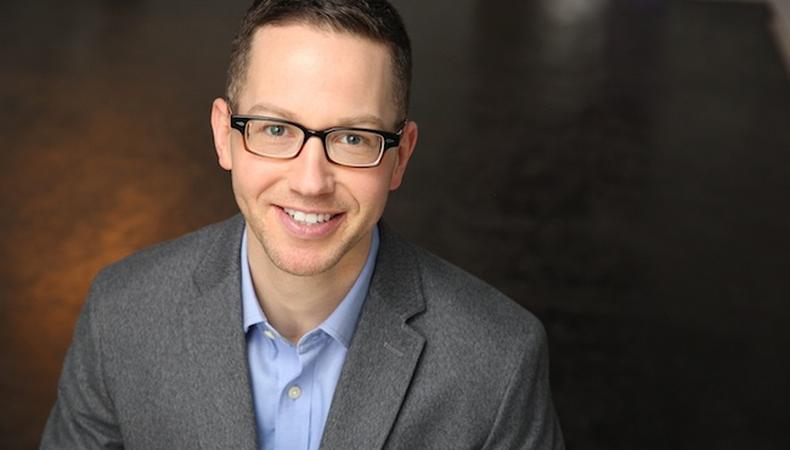 Life Jacket Theatre Company—which in its four years has already snagged nominations for a Drama Desk Award, seven 2016 New York Innovative Theatre Awards, and two 2017 Henry Hewes Design Awards—recently celebrated the world premiere of "America Is Hard to See." The play portrays the lives of registered sex offenders living in Pahokee, Florida's Miracle Village. As Life Jacket founder, artistic director, and playwright-director Travis Russ tells Backstage, the company explores "areas of emotional confusion that cause an audience to reconsider what they already thought [and] to think about issues in a new light."
What is Life Jacket Theatre Company's mission?
Life Jacket is interested in creating theatrical works based on real events, so that means anything that actually happened. We do a great deal of investigative work and transform it into a play. I'm really interested in marrying academic research with diverse theatrical languages—how do we bring interview-based transcripts or archival research mixed with found text and put it onstage and breathe new life into it?
That's what you've done with "America Is Hard to See." What was going down to Miracle Village like?
I took a group of individuals down and we made several trips. We went into this community and we built connections and relationships from the ground up. A lot of the time, I was very surprised by how open and forthcoming the interviewees were in sharing their very complicated and complex stories.
Does this mark a particularly sympathetic take on these men?
The last thing I wanted to do was create a play about this particular topic, and yet, when I first heard about this village and that it existed, something kept drawing me back to it. There's something about it that is emotionally confusing. I was really fascinated by how complicated my feelings were. We're not interested in pushing any particular agenda. My intent, and it aligns with the mission of the theater company, is to give the audience a similar experience that I had when I met these men, and to have [them] go on a similar emotional journey.
What do you look for in the actors you work with?
I look for actors who are comfortable with the research process. We actually have them engage in the investigative process from a very early stage. I don't sit down and write the script from beginning to end; it is always evolving. I have to put different documents and components together to see what makes a compelling narrative arc. [I look for] actors who love getting their hands dirty in the research process, who love reading different texts that inform the production, who find it thrilling to talk about the construction of a play based on found research and interview-based materials. Also, from an acting perspective, we're looking for actors who can believably embody a real person without feeling the desire to mimic that real person—[people] who are comfortable bringing an extension of themselves to the role. That's very vulnerable for a lot of actors. At times, they're playing a character, and then a split second later, they're talking directly to the audience as themselves. So they'll jump in and out of character very fluidly throughout this play. They need to play multiple people at the drop of a hat, and they need to be comfortable breaking that fourth wall.
How can actors get involved with Life Jacket Theatre Company?
Connect with us! We're easy to reach through social media and our website, and we're looking for anybody who has a strong interest in this type of theater to join our growing company.
It sounds like there are plenty of complexities for your actors to work with.
So, I'm the playwright and director of this production, [and] I was mindful about the actors' experience from beginning to end. We're just now going into [performances], and it's been interesting to watch the actors' journey in the rehearsal process. I was curious to see how it would unfold, since these actors are playing real people, and everything that happens in this play is based on something pulled from an interview or a found text document. They've been pretty great at wanting to play the truth of each moment. And they've been respectful that it's actually someone's real life and real words that are being represented onstage. That's a significant responsibility for any actor. It's also a thrilling opportunity to play a real person in a theatrical experience.
Want to work on the New York stage? Check out Backstage's New York City audition listings!