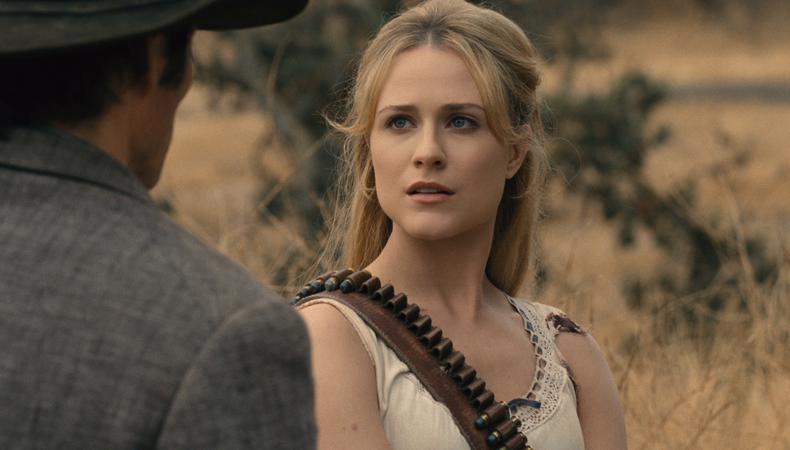 Jonathan Nolan understands that given Hollywood's present infatuation with spandex-clad superheroes (a trend he and brother Christopher Nolan admittedly helped usher in with their "Dark Knight" trilogy), actors may be feeling "restless with what they [are] being offered in the film world." It's that restlessness, however, that eventually allowed him and his collaborator and wife, Lisa Joy, to land their heralded "Westworld" cast for HBO.
"There are some fantastic movies being made," Nolan says, "but if the pendulum has swung in a direction, it's swung in the direction of spectacle and a little bit away from character.... We felt like we were in a unique moment in which we could go after our dream cast, and we got everyone that we wanted to work with."
That dream cast includes 2017 Emmy nominees Anthony Hopkins, Evan Rachel Wood, Jeffrey Wright, and Thandie Newton—plus film stars Ed Harris, James Marsden, and Tessa Thompson. The call sheet goes on to flesh out one of the most esteemed ensembles working on television today. Nolan and Joy weren't just interested in plucking lead players from Hollywood's elite, however. Actors were tirelessly auditioned for the series' plethora of artificially intelligent hosts and Westworld's human patrons. Speaking together on a joint call from Los Angeles, Nolan enthuses that "with all of our actors, we're looking for a fearlessness," but in addition to that, Joy adds that they wanted talents who knew how to fill in the negative space.
READ: How to Get a Show on HBO
When auditioning actors to play hosts for Season 1 and again for Season 2, Joy says that each actor was given several pages of script highlighting varied host personas. Citing Louis Herthum, who was cast as Peter Abernathy (a character who's taken on an all-new significance in this latest 10-episode installment), she says, "The thing that he understood intuitively and beautifully was that it wasn't even those personas that were the most critical performance. It was the moments between them, where the computer in him would break down and then reconfigure. It's an important nuance because you feel the machine and you feel this unfathomable extra soul in those seemingly blank places."
"We were looking for a total un-self-consciousness," Nolan adds. "An ability to shut off that anxiety and really go for it in terms of trying to manifest the intersection between what makes these characters human and what makes them inhuman."
After completing casting, Joy and Nolan learned along the way exactly what they needed from their host-playing actors, including Wood as Dolores and Wright as Bernard. Joy's greatest pleasure came in witnessing the way actors would dedicate themselves to being stuck on loop. Praising their "unbelievable technical precision," Joy recalls how from loop to loop, actors would recreate everything from "the smallest eyeline changes" to "the difference in the set of a jaw" to the number of times they'd blink in a frame—sometimes to the point of making their eyes water to maintain consistency. "They're such perfectionists and they're so aware of how to make even a mechanical creature feel alive and feel true."
It's in pairing this technical finesse with emotional depth—depths that we've seen more and more of in Season 2—that the real magic happens.
"You're coupling this attention to detail with deep, deep layers of soulfulness," Joy says. "All of the characters are diving deep into stories of strength, stories of powerlessness, stories of abuse, stories of love. And in each of these elements, they are something even more than human. They are the essence of these emotions. It's incredible to me that even when [the cast is] playing these hosts, these seemingly artificial creatures, sometimes when I watch them work, I've never seen a character feel so alive."
Want to act for the small screen? Check out Backstage's TV audition listings!