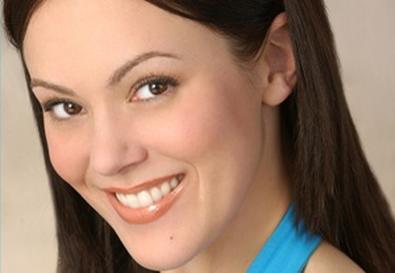 "I can knock 10 years off anyone still playing teens. I used to call myself America's oldest teenager," says actor and standup comic Gina Rodgers. "I'm no longer playing teenagers, as I'm busy touring the standup/improv circuit and acting. But I have learned some things which I believe can help prolong your career working in this age group."
Her advice applies particularly to women, Rodgers says. It behooves them to get out of the "white chicks in their 20s" pigeonhole, as it's the most competitive category, and to focus on playing teens instead. But she urges guys to do the same. Her advice breaks down into three categories.
Wardrobe
For spring or summer spots, Rodgers recommends wearing a simple tank top or sundress—but not too sexy. And if you must have a print, keep it simple. For cooler months, she says it's "layer, layer, layer. Jean jacket and/or a hooded sweatshirt—not sweater; that has the opposite effect—over a clean white T-shirt, and, of course, no logos." The T-shirt can have a color—think pastels for girls, muddy colors like olive, gray, or eggplant for guys—but "the color shouldn't steal the show."
Blue jeans are a given, but Rodgers says to go easy with the torn look. Guys can also consider a camouflage or cargo pant but should stay away from khakis and corduroys, she warns, as they have a grownup feel. "And ladies," says Rodgers, "for God's sakes keep the miniskirt long enough that you can sit down without anyone looking up your name and address." Remember, you might sit in an audition—if the commercial is set in a car or a fast-food place, for example—while facing the camera.
As for footwear, she suggests tennis shoes or cool boots, depending on the class and sophistication of the character.
Hair and Makeup
For hairstyles, Rodgers stresses the importance of researching the current look. Don't wear what was hot when you were in high school. Try websites such as eSpin.com, Seventeen.com, CosmoGirl.com, and TeenMag.com. In general, she thinks women should go with longer hair or the pixie short cut, but not much that's in between. For fellas, Rodgers breaks it down into types. If you tend to play a jock, have your hair cut longish on top but short at the neck. If you're a stoner or computer-wizard type, try collar-length, swept-across-the-forehead shaggy hair. For the chic geek, have messy hair and bring the requisite eyeglasses—that goes for boy and girl geeks.
As for color, Rodgers explains that "hair tends to get darker and duller as we exit the teen years. So blondes and redheads, keep it light and bright, but not crazy clown red. And I would caution you against aggressive streaking or bold stripes, because most commercials are designed for the Midwest Bible Belt. If you have dark brown hair, go for medium or light brown. And above all, hair should always be clean and healthy-looking."
Women, she says, should "keep the makeup simple, natural, fresh, and rosy: blush, lip gloss, a little mascara, and only use foundation if you need to even out your complexion." Speaking of which, everyone—men and women—"needs to have good, clear, healthy skin," she says. "In the acne commercials, they apply the zits for the 'before' shot."
Acting and Body Language
Rodgers' mantra is "Smile with your eyes. As teens, we're still discovering who we are and just how much confidence we can pull off." She says braces are a no-no, recommending that if you wear them, you invest in the Invisalign kind. Think about it: When was the last time you saw anyone, even a dorky teen, wearing braces in a commercial?
As for body language, Rodgers points out that "our weight tends to center in the hips as we age. So distribute your weight in the balls of the feet, keeping your body energized."
Why go to such lengths for work? "You have a leg up when you have the professional and life experience of an adult but can play a teen," says Rodgers. And who can't use a leg up in the job market?