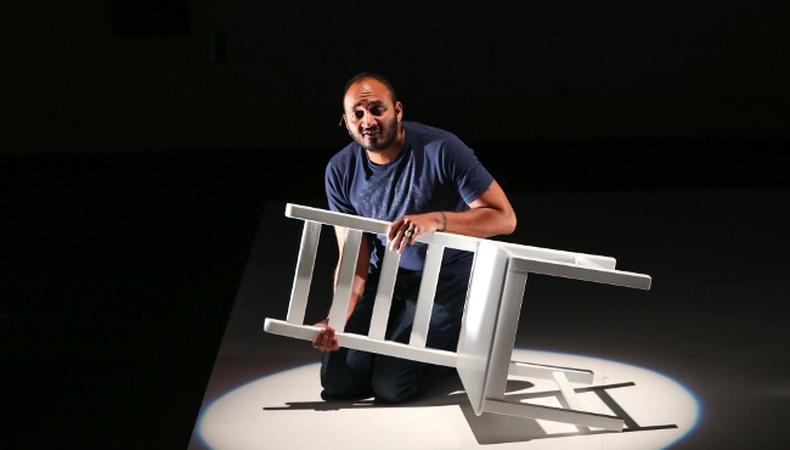 When PlayMakers Repertory Company producing artistic director Vivienne Benesch got the job to lead the 40-year-old theater last year, it came with a deadline. "The day after I accepted the position, I was on the phone with the staff," she recalls. "This was mid-October. They said, 'You're starting Dec. 1 and we need a draft of a new season by Jan. 1.' " Here she pauses before exclaiming, "Really? Oh my God!"
PlayMakers, the resident theater of the University of North Carolina at Chapel Hill, is the largest regional theater and the only LORT house in the Carolinas. So when it came to planning the theater's nine-show 2016–17 season, Benesch opted for a mix of classics and new plays, with the following criteria: "Great theater. Start with great theater; I must love it," she says. "Then, relevance, why now?" Plus: "Diversity of voice, diversity of casting, diversity of worldview, diversity of form."
The ensuing season contains just that, with classics such as "Twelfth Night" (March 1–19) and "My Fair Lady" (April 5–29) alongside modern works such as Dominique Morisseau's "Detroit '67" (which closed Oct. 2) and Lynn Nottage's "Intimate Apparel" (Jan. 25–Feb. 12). There's also another criterium that is near and dear to Benesch's heart, which she is debating including in the theater's mission statement. "I'm looking at social conscience very significantly," she says, partially because UNC Chapel Hill is "a research university in a state that has an incredibly deep history in social justice."
READ: "Explaining the LORT Contract"
That is why the show that opened PlayMakers' season in August was "Draw the Circle," a one-person play by trans artist Mashuq Mushtaq Deen. Then, starting with "Detroit '67" and going into "The Crucible" (Oct. 19–Nov. 6), PlayMakers will register voters in its lobby. Benesch sees theater as a way of fostering civic engagement. "The experience of seeing theater can get through to you via your heart and your head," she says. "How does that turn into social activism? You have a form of expression and sometimes that form of expression is artistic, but what we all have is the power to vote, to have our voices heard."
In addition to serving audiences, PlayMakers also serves the theater students training at UNC Chapel Hill by employing them; undergraduate students can audition for PlayMakers productions and MFA students, for the three years they're in training, are part of the theater's resident acting company. This season, the company numbers 19, with 13 students and six professional actors who are also faculty members at the university. A resident will perform in an average of two or three shows a year. The theater also hires outside talent for productions, via Equity open calls in New York City and Atlanta every spring. PlayMakers operates on a LORT D contract.
Browse our list of theaters to find your next stage home!
Benesch admits that it's not easy to enter PlayMakers' resident acting company, since hiring only occurs when a member leaves and there's no limit to how long a professional actor can be a company member. But it was PlayMakers' steady acting company that attracted Benesch to the stage. Regional theater pioneer Zelda Fichandler taught her that resident companies are communities where "true creativity and excellence can grow," she says. "A resident company—fed by a healthy stream of external infusion—affords artists and audiences the opportunity to enter into a long-term relationship. That in turn allows the company to be an impactful agent of change within their community. There is ultimately a deeper experience on all sides of the creative process."
Check out our theater audition listings!