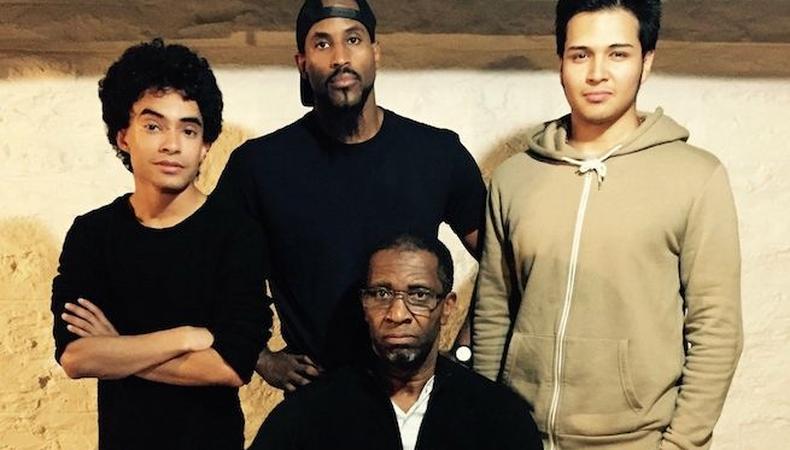 "Let's just do this ourselves! Let's form our own theater company so that we are always continuously working!"
With those words—peppered, I'm sure, by some pretty colorful expletives—I basically informed my former business partner that it was time to stop complaining about the lack of good roles for black and Latino actors and just do something about it.
That conversation was some nine years ago and was the catalyst for the founding of the Construct Theater Company, with a mission to write, direct and produce works that were relevant to us and our times. Our strategy was to create an ensemble of actors and writers who would collectively bring to the stage the raw and real stories about our people that we passionately wanted to share.
Our first performance was in a tiny art gallery in the Bronx that was given to us for free. Two months later, we premiered "Pre-fixed," an evening of poetry and spoken word items from our eclectic band of company members.
Buoyed by the positive response to our first venture, I kept us working on our craft, meeting weekly, and developing what would eventually become our monthly SLAM! open mic showcases.
Creative differences would eventually lead to a parting of ways between my partner and myself, but shortly afterward, I was inspired to take Construct nationwide when I was flown out to Los Angeles for callbacks for several television roles.
The roles didn't pan out, but as a Spanish speaking black man of Latino and Arab descent, my sojourn in Los Angeles brought me into contact with many peers who seemed to have the same dream of creating more opportunities for artists of color. Could Construct be that vehicle?
Unfortunately no.
In Los Angeles, still very much a film and television town, I discovered that many of the "actors" I encountered were more interested in being celebrities than in acquiring the training and discipline necessary for the art of acting itself.
Returning to New York, chastened but unbowed, I decided to start the process of "free wrighting" to express myself and many of my thoughts in an almost abstract, stream of consciousness manner. One monologue, in particular seemed to stay with me: that of an old-school Latino father who was an amalgam of many men I have known in my life. This monologue would form the basis of my play, "Fotos," and the character Don Alberto.
Don Alberto's monologues speak of the internal vulnerability that many men are always taught to mask. They speak about the pain of change as well as the importance of culture, la familia, and the courage to face what is often unimaginable.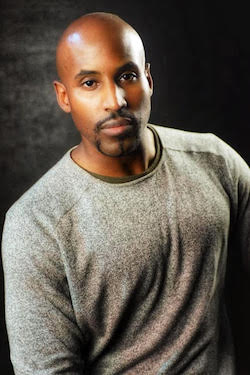 I developed Don Alberto's story further as a proud and brave man from the Dominican Republic who fled the racism and injustice in his country for America, to raise his family and pursue the American dream. But he gradually discovers that his three sons are all "disconnectedly connected" to him and to each other by unspoken secrets of the past that could alter their futures forever. The play concerns itself with whether Don Alberto and his sons can face their vulnerabilities and find a way forward before it is too late.
A series of developmental readings in New York brought the play to the attention of Carl Nelson, a man who truly changed my life. He sent the play to The Negro Ensemble Company and to my great surprise, it won the NEC prize for emerging playwrights. Winning that prize led to yet another reading at The Signature Theatre directed by the immensely talented Lawrence Floyd, who eventually directed our world premiere run at The Producers Club last summer and who returns for our remount there this February.
The response to this play by people of every race under the sun has humbled and astonished me, and here's what I now know: that while "Fotos" touches on several subjects that are still considered taboo in our society, bringing those issues to the fore and discussing how they affect us is the only way to start the healing process.
The setting of the play is Washington Heights New York, yet the story and the characters are truly universal. I encourage everyone to take a leap of faith and experience this cultural awakening about the universal bonds that tie us all together as a family of living beings.
Off-Broadway production of "Fotos," ticket Info: ConstructTheatre.com / 818-641-0208; Feb. 8–March 4 at the Producers Club, 358 E. 44th St. New York, NY 10036