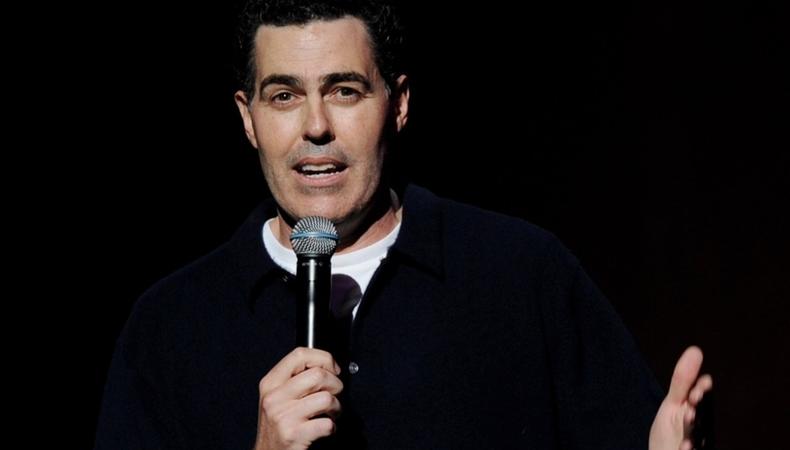 What makes podcasts possible? Apparently, technology that was invented more than 15 years ago. And now, podcasters might need to start paying for something they never knew existed.
A company called Personal Audio LLC claims that it created a "system for disseminating media content representing episodes in a serialized sequence," which later became the industry standard for podcasting—and it has the patent to prove it.
The so-called "podcasting patent" (US 8,112,504), first filed in 1996, was granted a continuation in 2012. In January, Personal Audio began suing podcasters like HowStuffWorks.com, TogiEntertainment, and comedian Adam Carolla's ACE Broadcasting Network, demanding a license fee for the use of its invention.
Jeff Ullrich, co-founder and CEO of the Earwolf Podcast Network, and Marc Maron, a comedian and host of the popular podcast "WTF with Marc Maron," told Backstage that they and several other prominent podcasters planned to gather Feb. 12 at Carolla's home to discuss ACE's current legal situation and their foreseeable futures. Jesse Thorn and a representative for Jay Mohr are among the expected attendees, but Maron and Ullrich could not confirm or deny other participants.
"We're all taking it seriously as an attack on the industry," Ullrich said, "and we want to make sure that we're all on the same page and then discuss any possible actions we can take to proactively defend podcasting against this."
"I want to understand what's happening," said Maron. "We are a community of creators that has a large audience, combined. We need to figure out a way to discuss it publicly as podcasters."
Maron recently received a letter from Personal Audio but is not facing litigation—yet. He called the company's tactics a "shakedown" and wondered why it is not "going after someone other than a person doing a podcast in their garage or basement. They chose to target us."
Richard Baker, vice president of licensing for Personal Audio LLC, would not comment on which podcasting companies or individuals Personal Audio has contacted so far.
The Electronic Frontier Foundation, a non-profit digital rights advocacy group, is offering its legal and support services to podcasters.
"We think Personal Audio's podcasting claims are a classic example of an over-broad software patent," EFF staff attorney Daniel Nazer wrote in an email to Backstage. "But whether these claims would hold up in court is another question and one that it is too early to speculate on." He added, "The language in software patents describing the claimed material is typically that broad and vague. It's a huge problem."
The EFF calls Personal Audio a "patent troll," which Nazer defines as "a company that makes no products but instead asserts patents as its sole business model." Personal Audio LLC was founded in 2009 and owns a total of five audio-related patents. In 2011, the LLC successfully sued Apple thanks to its patent for playlists. Companies like Amazon and Sirius followed suit and paid the fee.
But Baker told Backstage that Personal Audio inventors Jim Logan, Dan Goessling, and Charles Call are simply seeking payment for a job well done.
"The patent system is a way to compensate inventors for sharing their technology with the world," Baker said. "Mr. Logan, Mr. Call, and Mr. Goessling published their invention so others could understand it, and they need to be compensated for their work. I don't know if you would call us a patent troll. Mr. Logan's a serial entrepreneur who started a number of companies, and one of them was Personal Audio. I think it was before it's time, and it failed. But he self funded that company and maintained ownership of the patents."
Baker said that the cost of the license remains confidential and could not comment on how much podcasters may have to pay.
When asked how he thought these fees might affect the podcasting industry, though, Baker said, "I don't think it will make much of a difference," citing other copyright fees that some podcasts already pay.
Still, Maron worries that if figureheads like him or Carolla take out their checkbooks before challenging the patent's legitimacy, the rest of the industry will lose its bargaining power and succumb to intimidation tactics.
"Given the high cost of patent litigation, it is very difficult for content creators, or anyone else for that matter, to defend themselves from patent trolls," Nazer said. "The costs… ultimately have to be borne by someone. This can be in the form of higher prices for consumers"—most of the top-rated podcasts are free to download—"or, if the market won't support higher prices, then the targeted business is forced to shut down."
"It's not something that Earwolf is really in a position to absorb," Ullrich said. "But as much as we're not, we're probably more able to absorb it and have an impact on the protection of the industry than the majority of other podcasters. So I definitely feel like it makes sense to try and not only protect ourselves but to protect other people who are unable to."