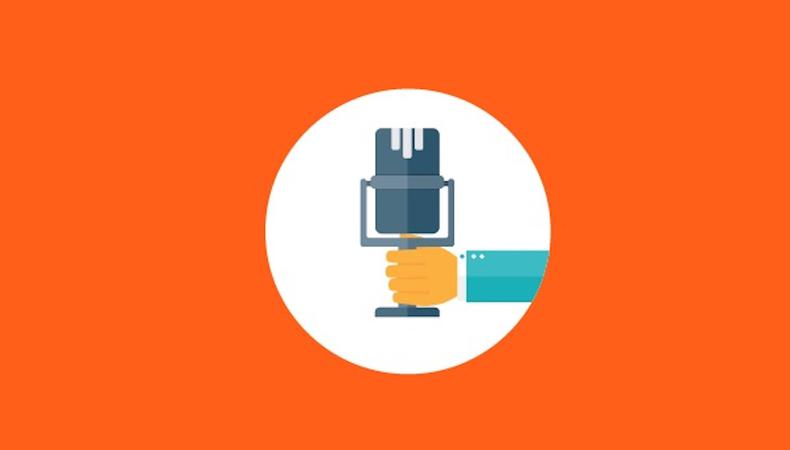 "The way sound moves," says Nick Flint, "is really fascinating." As an actor and voice artist who has constructed his own recording studio, he would know.
A professional sound—one that can be used to audition for and record voiceover gigs—"has to have a little bit of life, a reverberation," he says. "It takes a lot of experimentation because you don't want a completely dead space." But quiet is essential; Flint's homemade studio features a wall built diagonally across the room in order to create a triangular space that minimizes echo. "What's not good for recording is parallel walls, as [sound] bounces back and forth," he says. He also uses a combination of heavy blankets and acoustic foam on the walls and ceiling.
And in both his native Australia and the studio he's built inside his Jersey City, New Jersey home, urban noise always presents a challenge. "You can't completely isolate anything," Flint says. "What you're always battling with is fire trucks, cars, phones, all that."
As the voiceover industry continues to grow, generating more demand for audio content and talent, such challenges might be worth it for the aspiring voice actor. Commercials constantly need voiceover work, radio is going strong, and online video content in particular is teeming with opportunities. Rather than renting out a studio space or hiring sound engineers to record auditions and demo reels, artists such as Flint and NYC-based actor and voice artist Nicole Wood are taking matters into their own hands.
"It's a constant tweaking," says Wood of her personalized studio. "I bought a microphone and am slowly working on acoustic isolation. My experience is kind of like 'The Cat in the Hat': When you fix one thing, you'll notice another problem over here." As with early-career musicians, building a space with a refined sound requires both trial and error and a considerable financial investment in quality equipment.
"It helps me so much with my auditions," adds Wood, whose work encompasses audiobooks, commercials, and the "Pokemon" animated TV series. "When my agent sends me something with a fast turnaround, usually about 24 hours, I can assure it'll be quality content—versus trying to find a quiet bathroom somewhere in New York City! You hear all sorts of stories of people trying to record on their phone on the fly."
Although Flint claims he's "not a sound engineer by any stretch of the imagination," building a recording studio and teaching himself the technical skills required to use one has enabled him to turn the endeavor into a viable business. The Aussie Voice, the company Flint started in 2008, produces content for a roster of regular clients including IBM, Toyota, and AT&T. "The room itself, the 'booth,' is one part of the puzzle," he explains. "If you want it to be sustainable you have to put in a lot of time, and you have to have business systems in place so you don't get screwed."
A smaller puzzle piece is talent. "The performance aspect of being a home-based voice talent is only about 10 percent of the picture," says Flint. "There seems to be this thing of, 'If you're an actor you're automatically a voice artist,' and that's not the case. I've worked with people who could never be an actor who are great voice artists. And very good actors who just can't do it." As with any other talent, he adds, you have to assess and hone your own skills.
"If you're interested, just dive in and research," advises Wood. And when it comes to giving the best audio performance possible, she says, remember to remain truthful. "The mic picks up everything. It's about finding a way to connect to the text and deliver it as truthfully as you can. That includes when you're playing a monkey or a fluffball monster. Voice acting is acting, still, and it's about telling the truth."
Inspired by this story? Check out our voiceover audition listings!