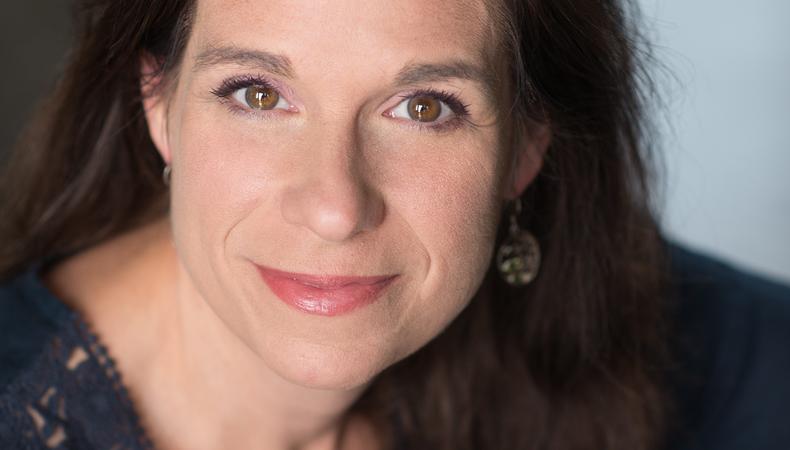 A good headshot is vital to any actor looking to make a good impression in the image-centric film and theater industries. Capturing the character type and emotional range of an actor in a single shot can be as difficult as any audition or casting call. Having studied fine art at the University of Georgia, Tracy Page never intended for her background as a classically trained painter to segue into a career as one of Atlanta's top headshot photographers.
"I've always done some photography on the side here and there," Page tells Backstage. "My children were acting and needed headshots. I knew how to do a portrait, but wasn't a headshot photographer at that point. Being a parent photographer is a huge no-no in the industry. You don't shoot your own kids, you send them to a qualified headshot photographer. But I couldn't get a headshot photographer scheduled, so I did them."
Despite her rule-breaking approach, Page's portraits proved that she had an eye for capturing just the right emotion, not only for her kids, but other actors as well. After primarily shooting child actors such as Chandler Riggs from "The Walking Dead" and Ty Simpkins from "Jurassic World," Page's portfolio has grown to include performers of all ages. Most of her work now comes from talent agent referrals for actor headshots.
"The two big headshot photographers in the [Atlanta] market had just moved out to the West Coast, so there was a gap here," she recalls. "That was before we really had a film industry in Atlanta, so I was able to get in on the early edge. Now we have this blossoming industry here and I was in the right place at the right time."
Serendipity can often play a large role in launching someone's career. Then it's up to the performer to prove his or her own worth. Page attributes her dramatic portrait photography to her knowledge of fine art techniques.
"I can use the chiaroscuro technique and Rembrandt lighting in such a way that brings out some depth in the image that most headshot photographers don't have the leeway to do," she says. "With my images you can see all of the real estate that is the face, but you can also see depth in the shadows. It gives me an additional dimension to what I can offer because it gives me more ability to show the emotion of a theatrical shot.
"The way we market an actor is a very specific thing: to present an actor to a casting director, a producer, a writer, and a director so they can envision that actor as their character," she continues. "I place the eyes in a certain part of the frame so it makes the first connection. I'm not allowing the actor to wear certain colors because it might draw the attention from the eyes to the shirt. I'm very careful with my backgrounds so the backgrounds are complementing the eyes instead of drawing attention. There's a lot of science and thought that goes into every shot I take."
As the person behind the camera who might cause an actor to end up in front of movie cameras, Page has a distinct perspective on what Georgia actors can do to make their headshots stand out even more.
"Be generally aware of what's casting in Atlanta in your type so you can make sure you nail that," she suggests. "Nail it with suggestive clothing, but not costumes. You want to suggest that you're able to portray a type without hitting them in the face with it. If you're reading for a doctor, you might wear a suit and tie, but not scrubs and a lab coat. Once you have those basics nailed, we start working on more type-specific shots to be able to sell you for different parts.
"Five years ago all of the actors coming from this area were types and that was all that was being cast here," Page adds. "Now we can audition for a broader range of characters and have a realistic expectation of being able to book those roles. It changes the way that we, as headshot photographers, should be portraying our clients because we're not just shooting our clients as background actors or day player roles anymore. Now that they are being cast because of their acting abilities, that theatrical shot is more important than it used to be."
Inspired by this post? Check out our Atlanta audition listings!