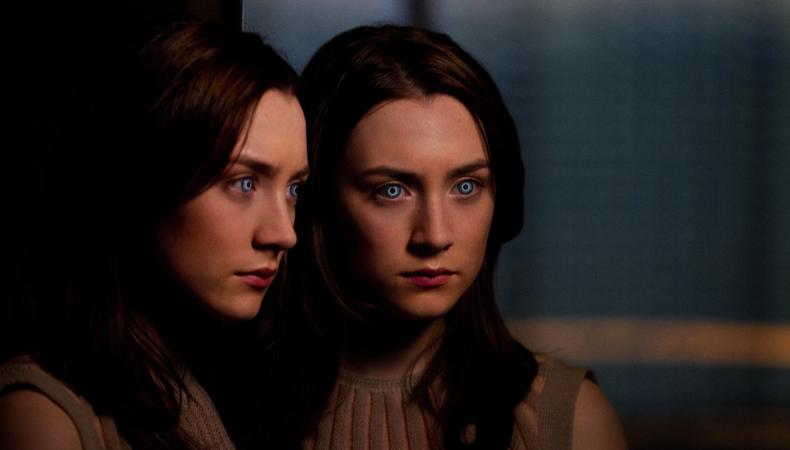 Although she hadn't yet read the novel, Saoirse Ronan was very interested in the concept of the script when she first read "The Host," Stephenie Meyer's follow-up to the "Twilight" series. "I loved that it was just about our world and how certain changes aren't necessarily good for the purity of the world and the perfection of it and all the questions that a story like this could raise. And I loved the people involved." The sci-fi/romance focuses Melanie/Wanda, two characters in one – a challenge that excited Ronan. The film hits theaters on Friday, March 29.
Do your research
Ronan had agreed to do the project after reading the script, but that didn't stop her from going back and reading the novel. It was important to read the book "to get more detail and information on the characters and the world and the backstories of the characters," she says.
Divide and conquer
In the book, Wanda and Melanie are very clearly differentiated. On screen, Ronan is mainly playing Wanda with Melanie's voiceover, so she had to find a way to portray the two very different personalities. "Basically, one is extremely human and has very human traits and is quite impatient and mouthy and a real fighter physically and mentally and all that kind of stuff and the other one is very serene and composed and polite and pure," she says. So Ronan took those traits and found ways to bring that out through speaking patterns, physicality, the way they dressed, and how they interacted with the people and the world around them. "That was great fun to almost bounce both of them off the other," she says.
React as the character
One challenge Ronan found in filming "The Host" was controlling her natural reactions so she could react as Wanda. Ronan says some of the most challenging scenes were "with Wanda where naturally as a human you would react in a very kind of impulsive way and you would scream or you would get angry or you would cry or something like that." Of course, she says, "You can't do that as Wanda because she knows it's not right to react in that way and naturally she doesn't really have that kind of instinct."
Embrace the character in your preparation
Ronan says she doesn't have a specific method, but approaches each role differently. "Sometimes the director will want you to write about the character, sometimes he'll want you to live in the location that the character is from or something like that, but I don't usually make a lot of notes or anything like that," she says. While filming "How I Live Now" last year, Ronan was given a diary to put photographs in for the art department. "I found that I actually started to vent quite a bit through the character that I was playing and that really helped," she says.
Trust your instincts
Ronan feels acting is very personal and everyone approaches it differently, but one important lesson she's learned is to trust herself. "If I'm in the middle of a take and I start to think about what I'm doing, I just mess up and I have to stop and so I find that," she says. "For me, you really need to trust your instinct."
Find new challenges
Ronan says she looks for things she hasn't done before. "I don't want to form a pattern or anything like that," she says. She can tell she's found a winner when she reads a script and it stays in her mind. "I find that if I really responded to a script I would start to pretend that I'm the character and really be thinking about it a lot."