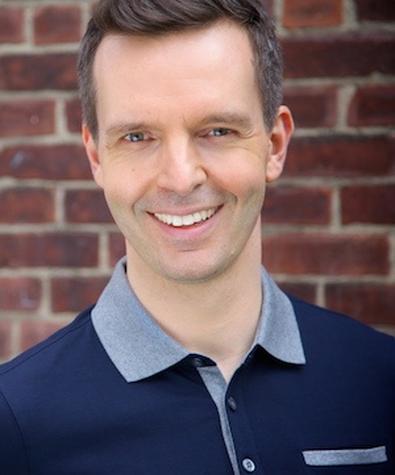 I wrote a few months ago about how to discover new contemporary musical theater repertoire and writers. As this busy audition season continues, I thought I would delve into some ideas for finding new pop/rock material. Even more than in musical theater, the sheer amount of pop music out there can be daunting, and it can be hard for an actor to know where to start in finding music in this genre that will work in auditions. Below, I've highlighted five artists that you should check out in your search for pop/rock rep. I'm steering clear of the most familiar choices ("Oh my God, have you guys heard of this singer called Beyoncé?") for some options that you may not have considered. If you need further pop/rock rep suggestions for specific shows or styles, click here.
1. Grace Potter. A versatile and rangy singer, Potter straddles several musical genres. With her band the Nocturnals, she has put out a couple of barn-burner rock albums. However, she has also duetted with Kenny Chesney on country radio, and sang a straight-ahead pop tune for the "Tangled" soundtrack. Check her out for some style-bending goodness.
Five songs to start with: "Stars," "Something That I Want," "Paris (Ooh La La)," "Runaway," and "Keepsake"
2. Eric Hutchinson. In my opinion, Hutchinson is one of the best male pop/rock singers working today. His tone is clear, his runs are precise and he sings with an effortlessly wide range. His songwriting is relatable and story-driven, with lyrics a cut above the average pop storytelling.
Five songs to start with: "Goodnight Goodbye," OK, it's Alright With Me, "Tell the World," "You Don't Have to Believe Me," and "Forget About Joni"
3. Brandi Carlile. A folk-rocker with a powerhouse voice, Carlile is penning some of the most specific and emotionally interesting songs in current pop music scene. Her voice can move seamlessly from a whisper to a wail, and she underpins it with clever and tight musical structures.
Five songs to start with: "Wherever Is Your Heart," "Dreams," "Looking Out," "Before It Breaks," and "Hard Way Home"
4. Gabe Dixon. Dixon writes piano-driven, folk-influenced songs that translate effortlessly to the audition room. His musical style is appealingly straightforward, and yet his lyrics have many layers of complexity that allow an actor to explore different emotional textures.
Five songs to start with: "All Will Be Well," "Disappear," "Strike," "Burn For You," and "My Favorite"
5. Paloma Faith. If you loved going to rehab with Amy Winehouse and begging for mercy with Duffy, you should check out Faith immediately. She was the best-selling female artist in 2014 in England, but has yet to catch on in the U.S. With a retro-soul, '60s-influenced musical vibe, her music is perfect for anyone who loves to get sexy and groovy.
Five songs to start with: "Only Love Can Heart Like This," "Mouth to Mouth," "Take Me," "When You're Gone," and "Trouble With My Baby"
Like this advice? Check out more from our Backstage Experts!