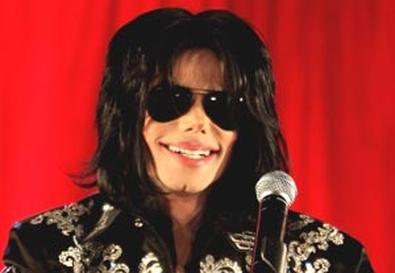 LOS ANGELES (Reuters) – Michael Jackson, the child star turned King of Pop who set the world dancing but whose musical genius was overshadowed by a bizarre lifestyle and sex scandals, died on Thursday. He was 50.
Jackson was pronounced dead after arriving at a Los Angeles hospital in full cardiac arrest, Los Angeles coroner Fred Corral said. The cause of death was not known and an autopsy would likely take place on Friday, he said.
Jackson's sudden death had been reported earlier by U.S. media including the Los Angeles Times and the TMZ entertainment website, which said he was taken ill at his home and rushed to the hospital by paramedics who found him not breathing when they arrived.
Known as the "King of Pop," for hits that included "Thriller" and "Billie Jean," Jackson's dramatic, one-gloved stage presence and innovative dance moves were imitated by legions of fans around the world.
His lifetime record sales tally is believed to be around 750 million, which, added to the 13 Grammy Awards he received, made him one of the most successful entertainers of all time.
But Jackson's belief that "I am Peter Pan in my heart", his preference for the company of children, his friendship with a chimp, his high-pitched voice and numerous plastic surgeries also earned him critics and the nickname "Wacko Jacko."
Jackson, who had lived as a virtual recluse since his acquittal in 2005 on charges of child molestation, had been scheduled to launch a comeback tour from London next month.
Quincy Jones, who helped arrange the music on the album "Thriller" and produced the "Off the Wall" album, told MSNBC: "I am absolutely devastated at this tragic and unexpected news."
"For Michael to be taken away from us so suddenly at such a young age, I just don't have the words. I've lost my little brother today, and part of my soul has gone with him."
Paramedics Unable to Revive Singer
TMZ said on its website that Jackson suffered a cardiac arrest on Thursday afternoon at his Holmby Hills home and paramedics were unable to revive him. "We're told when paramedics arrived Jackson had no pulse and they never got a pulse back," the site said.
The Los Angeles Times said paramedics performed cardiopulmonary resuscitation at the singer's home before taking him to the UCLA Medical Center hospital.
Jackson had been due to start a series of concerts in London on July 13 running until March 2010. The singer had been rehearsing in the Los Angeles area for the past two months.
The shows for the 50 London concerts sold out within minutes of going on sale in March.
There were concerns about Jackson's health in recent years but the promoters of the London shows, AEG Live, said in March that Jackson had passed a 4-1/2 hour physical examination with independent doctors.
Outside the hospital in Los Angeles about 200 fans and reporters gathered on Thursday, waiting for confirmation of Jackson's death or condition.
Some fans were crying and hugging each other, and others were climbing atop fences to get a better look at a microphone stand where a news conference was supposed to take place.
"I hope he's gone to God, and I hope that he's free of all the troubles he's been plagued with," Tonya Blazer, 50, who said she had been a fan going back more than four decades to his days as a child star.
"I just feel like I'm paying tribute to him," said Dawn Burgess, 42, a fan who said she had posters of Michael pinned to her bedroom wall when she was a child.
Child Star to Megastar
Jackson was born on August 29, 1958, in Gary, Indiana, the seventh of nine children. Five Jackson boys -- Jackie, Tito, Jermaine, Marlon and Michael -- first performed together at a talent show when Michael was 6. They walked off with first prize and went on to become a best-selling band, The Jackson Five, and then The Jackson 5.
Jackson made his first solo album in 1972, and released "Thriller" in 1982, which became a smash hit that yielded seven top-10 singles. The album sold 21 million copies in the United States and at least 27 million worldwide.
The next year, he unveiled his signature "moonwalk" dance move while performing "Billie Jean" during an NBC special.
In 1994, Jackson married Elvis Presley's only child, Lisa Marie, but the marriage ended in divorce in 1996. Jackson married Debbie Rowe the same year and had two children, before splitting in 1999. The couple never lived together.
Jackson has three children named Prince Michael I, Paris Michael and Prince Michael II, known for his brief public appearance when his father held him over the railing of a hotel balcony, causing widespread criticism.
New Yorkers and tourists in the city's Times Square were shocked at the news of Jackson's death.
"I don't know what to say. It's sad, it's really, really sad," said Nicole Smith, an 18-year-old student from Brooklyn, New York, in Times Square. "My mother was a fan. I listened to his music."
"I'm shocked. I thought someone was lying to me when I first heard it. I was a fan from when he was a little boy and then he got weird," said Sue Sheider, 51, a teacher from Long Island.
(Additional Reporting by Jill Serjeant in Los Angeles and Michelle Nichols in New York; Writing by Frances Kerry, Editing by Jackie Frank)
---
COPYRIGHT: (c) Reuters 2009. All rights reserved. Republication or redistribution of Reuters content, including by caching, framing or similar means, is expressly prohibited without the prior written consent of Reuters. Reuters and the Reuters sphere logo are registered trademarks and trademarks of the Reuters group of companies around the world.