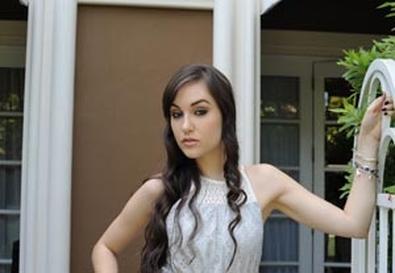 In 2004,
Head-On
became the first German film in 18 years to win the prestigious Golden Bear Award at the Berlinale Film Festival. Much was made of the film's lead female performance by
Sibel Kekilli
, a 23-year-old newcomer who earned raves for her raw, heartbreaking portrayal of a woman who enters a marriage of convenience but continues to experiment sexually with other men. Days after celebrating the success of the film, the German newspaper
Bild
ran an article revealing Kekilli's sordid past as the star of "nine hardcore pornographic movies." Many in the industry wondered if this would be the end of a career that had seemed, only days earlier, so promising.
Even in a society where every other celebrity seems to have a sex tape and paparazzi provide audiences unfettered access to actors' private lives, pornography might remain the last taboo. In the 1970s, actors Marilyn Chambers and Linda Lovelace made attempts at mainstream careers with little success—though the late Chambers did work with David Cronenberg in 1977's horror film
Rabid
, which would go on to achieve cult success. Last month, Entertainment Weekly published an obituary in which it cited her
Rabid
performance as "the first instance of a performer rising out of the seamy swamp of hard-core pornography and crossing over, without irony, into a mainstream movie. It would also be just about the last."
Still, adult-film actors seem to be more mainstream than ever. Traci Lords was able to land roles in John Waters' films
Cry-Baby
and
Serial Mom
and went on to appear in recurring roles on such TV programs as
Roseanne
and
Profiler
before coming full circle and poking fun at her past in Kevin Smith's
Zack and Miri Make a Porno
last year. (Lords declined comment for this article.) Perhaps the best-known porn star in America, Jenna Jameson, made her non-adult debut last year in a feature entitled
Zombie Strippers
. Filmmaker James Gunn launched the
Spike.com
series
PG Porn
, short parodies that mix well-known adult-entertainment stars with recognizable actors like Nathan Fillion and Alan Tudyk. And for his new latest feature film,
The Girlfriend Experience
, Oscar-winning director Steven Soderbergh sought out a 21-year-old porn star for his leading lady.
'Experience' Not Required
Sasha Grey
is one of the biggest names in adult films today and has become an advocate of sorts for pornography. At age 18, she made a heated appearance on the talk show
Tyra
and was the focus of a profile in Los Angeles Magazine. The 2006 article caught the eye of Soderbergh, who wanted to make a naturalistic, independent film about a Manhattan call girl. Soderbergh had his writer Brian Koppelman reach out to Grey via
her MySpace profile
. "He said, 'Steven's casting a new movie and he's interested in you,' " Grey recalls. "And I didn't believe it. So he had Steven leave me a voicemail and I realized it wasn't a joke. I went in for a meeting a few days later and it was pretty much as simple as that."
Two years later
The Girlfriend Experience
went before the cameras, with Grey as its leading lady. Interestingly, there is virtually no sex in the movie. The film premiered last month at the Tribeca Film Festival to mixed reviews (Variety praised it as "a fascinating study of free enterprise in free fall") and will hit theaters nationwide on May 22.
Grey is in almost every scene of the 77-minute movie and the film hinges on her performance as Chelsea, a high-priced prostitute trying to advance her brand and navigate a tricky relationship with her personal trainer boyfriend. Grey did have some background in acting. Growing up in Sacramento, she had taken a drama class in junior high school. She made her theatre debut at age 12 in a production of
The Beverly Hillbillies
playing—you guessed it—Ellie May. When she entered high school, her mother wanted her involved in extracurricular activities, but Grey had no interest in sports. Instead, she began taking acting classes at local theatres.
Still, she says she never considered acting as a career. After graduating from high school at age 17, Grey found her calling. "I was going to college and I was working a lot and I was watching a lot of porn," she states. "To put it simply, I saw a blank canvas that needed to be painted. Any human being can be turned on by watching two people have sex, but I would turn off the computer or DVD and feel there was something missing. And I felt like I could bring a different quality to adult films and change the stereotypes of who women in the industry are and what they want."
Grey spent the next seven months saving her money and researching the adult-film industry. "Surprisingly, there's not a lot of information available about the industry because so often it's slanted and contorted by the media to give it a negative view," she notes. "There's no 'Dummies Guide' for the porn world." She began mailing adult agencies with a set of nude photos and—more uniquely—a mission statement. "It basically said that most of the adult films I see are boring and I'm ready and willing to be a commodity that fulfills everybody's fantasies and to encourage women and men sexually," Grey recalls. The first person that called her, she took on as her agent. Shortly after her 18th birthday, she made her adult-film debut.
Despite over 150 adult films to her name, Grey, now 21, says she didn't consider herself an actor before
The Girlfriend Experience
. "I considered myself a performer because I feel, in adult films, I'm playing myself sensationalized," she reasons. "I'm exploring myself through art. Whereas in traditional acting, I try to throw myself into a character."
Grey was asked by Soderbergh to not take acting lessons or get coaching. To prepare for the role, she wrote an extensive character biography that she went over with the director. "He wanted a very natural feel to the film, so it was kind of up to me to bring something from my end and make sure he was comfortable with it," she says. "He and I also went and spoke with two escorts to get a feel for what this life was like."
Grey says her adult-film experience helped her on Soderbergh's movie in two ways: her obvious comfort in front of a camera and the improvisational nature, which was not unlike an adult-film set. "Very rarely do you get a script," she notes of porn shoots. "Often you don't even get a setup, it's just a tease. On
The Girlfriend Experience
, we received an outline every day and Steven would say, 'I need you to hit these one or two objectives.' The skeleton was there, but the dialogue was improvised."
Sunny Skies Ahead
Grey wasn't the only adult-film star with a movie at Tribeca this year. A comedy called
Midgets Versus Mascots
, featuring porn star
Sunny Lane
, also played to full houses. Lane, a four-time winner of the Adult Video News Award—considered the "Oscars of porn"—is also featured prominently in the recently released documentary
Naked Ambition
:
An R-Rated Look at an X-Rated Industry
and appeared with her supportive family in a highly-rated episode of
Primetime Live
. A former ice skater who has spent the last four years in adult films, Lane has always been interested in the entertainment industry. "I like to make people happy, and when the opportunity presented itself to jump into the adult business, I took it," she notes. "I've always wanted to be a household name and a big star; I want people to know who Sunny Lane is."
Much like Grey, Lane says it was because of her adult-film career that she has been sought out to do mainstream work. Her first non-adult project was
Look
for director Adam Rifkin, in which she got to appear opposite her good friend and mentor Ron Jeremy. The movie premiered at the 2007 Sundance Film Festival. At the time, Lane decided to keep her stage name for "legit" projects as well. "I look at people like Ron and Traci Lords and they did it, so why not me?" she reasons. "If people know me and I'm a recognizable figure, why mess with it?"
Katie Morgan, who appeared with Lords in
Zack and Miri
, admits she had some trepidation initially about how having an adult career might prevent her from pursuing mainstream movies. "When I got into adult, I had no thoughts it could lead to Hollywood," she maintains. "If anything, I figured I was writing off any chance I may have had. But I was okay with that; I am an optimistic realist—I could compete for work in a pool of 100,000 or a pool of 100."
As it turns out, it was her adult work that caught the eye of
Zack and
Miri's director, Kevin Smith, who contacted her through her website and asked her to audition for his movie. She soon found herself reading lines with Seth Rogen for the role of Stacey, a likeably goofy porn star who pursues Rogen's character. "I kept thinking it was some kind of prank, because it seemed they were reading me for a real part," she recalls. "I guess lightning does strike because it got me. Shooting
Zack and Miri
was amazing and contagious and now I really want to shoot more big projects."
Ironically, Morgan shot her last adult movies in fall 2007, the same week she auditioned for
Zack and Miri
. "One had nothing to do with the other, but getting the movie definitely made it that much easier to change lanes," she notes, adding that as her appearance schedule got busier, she shot fewer movies. "I always planned on quitting adult while I'm still young, but I thought it would be a really hard decision. I thought adult was the best job in the world; I'd never have guessed that I'd walk away to focus on something I love even more."
Unlike Grey, Morgan considered herself an actor in her pornographic movies. "I did feel that adult work was a legitimate-enough form of acting," she notes. "I got to play in front of the camera—and have great sex. I really loved my time in the adult industry; it was a great acting school."
Good, Clean Porn
James Gunn got his start writing and directing movies for the low-budget Troma Studios, where he created such cult hits as
Tromeo and Juliet
before moving onto more studio fare like 2006's horror hit
Slither
. He and his brothers Brian and Sean hit upon the idea of producing a series of shorts called "
PG Porn
"—as James describes it, "everything you love about porn, without the sex." Several websites were interested in the content, but wanted to change the name. "They wanted to call it something like 'PG Blue,' which completely defeated the point," Gunn recalls. "So during the writer's strike last year, I needed something to do when I wasn't writing. So we shot the first four or five episodes, and I funded them myself." The first short released—"Nailing Your Wife" starring
Aria Giovanni
and
Desperate
Housewives' Nathan Fillion—premiered in early 2009 and has already managed over 2 million hits.
Gunn contacted many of the porn stars featured in his web series through MySpace—including Grey, who appeared in "Roadside Ass-istance." "It was an opportunity to do anything unlike I've ever done," says Giovanni, who had never acted outside adult films before this. "I've been approached to do acting before, but most of the time they're not that legitimate. They aren't really interested in you for a project; they just want to sleep with you."
Asked if she considers herself an actor, Giovanni, who primarily does photo shoots, responds, "I think I'm an actress without words. For what I do for a living, you have to act. When I'm doing a sexy striptease do you think sometimes I'm not hungry or tired or have cramps? But you have to play to the camera."
Belladonna
, who has appeared in four of the
PG Porn
shorts so far, including an evil Lucy in the Peanuts-inspired
Peanus
, says she considered acting lessons at one point when she was beginning to do adult features like
Devil in Miss Jones 2
and
Pirates 2
, which required her to do more than her previous porn work. "I approached those roles very differently," she notes of her feature work. "I would break down the script and talk to the directors about what they wanted for each scene. For
Pirates
, I had to learn to swordfight." And while she loved working on
PG Porn
, she says she is not interested in going out and pursuing casting calls on a daily basis. For one thing, she's too busy running her own company, for which she and her husband write, direct, and produce a film each month. "If someone wants to put me in a project, I'm of course open to it," she says. "But I'm not out there actively searching for mainstream gigs."
Gunn says that most of the adult-film stars took to the comedy shorts naturally. "It's really no different from working with a lot of the B-movie actresses I [directed] in the Troma days," he says. "Some of [the adult film stars] are very good actors and some of them aren't. But one advantage they have is being very comfortable in front of the camera." Gunn says he would consider casting some of them in one of his mainstream films. In fact, he cast Jenna Haze, who appeared in the
PG Porn
short "Squeal Happy Whores" in his Internet series
Humanzees
. "Some of them came in and shocked the hell out of us. There were some I didn't have to give a single note to," Gunn marvels. "If the part is right, I would keep them in mind."
The Final Cut
Whether
The Girlfriend Experience
succeeds or fails, Grey says she has no intention of giving up her adult-film career, even though she has already completed the horror film
Smashcut
and has received offers for more mainstream work. "I enjoy the challenge and think it would be great to do both," she states. "I think the climate is right." However, she does caution against using adult films as a gateway to mainstream movies. "I don't think anybody should be in adult films if they don't want to be here," she says. "If you think a door is going to open to another career, you're not taking the first career seriously. I think my generation—and I'm guilty of it, too—I think we don't want to work hard enough. We look for shortcuts."
All of the actors
Back Stage
spoke to for this article agree that crossing over into mainstream movies is possible. Morgan recently completed the independent feature
Shoot the Hero
and is developing non-adult comedy shorts for her website. And Belladonna hopes to be shooting a horror film this summer, if the financing works out. "I think you can do anything you want, depending on who you are and how you present yourself," she notes. "The more people in our industry who show people this isn't a bad thing and that we can be smart and driven—well, eventually one day it won't matter. I feel it already doesn't."
As for the controversial star of
Head-On
? Kekilli followed her heralded performance with two well-received films. In
The Last Train
, she portrayed a young Jewish woman en route to Auschwitz. And in
Eve Donus
, she played the wife of an unjustly imprisoned man. The role went on to win her Best Actress at the 2006 Golden Orange Film Festival.



To read more great stories from Back Stage, as well as view our exclusive casting notices for actors, singers and dancers, please subscribe today!