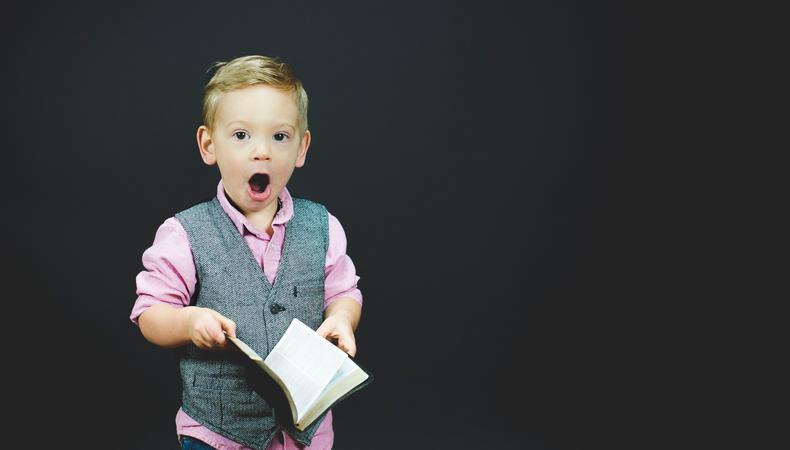 As a parent, lifelong performer, and acting studio owner, I've witnessed the blossoming of child actors for many years. I've seen shy children grow into confident teens and successful adults, and I can tell you that the single most important thing for actors when they are first starting out is the psychological and social environment they're immersed in. This industry is complicated and at the end of the day, show business is, indeed, a business. That's why an actor's training environment must be positive and uplifting. Young actors especially benefit from a nurturing training environment. Here's why:
A positive learning environment boosts self-esteem.
The "break them down before building them back up" method is not only negative, it can be psychologically damaging. Why put your child (and yourself) through this when you can enroll her in a class that will be uplifting and supportive?
For an actor, having positive self-esteem and a healthy mind is everything. Start off on the right foot with your child and get her in with a fantastic, uplifting teacher. Speak to other parents, read reviews, and do targeted research on Backstage.com. Find acting studios that offer free class audits and really get a feel for the teachers before enrolling.
It will reinforce your child's reason for becoming an actor.
Your child wants to act because acting is fun. Therefore, training should be fun too. A training environment (vs. a film set environment) is something you can actually have some control over so again, why not pick the one that is the most uplifting and positive?
READ: 5 Ways to Help Your Child Actor Stay Confident
Positive and constructive feedback stimulates growth.
I'm not saying that training will always be easy; it is important that your child grow and learn as a performer. What I am saying is that there's a positive and constructive approach to giving supportive feedback.
For example, we sometimes have child actors at the studio who swing their arms and fidget while slating. Instead of saying "don't fidget," we give them something positive to actively do. We rarely use the word "don't," preferring something like "That was great! Now can you try it again while clasping your hands in the front?" We work through a few positive suggestions until something sticks; the student never feels embarrassed for doing something "wrong."
It is so important that a child actor never feel "wrong" or shamed in an acting class. Be sure to find a safe and positive environment for your child.
All of this sets up your child for a longer career.
All of the successful actors I know have a positive, healthy mindset and speak to the importance of being surrounded by positive, healthy people. Young children are so impressionable—even being on the playground or walking down the hall to class can feel challenging.
As a parent, I know it's impossible to control the world around my child (as much as we try!). But when it comes to setting up the foundation for a healthy and long acting career, you and your child do have choices. And the ones you make in these early years are essential. Set yourself up to win be supporting your child in finding an amazing, uplifting teacher and community of like-minded pals!
Have fun.
As always, the single most important thing that you can do at any phase of your journey in the entertainment industry is to have fun. Enjoy the process of meeting instructors and teachers until you find the one that feels like the right fit.
Get all of your child actor questions answered by peers and experts on the Backstage Community forums!
The views expressed in this article are solely that of the individual(s) providing them,
and do not necessarily reflect the opinions of Backstage or its staff.