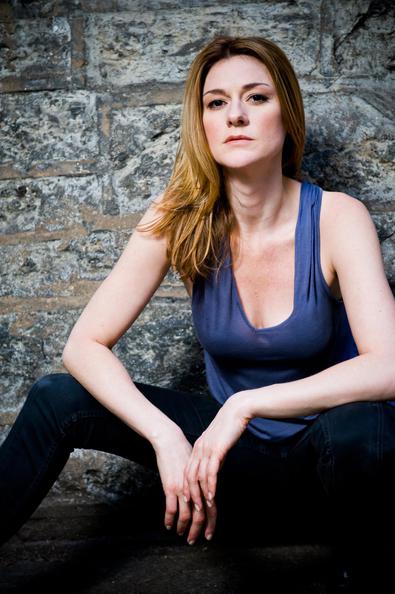 Actor-writer Marisa Vitali is taking her personal experiences with heroin addiction and putting them onscreen in the short film "Grace," premiering at New York's SOHO International Film Festival.
On deciding to write a film.
" 'Grace' is inspired by my first year clean. I always wrote my story of how I started using, but I'd stop at the same place because I didn't know where it would end. Then I was in an acting class and [our teacher] left us with a call to action: 'Everyone has a story to tell; go out there and tell it. Stop waiting for the phone to ring. Make your own work!' The next day [we had] a massive snowstorm; I stayed home that day and I just started writing."
On why she made "Grace."
"I want it to start a conversation about recovery and bridge that gap between addicts and nonaddicts. Everyone has been touched by addiction one way or another, either with themselves or through others, and a lot of people don't want or know how to talk about it.... There's a billion-dollar industry built around the problem and it's just as important to focus on the solution."
On revisiting a heavy past.
"I've been living with this my whole life and it was such an amazing opportunity to leave it all on set. Acting saved my life. When I got clean, this guilt and shame and anger I felt about myself and others—I was able to channel it into the work and create art."
On what she learned.
"It was key for me to be mindful of what hat I was wearing at what time. Once Chris Ordal came on board, we worked and honed the script together. He was a great asset in terms of translating it to a visual medium. I was also a producer, so it was very much about what are the decisions to be made in the highest service of 'Grace,' not Marisa the actor. I was so grateful that Claudine Marrotte came on board as a producer; I was able to step down and focus on the acting…. [When I got clean, acting] was such a confidence-builder and validating force to stay clean. With this project, I was able to unload the rest of the baggage I was carrying around. We shot in the actual diner I worked in my first year clean and in my hometown; it was a homecoming for me."
Like this story? Read more of our Spotlight On interviews!