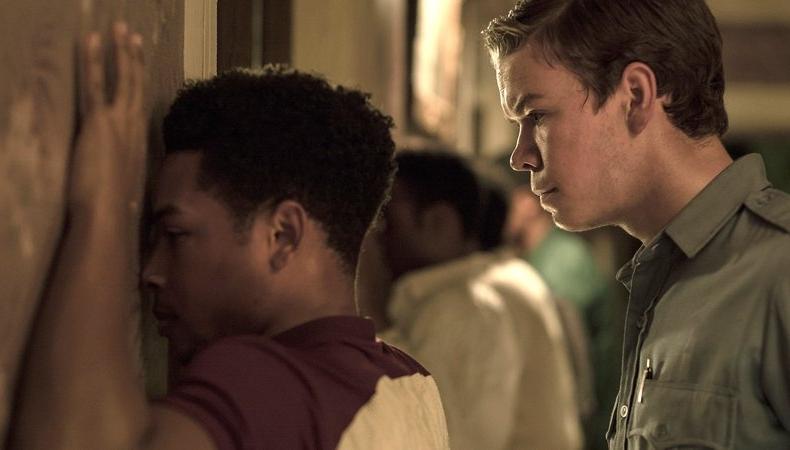 The following content has been sponsored by Annapurna Pictures.
"Detroit," the latest triumph from the award-winning team of director Kathryn Bigelow and writer Mark Boal, is a story about both 1967 and 2017. Aided by a skilled ensemble cast, the film dramatizes with vivid and visceral precision the horrors of a particular summer night in Detroit, Michigan, striking at the heart of injustices still urgently relevant to the U.S. today. As they did with "The Hurt Locker" and "Zero Dark Thirty," Bigelow and Boal bring their cinematically intense focus to recent American history, creating a moviegoing experience resembling both drama and documentary.
Nominated for four NAACP Awards including Best Film, "Detroit" features a fiercely committed cast of standout performers: John Boyega, Will Poulter, Algee Smith, Anthony Mackie, Jacob Latimore, Hannah Murray, John Krasinski, and more. The cast has been honored with the Actors Fund Community Service Award, recognizing their cohesive ensemble work and unflinching approach to heart-pounding scene after heart-pounding scene. Their emotional depths do justice to a tragic story of real-life trauma—on an individual and national scale.
Just as 2017 is a pivotal moment in American political history, so was the summer of 1967. In Detroit, a spirit of resistance against the country's involvement in the Vietnam War combined with long-gestating resentment over African-American discrimination, prompting clashes between protesters and police. Riots escalated until a fateful night in July, during which the Michigan Army National Guard and police, following a report of gunshots near the Algiers Motel, conducted overly violent interrogations resulting in the deaths of three unarmed young men.
Now playing in select cities, "Detroit" was first distributed by Annapurna Pictures July 28, and will be released on DVD Dec. 12. There will also be a special Actors Fund screening Dec. 9 at 2 P.M. at the Linwood Dunn Theater in Los Angeles. Commemorating the 50th anniversary of the events it depicts, the film is a historical period piece that remains unapologetically relevant to today. It lingers in the heart and mind thanks to its audacious—and all-too-timely—authenticity.
Watch the emotional new trailer for "Detroit" below. Click here to RSVP for the screening and for more information.