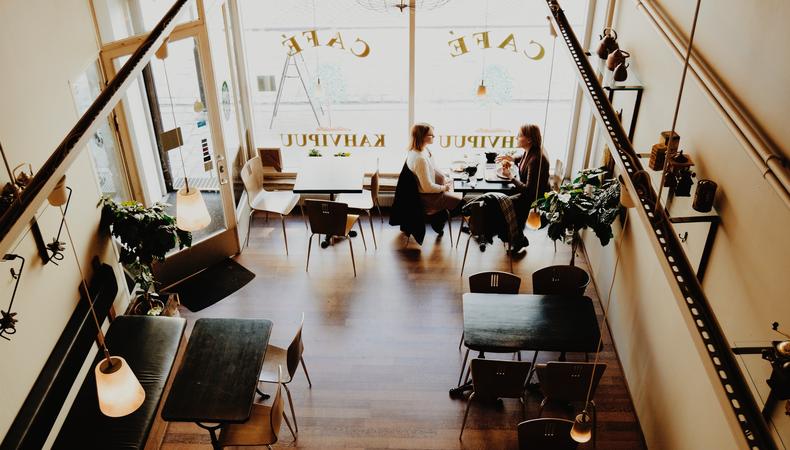 Recently, I was watching an episode of the TV show "Bull" when the lead character played by the delightful Michael Weatherly was observing a young, Assistant District Attorney who was more concerned about his career than the distraught woman sitting across from him. She asked, "How did my son die?" and the young lawyer looked at her blankly, answering "Don't know" in a monotone. No kind words, no offer of hope, no understanding or empathy, no "So sorry for your loss."
"You know what's wrong with you?" asked Bull. "You're brilliant, well-educated, confident but arrogant. You have great ability as a lawyer to find the facts, face the truth and win the case—your record is nothing short of amazing. But, you lack people skills."
Why am I telling you this story? Because as an actor, you need people skills. You need the skill to connect, understand, and be human, relating as one person to another. Sometimes the most brilliant people are great at their jobs but have a blind spot when dealing with people.
As an actor, a lot is required of you: great audition skills, getting accurate and amazing headshots that show your personality, creating a reel that shows your talent and range, finding a team to represent you or at least an agent who gets you and gets you in the door. Then there's marketing yourself to the industry, a skill you learn as you go. But in all of this, there's no emphasis or even mention of "people skills."
So how will you deal with people, maneuvering your career to its highest potential? Simple: by connecting personally with industry professionals and not just proving your talent but showing your likability.
It's not uncommon to get hired in this industry because someone likes you. A producer who cast you years ago is striking out on her own. A CD you auditioned for dozens of times decides to go to bat for you. Yes, I got a number of good, challenging roles because I auditioned well but all the major stuff came from friendly connections and the relationships with people I'd developed over months and years.
When there's a lot at stake—time, money, artistic choices, a huge amount of stress/pressure—people turn to those they trust with whom they have a relationship.
READ: 7 Tips for Networking in the Film Industry
Networking with strangers, handing out your card at a party, sending a link to watch your reel or an invite to see your work at a film festival, is still a good idea but make sure you're also reaching out to those you already know.
Here are some suggestions for developing relationships and learning advanced people skills.
1. Socialize
Meet people. Offer to buy them a coffee or a drink. Share your successes and setbacks, and ask about theirs. That's what friends do: they listen and share, and not just when you want something.
2. Promote
When a filmmaker has finished a project, offer to promote it at a film festival or help enter it in a slew of other festivals. Administrative work can be tedious for creative types, so offer your help.
3. Actively Support
Offer not just understanding, but show up. A CD might need help running a camera, a reader to play opposite auditionees, or just someone to greet actors coming into the office for an audition on a particularly busy day.
4. Commend
Be authentic and sincere. If you like an episode of a series they've written or directed, let them know. Writers and directors rarely get fan mail, so be a fan.
When you give something of yourself instead of asking for something, it's a golden opportunity. If you want your career to take off, develop your network with stellar people skills.
With coaching clients on both coasts and internationally working in all medias Gwyn is the premier role model and marketing coach with winning strategies and first-hand knowledge of the TV, film, and theater industries which she generously shares to help new actors succeed. Gwyn offers actors a complimentary 15-minute career consult upon request: gwyngilliss.com/contact.
Get all of your acting questions answered by peers and experts on the Backstage Community forums!
The views expressed in this article are solely that of the individual(s) providing them,
and do not necessarily reflect the opinions of Backstage or its staff.