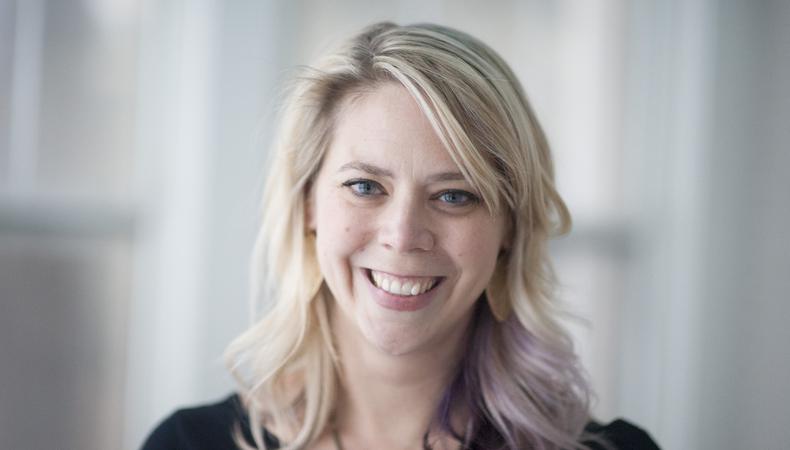 Minnesota-based Springboard for the Arts is a community development organization by artists for artists. Actor Laura Zabel is the executive director. She is also the founder of Creative Exchange, where artists can share ideas and resources with each other. They've just released Work of Art, a toolkit for artists that functions as an entrepreneurial guidebook.
How did you get to Springboard?
I have a theater degree from the University of Kansas. When I finished school, I wanted to go someplace where I could work in a really strong arts and theater community. But I was attracted to staying in the Midwest and close to my family. I moved to Minneapolis, and I fell in love with the theater community. The Twin Cities are really great. I started working for nonprofit arts organizations, and I got interested in the intersection of arts and community organizing. How can we support the artists in our community? The skills you develop in theater are the same skills you need to run a nonprofit arts organization: collaboration, a rehearsal process of getting up and changing things on your feet. Everyone at Springboard is also an artist.
Why did you create Work of Art?
We were having a lot of demand outside of our home state for us to come and teach. But there was nothing permanent about traveling workshops. There's nothing that lives in the community. There's nothing magical about the information [in Work of Art], but it's packaged in this artist-friendly way. This organization really places a premium on trusting artists.
What's in the toolkit?
It has 12 chapters, and each chapter is on a different topic, from career planning to legal issues to financial documentation. A lot of it is money stuff—funding your work, marketing your work. It's everything but the actual work of your artistic practice.
How have you applied these practices to your own artistic work?
I'm an actor and a theater-maker. My husband runs a small theater company. There's the super-practical stuff about how to keep records of mileage for my taxes, but then there's building a social media presence. You have to build a voice for yourself that is your voice that travels from theater to theater with you. It shows the process and who you are as an artist.
How did you come up with the topics?
The curriculum has evolved over time to meet the needs of artists. Ten years ago, we didn't have a class on social media. Five years ago, that was part of marketing. Now it's its own thing. It's across disciplines; no matter where you live, it doesn't change that you need to do record keeping. Your options and resources may be different, but the ideas are the same. We want to be most useful to the most number of people.
Like this post? Check out more of our Inside Jobs!