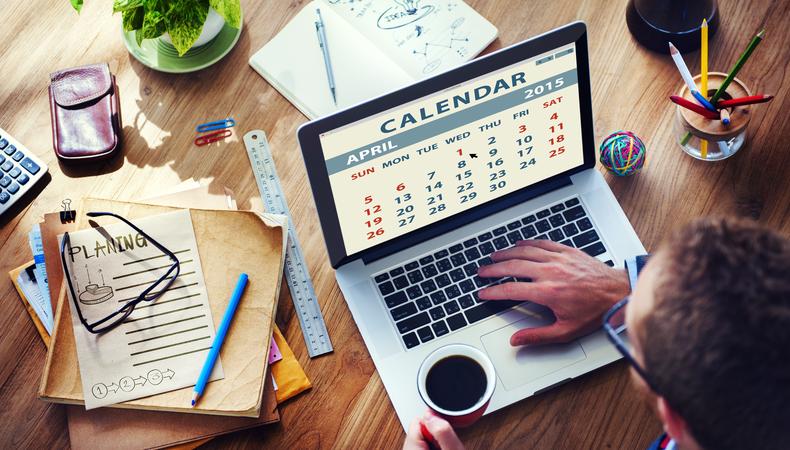 Friends, fall is upon us. And while many of you won't be going "back to school," there's tremendous value in preparing for fall audition season the same way. I will preach on preparation until the day I die, so I'm here to drop some knowledge on setting yourself up for success now, before the leaves change and the craziness ensues. I've separated the list into three main categories, but I would recommend you add a master to-do list next to this article and add to it as you move from one category to the next. That way, you'll be able to see clearly what you need, and take inspired action.
Your Headshot and Résumé
First let's talk pics. Do you still look like "headshot you"? Or did you cut your hair/grow a beard/lose weight? Assess the situation and decide if new headshots are in order. If they are, book a shoot ASAP. If you're good with what you've got, make sure you have enough headshots printed to get you through the season.
As far as the résumé goes, take a look at yours and add any juicy roles or sweet gigs you played this summer to keep it current. Print 'em, size 'em, and stick 'em to the back of your headshots. Done. Note: While electronic submissions are happening all over, I recommend you bring at least two hard copies of your headshot and résumé to every audition.
Your Book
Go through your book page by page. Pull out any songs or monologues you have outgrown/outdone to death and retire them. Do you have a song that you always pray they don't ask for? Get it out of there. Once you're done, look for the holes in your rep. Do you need a new comedic monologue? A new pop/rock tune? Do what you need to do to coach, cut, paste, and insert.
Your Calendar
"But do I really need a calendar for my life?" Yes. If it isn't scheduled, it isn't real. People are much more likely to adhere to their commitments when they're scheduled, and you're less likely to skip an audition if you've planned for it. You want a job, right? Great. You have to audition for that, right? Yep. So commit. Through a calendar. You'll be more likely to book the gig when you show up for the audition. I know it may feel super businessy and structured, but give it a chance.
Most importantly, know thyself when it comes to calendar organization. Choose one way to stay organized, and stick with it for the season to avoid double booking! I am a dorky visual person and like to organize/color code my calendar on my computer so I can see the whole thing. But if the old-fashioned day planner is your jam, live your dreams. Just keep it consistent.
Start by marking any holidays and blackout/travel dates from now through December. Next, add any pre-booked gigs, and if you have a set work schedule, note that, too. Now comes the fun part: auditions! Choose one day a week (put it in your calendar as a reminder) to review the following week's casting notices. Write the deets down in your calendar, including location and when you need to sign up, if applicable. Cross check new additions with work schedule and other commitments and shift things around as necessary. Set reminders for the important stuff, and then check it daily to make changes or remind yourself what's coming up. Note: Using a calendar gives you a place to jot down the names of the people who sat behind the table, for future reference.
One more thing. Earlier in this article I mentioned a master to-do list. If you've made it this far and made your list, you may be feeling overwhelmed. Please limit your to-dos to no more than three per day, so you can give each task your full attention and feel in control. Yes, cleaning up your materials and getting your calendar in order are tedious, but once it's done you can stop worrying about logistics and instead let your creativity flow. It's worth it. You will have effectively set the course for a new routine that will drive you to success.
With fall TV starting up, test your new organizational skills by booking something from our television audition listings! And for more great advice from Erika Shannon, watch the video below.
The views expressed in this article are solely that of the individual(s) providing them,
and do not necessarily reflect the opinions of Backstage or its staff.