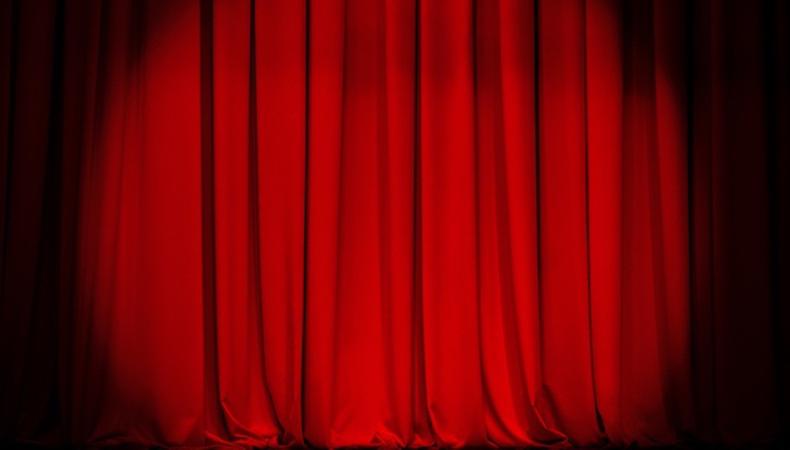 The environment backstage at an award show feels like a SWAT team has infiltrated the Olympic Games while the cast of "Toddlers & Tiaras" wanders around. If you're a presenter, it can feel like walking the plank and plunging into an unforgiving ocean. The AD will bark at you to take your position, step onstage, and hit your mark. Hesitate and he'll push you out where it's sink or swim. Award show presenting can be exhilarating or terrifying, depending on your perspective and preparation.
Trotting out in heels and restrictive designer clothing on a slippery stage before a live audience while the show broadcasts to over 65 million viewers worldwide is dizzying. Any misstep, gaffe, or sniffle can live eternally online.
If you find yourself in a position to present at an award show, here are some guidelines to load the dice in your favor.

Cover your basics.
Request your lines beforehand and memorize them. Don't depend exclusively on the teleprompter. As we saw with Jonah Hill and Margot Robbie at the 2014 Golden Globes, they can fail. Memorizing your lines frees you from the human error of the teleprompter operator.
Make sure with utter certainty that you can correctly pronounce all names and titles. Repeat your lines so that your tongue knows the movements it needs to make to smoothly recite each word so you don't trip over them. At the 2011 Golden Globes, Andrew Garfield fumbled the word "inspiringly," something a few rudimentary rehearsals would have prevented.
READ: How to Become a TV Host or a TV Presenter
Bring your personality to the lines.
Pinpoint your hook and let it launch you onstage, allowing your personality to shine through. A hook is a feeling, word, or internal battle cry specific to you that instantly lights you up. It'll prevent you from looking overrehearsed and lets your
authentic self shine through.
Practice walking in your shoes.
You don't want to be the roadkill of the award show that trips and is gossiped about later. Sure, Jennifer Lawrence has done this at both the 2013 and 2014 Oscars, but she's in a special category of celebrity who actually benefits from such actions, as they add to her authenticity and likability. Most actors will just look drunk, silly, or clumsy.
Remember that presenting at an award show is a privilege.
You must never forget this and behave accordingly, even if you have to recite schlocky or trite words. Never make fun of the dialogue with eye-rolling or condescending asides—it makes you look petty.
Know that it's open season and everyone is a target.
If you find yourself on the receiving end of a nasty joke, smile, laugh, and show how unbothered you are. Ellen DeGeneres took a swing at Liza Minnelli sitting in the audience of the 2014 Oscars, calling her "one of the most amazing Liza Minnelli impersonators I have ever seen… Good job, sir." Minnelli, by appearing offended, only made herself look fragile.
Being in attendance at an award show means that you're in a tense room with some of the most talented and narcissistic people in entertainment. Be kind to everyone, infusing all your interactions with grace and humor, and you'll be able to handle the unexpected with remarkable ease.
*This post was originally published on Feb. 23, 2018. It has since been updated.
Sign up here to get Pearlman's free acting and career tips delivered to your inbox, and email info@JosephPearlman.com to launch your career or schedule an audit.
Looking to get cast? Apply to casting calls on Backstage.
The views expressed in this article are solely that of the individual(s) providing them,
and do not necessarily reflect the opinions of Backstage or its staff.