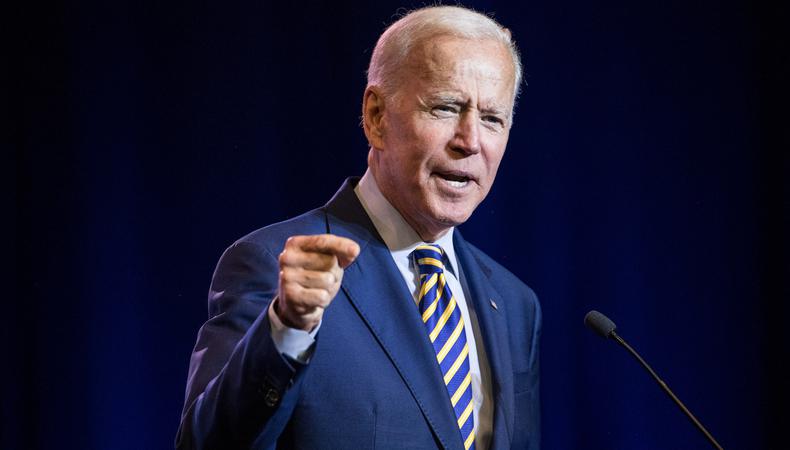 President Joe Biden has proposed an increase of $33.5 million to the National Endowment for the Arts, which would increase the organization's budget to $201 million, making it a record-high increase. This was part of Biden's fiscal year 2022 budget proposal that was released on May 28 and includes over $6 trillion in spending.
"The Budget is built around a fundamental understanding of how our economy works and why, for too long and for too many, it has not," says Biden in the foreword to the budget proposal. "It is a Budget that reflects the fact that trickle-down economics has never worked, and that the best way to grow our economy is not from the top down, but from the bottom up and the middle out. Our prosperity comes from the people who get up every day, work hard, raise their family, pay their taxes, serve their Nation, and volunteer in their communities. If we make that understanding our foundation, everything we build upon it will be strong."
The budget is waiting approval from Congress, and the 2022 fiscal year will begin Oct. 1, 2021. The $33.5 million increase is the largest single-year increase to the NEA. The NEA distributes grants to arts organizations around the country.
Biden's proposed budget for the NEA is a departure from former president Donald Trump's attempt in all four years of his presidency to eliminate that agency, along with the National Endowment for the Humanities and the Corporation for Public Broadcasting. Though Trump proposed eliminating funding for federal agencies focused on arts and culture, Congress did not follow those recommendations and instead approved increases in funding for the NEA over the last four years.
Biden's budget would also allocate $177.5 million for the NEH and $475 million for CPB.
"President Biden's budget represents a significant commitment to the arts and cultural sector and reflects the continued importance of arts organizations and cultural workers to the health and vitality of the country," said NEA Acting Chairman Ann Eilers in a statement. "The $201 million request for the National Endowment for the Arts reflects the importance of the creative workforce in rebuilding the national economy, especially after a time of unprecedented disruption. I look forward to working with members of Congress on the administration's budget request."
Biden's proposal has also earned praise from entertainment industry unions.
"We are so grateful to President Biden for this proposal, recognizing that the arts have not only immeasurable cultural value to the lives of Americans, but a huge financial impact," said Kate Shindle, president of Actors' Equity Association, in a statement. "A robust NEA means more well-paying jobs in the arts sector in communities in every state. We hope that Congress follows the president's lead as they work on the budget and make this historic change for the arts in this country."
The Department for Professional Employees, AFL-CIO, also released a statement in support of Biden's proposal. The DPE is a coalition of 24 unions, among them SAG-AFTRA, Equity, American Federation of Musicians, and Stage Directors and Choreographers Society.
"NEA and NEH funding is critical to putting union creative professionals to work in small towns and big cities all across the United States," said DPE President Jennifer Dorning in a statement. "The arts are also important to local economies more broadly through the spillover effect of spending by those who engage with performances and events. Union creative professionals also play a key role in carrying out the mission of the CPB. This past year showed that the federal arts agencies have the capacity to distribute a high level of funding effectively and we should utilize that capacity as we build a more prosperous, sustainable economy for all."
Biden's budget proposal also includes universal preschool to all 3- and 4-year-olds, two years of free community college, extended tax cuts to low and middle-income Americans, and a tax increase to high earners over $452,700 and corporations. It also includes investment in American infrastructure, including upgrading and modernizing roads and bridges, and providing high-speed broadband internet to all Americans, including people in rural areas.
Notably, Biden's budget doesn't include a renewal of the Hyde Amendment, which prevented federal funding from covering abortions. Biden's budget is more conservative in healthcare spending, with funding allocated to help lower health insurance premiums for Americans, but no funding is allocated to create a public healthcare option. Instead, Biden is calling on Congress to create a public option, a move that has been supported by Equity.