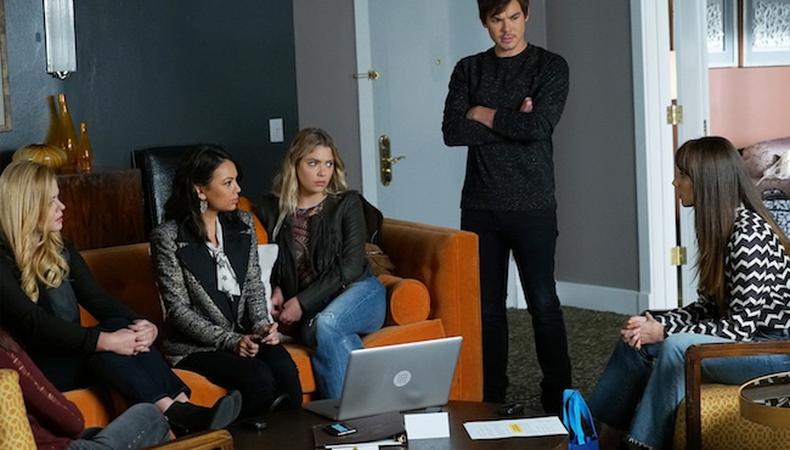 Stay in the loop on industry and casting news with our write-up on who's been slated for recent film and television roles!
"Pretty Little Liars: The Perfectionists"
They've got a secret and, once again, they'd like to keep it. "Pretty Little Liars" might be gone, but its fandom has sparked a spinoff. Based on the novel "The Perfectionists" by Sara Shepard, who also penned the books that were the source material for the original series, the pilot will focus on the students at a top-tier college in Beacon Heights, Washington. The stress of being the best leads one student to commit the ultimate sin: murder. Casting is underway with Zane/Pillsbury on the pilot, but a couple of familiar faces have already been tapped to headline the project. Janel Parrish and Sasha Pieterse have signed on to reprise their roles. Production on the deadly project is looking to pull the trigger sometime in early 2018. No official date or location has been given for the pilot, but it's likely to shoot in a coastal hub like Vancouver, British Columbia, or Los Angeles.
"Instant Family"
Starting a family is a huge decision for any couple, and for one set of potential parents, the journey will be anything but peaceful. Rose Byrne and Mark Wahlberg are about to welcome chaos into their home when they adopt three kids who have no intention of settling down for a quiet family life. The "Instant Family" model starts to break down when it becomes apparent that the children don't want to be part of a family. Byrne and Wahlberg are currently the only actors on board for the film, and casting is underway with Sheila Jaffe. Production on the comedy is set to begin in March 2018 and carry through the spring. The Southern hub of Atlanta will host the project during its shoot.
"Harmony"
Musicals are certainly having a moment, and with the stage and screen putting out current and upcoming megahits, TV is playing catch-up. With "Glee" off the air and "Crazy Ex-Girlfriend" potentially ending after Season 4, networks are looking for the next big musical "thing." ABC has put a pilot order in for "Harmony," a project that will focus on a murder investigation in a small town. The caveat is that this "Twin Peaks"–style community comes filled with singing and dancing locals. The detective, a former resident, returns to solve the crime and contend with some of his own past demons. The project currently has no cast and has teamed up with theater giant Telsey + Company to add actors to the production, which has recruited Stephen Schwartz to write lyrics. The shoot starts in March 2018 in what is expected to be Los Angeles.
For the latest news, check out backstage.com/resources to find thousands of production listings, casting directors, acting classes, agents, and more!