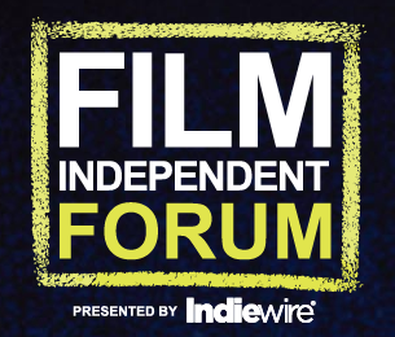 When Film Independent launched its annual forum in 2004, YouTube and Twitter didn't exist. Social networking wasn't an essential part of marketing a project or a boosting a filmmaker's career. In fact, the preoccupation of indie actor-producers was spelled out in the title of group's first conference: "How to Sell Your Film Without Getting Screwed."
A decade ago, Film Independent's Maria Raquel Bozzi recalled, "filmmakers were still going to Sundance to sell their movies thinking that they were going to [hit] the $6 million mark."
While technology has dramatically changed the entertainment industry, some things, like budgets, have remained static.
"In 10 years, inflation has gone up 24 percent and the budgets have stayed the same," Bozzi, senior director of education at the non-profit advocacy group, told Backstage. The reason for the stagnation, according to Film Independent's research, is that funding remains a challenge. That's where it wants to help aspiring actors and producers.
Beginning Oct. 24, the group will open the 10th annual Film Independent Forum at the Directors Guild of America
 in Hollywood. This year's weekend-long confab will go beyond financing—even beyond film. As a response to interest from organizers and attendees, television will have a big presence at this year's conference, with a keynote address from Jill Soloway, creator of the acclaimed Amazon Studios series "Transparent." Meanwhile, Cristela Alonzo, creator and star of ABC's "Cristela," and Kenya Barris, creator of "Black-ish," will be part of a TV-centric panel.
In addition to TV and the traditional funding-related panels, there will also be discussions on California's recent funding increase for its incentive program, and a spotlight on horror and other genre films. The weekend will also include a hackathon, where film and technology people work together on projects.
Tim League, founder and CEO of Alamo Drafthouse Cinema, is set to deliver Sunday's keynote.
"I think theatrical is being looked at now more as an event," said Bozzi, citing Alamo Drafthouse and similar showcase venues that transcend what's on screen. For instance, Tugg, a Web-based company, lets people choose the movies that play in their local cinema by pre-selling tickets. That's helping keep indie films in theaters, Bozzi noted. Moreover, that type of industry evolution is being recognized at this year's conference. "We have changed as an event," she added.
From social media to crowdfunding to indie features and series that premiere on Amazon and Netflix, a lot of opportunities have arisen in the past decade. Still, that doesn't change how filmmakers create work, said Bozzi. But it has changed how they negotiate their rights.