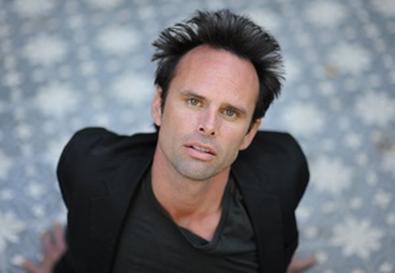 You likely know the faces, if not the names. Their lived-in and natural performances are so real, you might have even wondered at one point if they were actors or just locals spotted by a savvy casting director. But Walton Goggins, Dale Dickey, and Jack McGee have spent years in the business honing their craft. Back Stage spoke with these three actors, who are finally garnering the attention they deserve.


Walton Goggins

The Roles:
With his chiseled features and intense gaze, Walton Goggins has made a striking impression in dozens of roles, from the villain in "Shanghai Noon" to a doomed cop in "House of 1000 Corpses." But it was his seven gripping seasons as Detective Shane Vendrell on FX's "The Shield" that earned Goggins legion admirers. He currently stars as oddly likable racist Boyd Crowder on "Justified," now airing its second season on FX. Point out that he's becoming the FX poster boy, and the Alabama native laughs. "That's a moniker I'm proud to wear," he says, noting that "The Shield" was a definite turning point in his career. "FX had the chutzpah to delve into real, original drama programming on basic cable and allow for actors like me and Michael Chiklis to really soar and be seen."
Goggins seems to have been destined to play Boyd. He originally turned the part down because of the positive experience he had had on "The Shield." He explains, "It just felt so soon after Shane, and I had so much respect for the network and the role and the audience, I didn't want to sully it." But after talking over ideas with the producers, he took the role of Crowder—and was killed off in the pilot. But due to the obvious chemistry between Goggins and co-star Timothy Olyphant and very positive test audiences, the ending was reshot and Crowder lived.
His Trademarks:
Goggins knows he has a unique, character look, aided by an impressive stack of hair usually standing straight up on end. Is that natural? "No, it's a lot of work," he says with a laugh. "People always say, 'What's up with your hair?' I guess I don't see it as weird: Christopher Walken has high hair. I think if I had more hair, I might have different styling options, but you work with what you got." He's also often asked about his large, white teeth, which he's had "years of dental nightmares" with after they were knocked out by a baseball when he was a child. "They cemented them back in without Novocain when I was in the fifth grade," he says. "Two years later, I knocked them out again on a diving board. So no, they're not my real teeth."
Breaking In:
Goggins began sending himself out on auditions as a teenager. Like many Southerners, he got his start—at age 15—on an episode of "In the Heat of the Night," courtesy of casting director Shay Griffin. Goggins' first episode was directed by Leo Penn, father of Sean, and Goggins admits he had no idea what he was doing. "They said, 'Action!' and I just stood there, going, 'I'm sorry, what did you say?' " he recalls. "They showed me my mark and talked me through it. I was so scared and nervous that when they called action the next time, I walked right past my mark and blew it again." Goggins ended up playing three different characters on the show over the years, and Griffin also cast him in the TV movie "Murder in Mississippi."
Goggins spent a year and a half in college on scholarship, believing he'd go into politics or law, when he received an offer to apply for an American Express card; as a bonus, the company would give him round-trip airfare at a low price. "I got the card, and the first and only charge I made on it was to buy that ticket to Los Angeles," he says. "I came home a week later, quit school, took all the money I had in the world—about $500—got in my car, and came out here."
In L.A., Goggins enrolled in his first acting classes. "I really wanted to understand what it was I was asking myself to do," he says. He was soon studying twice a week with teacher David LeGrant and coach Harry Masters, and realized he had been "doing it wrong" up to then. "A whole world opened up to me. I found great joy through that structure and that way of looking at the work."
While pursuing acting, Goggins proved adept at his survival jobs. "I worked at L.A. Fitness but could only get the 5–9 a.m. shift," he says. "Within a month, I was a part-time salesperson. Another month later, I was one of the top 10 salespeople in their entire company. I quit that a month later and started a valet parking business with three other friends." The valet business was eventually sold, and Goggins was selling cowboy boots at a store when he got an audition for "The Next Karate Kid." After four callbacks, the role came down to him and an actor named Michael Cavalieri. "I went in and knew I'd never given a better audition, and I walked outside and knew I had it," Goggins recalls. Then Cavalieri went in the room and after a couple minutes, Goggins heard him screaming with joy. "My heart sank and I started to cry and I told myself to keep it together," he says. "As I was leaving, a woman ran after me to make sure I was okay. I said, 'I'm absolutely fine. I completely understand. Please tell them thank you for the opportunity.' " He returned to the boot store and suddenly decided he couldn't settle for that. He called Warner Bros. and asked for producer Jerry Weintraub's office. Soon, Goggins was on the phone with the director, Christopher Cain. "Chris said he was sorry, and I said, 'I completely understand. I'm just so hungry to learn and I noticed the character had a best friend in the movie. Could I audition for that?' I heard him converse with Jerry and he said, 'Okay, the job's yours. We'll call your agent tomorrow.' And that's when I quit everything else."
Making a Name:
Goggins says he spent his 20s "scratching and crawling" to make a name for himself and be seen as more than just a young character actor. "I know what they were saying: 'He's not a pretty boy. He's good-looking in one light. He's got that forehead and those teeth and this face that comes at you,' " he says. "So I think I wasn't given the opportunity to really step up and spread my wings for a long time. But I was given other opportunities that added up—a scene or two here that helped me make a name for myself."
He says he can feel a change in how he's seen just by people's reaction to him on the street. During "The Shield," he was surprised to be recognized by people from Kenya and Panama. "One Italian guy came up to me and just said, 'Speak! Speak!' " he recalls. "Then he explained he had only seen 'The Shield' in Italy and wanted to hear my real voice." People's connection to the show was so intense, they often called him Shane and wanted to talk about the characters as if they were real people. "It wasn't being treated as a celebrity, it was being treated as Shane," he says. "But, cut to eight years later, I'm not being called Shane Vendrell or Boyd Crowder. I'm being called Walton. And it feels really good."
Bio Brief
-Manager is Darris Hatch
-Won an Academy Award for producing the short film "The Accountant," in which he also co-stars with Ray McKinnon. The two are partners in Ginny Mule Pictures and have produced the features "Chrystal," "Randy and the Mob," and "That Evening Sun."
-Read Shakespeare sonnets out loud when he first moved to L.A. to help him lose his Southern accent
Dale Dickey
The Roles:
Knoxville, Tenn., native Dale Dickey has made a name for herself playing colorful, often downtrodden characters. Whether it's the junkie who murders via ATM machine on "Breaking Bad" or Patty the Daytime Hooker on "My Name Is Earl," she always makes a big impression in a matter of minutes. But few could have been prepared for her terrifying turn in "Winter's Bone" as Merab, the wife of a powerful drug lord, who tries to scare off teenager Ree Dolly (Jennifer Lawrence) from tracking down her missing father. After scaring the hell out of Ree—and the audience—Dickey manages to bring humanity to Merab, who perhaps sees a bit of herself in Ree's determination. The powerful turn earned Dickey a Film Independent Spirit Award nomination for best supporting female.
On the Stage:
Dickey grew up active in community theater: She performed in "The Sound of Music" twice, once at age 9 as Marta and then four years later as Brigitta. "I knew I would never be a Liesel or a Maria," she says. After graduating from the University of Tennessee-Knoxville, Dickey headed to New York with a few college buddies and threw herself into the theater scene, mostly through open calls. "Back Stage was my bible," she says. "I would get up at five o'clock in the morning and wait in front of Equity." After several years of this, she was feeling defeated and vowed not to do any more open calls. "Right when I decided that, I opened Back Stage, and there was an audition for 'The Merchant of Venice' on Broadway with Dustin Hoffman. So I told myself I would go one last time. And I freaking got it!"
Dickey joined the show, coming off its London run, as a member of the ensemble and an understudy, under the direction of Peter Hall. But when the run ended, she was back where she started. "I didn't have an agent for 10 years in New York," she says. "I was a difficult type, and no one knew what to do with me, even after 'Merchant of Venice.' " In 1996, she moved to Los Angeles. "I knew the realities of what I was going to face, being a character actress in Hollywood," she says. "It was like starting all over."
While booking the occasional TV guest spot, Dickey also became involved in L.A.'s theater scene, most notably with playwright Del Shores, who specializes in outrageous comedies featuring Southern characters. "I was doing a play that flopped but Del came to see, and afterwards he pulled me aside and said, 'I don't know you. I thought I knew every Southern actor,' " she recalls. "I explained I had just moved here, and he said, 'We should work together.'" Two months later, he had her audition for a revival of "Daddy's Dyin': Who's Got the Will?" and she has been one of his regular players ever since. He even wrote a role for her: the chain-smoking, foul-mouthed, adulterous neighbor Rayleen Hobbs in his play "The Trials and Tribulations of a Trailer Trash Housewife." In March, Shores will shoot a film version of the play with all original cast members reprising their roles. "I'm glad it's finally happening," Dickey says of the long-in-development film. "I don't know how much longer I could fit into those short shorts of Rayleen's for."
It's a Living:
Like most great character actors, Dickey seems to have been working steadily for years—which is why it's shocking to hear that she was able to quit her day job only four years ago, when she booked "Earl." She says, "All my career, I've had a wide range of survival jobs. I waitressed a lot. I delivered balloons. I valet parked cars. I dressed up as Barney a few times; I don't like to admit it, but it paid the rent. I even had to dress up like a mermaid and distribute pamphlets on Venice Beach. It's a part of my life I prefer to forget."
She says she owes "Earl" creator Greg Garcia for casting her and continuing to bring her back as Patty, a character who first appeared in the pilot. "At the same time, I started to get more episodic work," she says. "I could pay my bills, I could maybe plan a little bit ahead. I could even fly home to Tennessee without worrying I would bankrupt myself." And since "Winter's Bone," Dickey finds herself in the relatively new position of being offered roles. She has two small parts in films she's hoping to fit in before "Trailer Trash," including "Another Bullshit Night in Suck City" with Robert De Niro and Paul Dano and "Mississippi Wild" with Mickey Rourke.
Perhaps the biggest testament to Dickey's success is seeing how strangers react to her. Dickey says she's still most recognized for the raunchy yet lovable Patty—although recently, the actor has noticed a lot of "Winter's Bone" viewers. "I can usually tell what they know me from," she says. "If they smile, it's Patty. If they look worried or cross the street, I'm guessing they just saw 'Winter's Bone.' "
Bio Brief
-Other films include "The Incredibly True Adventure of Two Girls in Love," "Domino," and "Changeling"
-Is repped theatrically by Bauman, Redanty & Shaul; doesn't have a manager but is "kind of thinking of possibly looking into that"
-Recently returned to Knoxville as a guest artist to star in "A Streetcar Named Desire" as Blanche DuBois. "It was a terrifying and extraordinary opportunity. I never thought I would be playing Blanche."
Jack McGee
The Roles:
Jack McGee can currently be seen in "The Fighter" as George Ward, father to boxer Micky Ward (Mark Wahlberg) and put-upon husband to Alice Ward (Melissa Leo). Prior to that, McGee logged more than 100 movies and 100 TV shows, usually specializing in blue-collar guys like cops and firemen—apropos, considering he spent 10 years as a New York City firefighter while pursuing acting. Asked what he considers a turning point in his career, McGee replies, "I keep turning." He's perhaps best remembered for three seasons as firefighter Chief Jerry Reilly on FX's "Rescue Me," before his character committed suicide, reportedly by decree of the show's creator-star Denis Leary. McGee harbors no ill will. "If I had still been shooting 'Rescue Me,' I probably couldn't have done 'The Fighter,' " he says. "And it's been the ride of a lifetime."
Don't Quit Your Day Job:
McGee was born in the South Bronx, the youngest of eight children, and had performing aspirations from an early age. After singing on street corners, he joined the Police Athletic League at age 7 and made it to the league's city finals, singing "Why Do Fools Fall in Love?" At age 8 he was one of three finalists for the Broadway production of "The Music Man." Recalls McGee, "It was myself and Eddie Hodges—who eventually got the part—and this redheaded kid who was much younger named Ron Howard. Eddie got the Broadway show, Ron Howard went on to do the movie, and I went back to the projects."
McGee continued singing wherever he could and attended college for six months, about which he says, "It didn't work out; they wanted me to go to class." While working in Connecticut, McGee, who comes from a family of cops and firemen, took the fire department exam and was selected to go into training in 1975. "I took the job because it was reliable, dependable, and offered security," he says. But he never gave up on acting; within six months, he was doing a show at The Brookfield Playhouse in Connecticut. "Mike Nichols came backstage one night and told me, 'You need to get out of here,' " McGee recalls. "I said, 'Why? What did I do wrong?' He told me, 'You need to go to New York.' " McGee transferred to New York City and continued fighting fires while pursuing his dream of performing. A showcase landed him his first commercial agent, and he earned his SAG card playing one head of a two-headed giant in a Kellogg's Frosted Mini-Wheats spot. He says his fellow firefighters were supportive but couldn't resist razzing him a bit. "They all broke my balls. 'Hey, it's the two-headed dragon!' " McGee says with a laugh. "But when I told them how much money I made in residuals, they were all like, 'Hey, can you get me an agent?' "
Heroic Highlights:
McGee landed enough work that in 1987 he left firefighting and moved to Los Angeles, where "I've been fooling them ever since." He says he has never had any formal training, noting, "The one class I took, I was chasing a girl." But he adds, "My training has been growing up in the South Bronx—you see pretty much every act there is."
Two of his heroes remain Charles Durning and James Cagney; McGee relishes that Wahlberg once referred to him as "the Cagney of our times." McGee had the opportunity to work with Durning in the 2000 film "Very Mean Men." Says McGee, "All my life I've been told I remind people of a young Charles Durning, and I've always wanted to meet him. I walked up and said, 'Hi, I'm Jack McGee. It's great to meet you.' He looked at me and said, 'Who the fuck do you think you are, looking like me?' The love affair was on." Years later, McGee related this story to Durning's wife, Marian. "She looked at me and said, 'That's a funny thing, because that's the first thing James Cagney ever said to him.' I will never forget that moment. It was magical."
The Golden Years:
McGee admits he had "wild years" but has been in recovery for alcohol abuse for 16 years and happily married to his wife, Stephanie, for 14. When he has time, he likes to return to the stage with the Troubadour Theater Company; he recently wrapped its production of "The First Jo-el," which tells the story of the birth of Christ set to Billy Joel tunes. "I had to miss closing weekend because of an awards show," McGee says. "They were teasing me, 'Oh, Jack thinks the Golden Globes are more important than us!' " He will also be seen in USA Network's upcoming drama "Common Law" playing—what else—a cop. "I can pretty much provide my own wardrobe these days," he says.
McGee's philosophy on acting could also apply to his days fighting fires: "Suit up and show up." He says, "Some guys say, 'You know, if I don't get my quote…' and I'm like, 'What are you doing Thursday anyway? You want to sit home, watch that phone?' Why not go to work maybe and meet some kids, because you never know who might end up being the next Spielberg. I'm willing to take a shot on someone, and I like being a part of people's dreams—because mine has come true. I'm working as an actor, I've got a great life, I've got my sobriety, my wife, and my dogs. And I want everyone out there to experience having what I have."
Bio Brief
-Manager is Karen Semler of Semler Entertainment; agency is Stone Manners Salners
-Other films include the upcoming "Drive Angry" and "Showgirls"; series include "EZ Streets" and "Players"
-Though he mostly plays blue-collar characters, says he's looking forward to the day where he can play a politician or an aristocrat. "I'm quite capable of articulating, given the opportunity."
Jack McGee and Dale Dickey photos by Shiloh Strong